Amber Heard Used To Dress Up Like Mercy, From Overwatch, Confirms Elon Musk
Celebrities News●0 min read●
Elon Musk confirmed after revealing the cosplay in his new biography that Amber Heard, his ex-girlfriend, used to dress up Mercy, the video game character from "Overwatch." Musk wrote on X this Tuesday that, "She did dress up as Mercy. It was awesome.'
In another tweet, Musk shared a shot of the "Aquaman" star looking into the camera in a complete costume while posing. The actress wore a white bodysuit with mechanical wings and a golden headpiece and transformed into the character.
Elon Musk and Amber Heard dated briefly back in 2017, and that was followed by the publicized divorce of Amber Heard with Johnny Depp. The self-titled biography of Elon Musk was released this Tuesday. Walter Isaacson, the author of the book, gave complete details about how Heard wore the costume after she was told that she resembles the video game character Elon Musk.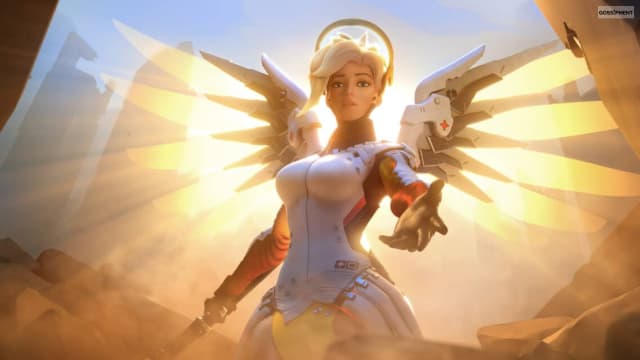 Isaacson wrote, "So she spent two months designing and commissioning a head-to-toe costume so she could role-play for him." Page Six requested Amber Heard's representatives to comment on this matter but have not received any response.
Though Elon Musk is enthusiastic about his former partner's cosplay, the book claimed that Elon's brother Kimbal Musk was never a fan of Amber Heard. According to the excerpt that the Times Of London got, "[Kimbal] and friends hated her with a passion that made their distaste for Justine [Wilson, Musk's first wife] pale."
Kimbal said about his brother's relationship, "It's really sad that he falls in love with these people who are really mean to him. They're beautiful, no question, but they have a very dark side, and Elon knows they are toxic."
According to the outlet, Grimes, who had three children with Musk, described Heard as "chaotic evil." The Canadian singer told the writer, "My Dungeons and Dragons alignment would be chaotic good. Whereas Amber's is probably chaotic evil." Heard expressed her love for Muk in the biography, saying, "I love him very much, Elon loves fire, and sometimes it burns him."
You May Also Like:
■ Justin And Hailey Bieber Celebrated Their Marriage Anniversary: Shared Cozy Posts On Instagram
■ Taylor Swift Has A Blank Space On Her Finger After Losing $12K Diamond Ring At The VMAs 2023