Irish Singer Sinead O'connor Passes Away at the Age of 56
Music News●0 min read●
Irish singer Sinead O'Connor, who rose to fame with her rendition of Prince's song "Nothing Compares 2 u" in 1990 passed away on July 26, 2023. She was 56 years old at the time of her death. She was best known for her rich, mesmerizing voice, and her candid views on politics and various social issues like religion, feminism, and child abuse.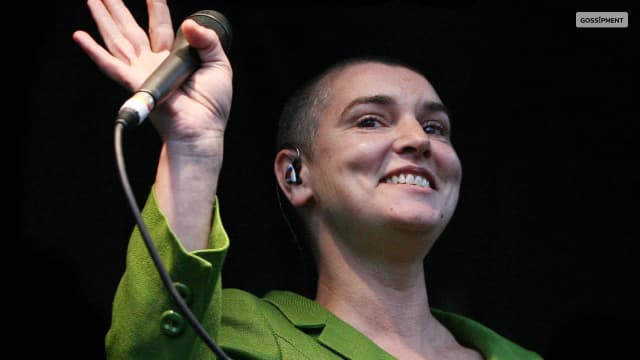 The singer's family disclosed the news of her death through a statement, which reads, "It is with great sadness that we announce the passing of our beloved Sinéad. Her family and friends are devastated and have requested privacy at this very difficult time." The cause of her death was not revealed.
After the news of her death was announced, tributes started pouring in. Irish President Michael D. Higgins also released a statement to pay homage to her memory. The statement read, "To those of us who had the privilege of knowing her, one couldn't but always be struck by the depth of her fearless commitment to the important issues which she brought to public attention, no matter how uncomfortable those truths may have been."
The statement also went on to say, "What Ireland has lost at such a relatively young age is one of our greatest and most gifted composers, songwriters, and performers of recent decades, one who had a unique talent and extraordinary connection with her audience, all of whom held such love and warmth for her." 
Celebrities and Artists like Shane MacGowan, Michael Stipe, and US musician Tori Amos also paid tribute.
Sinead O'Connor was born on December 8, 1966, and grew up in an abusive household. She had a difficult childhood and got arrested multiple times for shoplifting. When she was a teenager, she got sent to a home for juvenile delinquents. A nun in that home gave her a guitar which inspired her to pursue singing and was the beginning of a lifelong career in music.
Have you read these?
👉 Mick Jagger's 80 Years Of Prominence: Happy Birthday, Rockstar!
👉 Bradley Cooper "Isn't Freaked Out" with Ex Irina Shayk Dating Tom Brady
👉 Punk Group, Anti-Flag Denied All The Sexual Assault Accusations After Their Sudden Breakup