Kaitlyn Bristowe is Single Again: Broke Up With Jason Tartick After Four Years
Celebrities News●0 min read●
Kaitlyn Bristowe is single again. The reality star has broken up with her fiance after four years of togetherness. They gave a joint statement on Instagram this Sunday, saying, " After sharing the news with family and close friends first, and taking the time to properly process it ourselves, we are saddened with heavy hearts to share that we have decided to end our engagement."
They added, "We are thankful for all of you who gave us the time and space to process this life altering decision as there are many emotions and changes to navigate. Our dogs Ramen & Pinot will continue to be cared for together as brothers. While their humans are no longer romantically involved, we will love and take care of them together."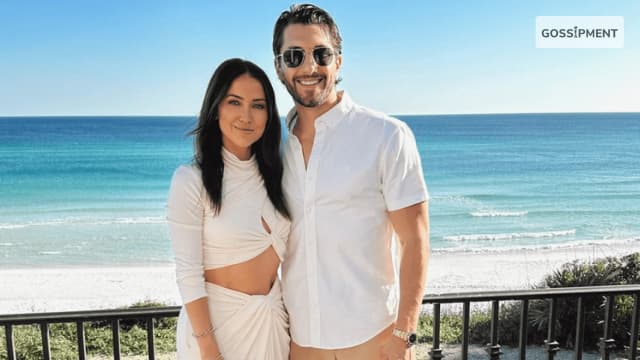 Keeping their friendship intact
They said they were going to keep their friendship. They continued, "We feel grateful to be ending our engagement with love and respect for each other. It's heartbreaking and sad to say goodbye, but our care and admiration for one another will never die."
They continued, "We are beyond thankful for the memories made together, and for your support of us and the boys throughout the years. Moving forward we will always have that level of support for each other. We don't know what the future holds so please try to hold space for us in your hearts."
The rumors of them getting split sparkled on July 29 when she posted a picture that showed she was not wearing her engagement ring. She fueled their speculations when she said, "I cannot believe the audacity of people to expect things from me when I haven't even been able to process things for myself. Have a f–king heart."
Looking back
Tartick and Bristowe began dating in January 2019 and got engaged in 2021 May. The season 11 lead from "Bachelorette" gave a statement on November 2021 to Page Six she and her fiance had picked a date for their wedding as well.
But in August 2022, in an interview with Us Weekly, she mentioned that they had to postpone the ceremony because they had "different taste" which was a bit "frustrating" for her.
Bristowe was engaged to Shawn Booth, whom she met on the ABC dating reality show in March 2015. They separated in November 2018 and gave a statement that they plan to remain friends.
But later, she accused Booth, saying that he had utilized her fame to capitalize on business opportunities. She said in a podcast, "It felt like he was hanging on until his gym opened, and that's where I felt used professionally."
Currently, 36-year-old Shawn Booth and photographer Audry "Dre" Joseph is expecting their first child.
Trending on Gossipment:
■ Barbie Touches $1B Within 2 Weeks of Release: First for a Woman-directed Feature
■ Buffy Alums Sarah Michelle Gellar and Seth Green Have a Reunion at Taylor Swift's L.a. Concert
■ Ambyr Childers Is Having A "Really Difficult Time" Co-parenting With Ex-husband Randall Emmett