Kim Kardashian has supposedly been spending some quality time with Odell Beckham Jr., the NFL star, in the last few weeks. According to an insider who told Page Six, 42-year-old Kim Kardashian and the 30-year-old Baltimore Ravens receiver "have been hanging out casually" after Beckham split with his former girlfriend, Lauren Wood.
However, sources who are close to Beckham and Kardashian have said that they are just friends and are hanging out and spending time in groups mostly, and they have a lot of common friends and acquaintances.
They emphasized that Kim Kardashian is not actively dating anyone right now but is open to looking out for the correct person. But for now, she is focussing on her business and her kids.
According to some other sources, Wood and Beckham broke up at the beginning of the current year. They made their relationship public in 2019 and had their son in 2022. Meanwhile, Kim Kardashian shares her four kids with her ex Kanye West; they separated in February 2021.
The mutual friends who are said to be with them have not yet been identified, but Kendal Jenner and Beckham are partners with the Moon, the teeth whitener brand. The reality TV star and Beckham have recently went to the Tristan Thompson in Miami.
'Just friends' or more?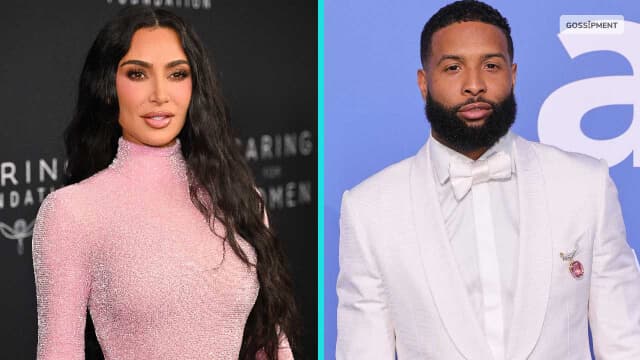 Though it is not clear they became friends, Kardashian took Saint, her son, to many Los Angeles Rams games while Beckham was a part of the team. Kardashian went out for lunch with Disick and explained that her friends set her up with a mystery man, and now the pair have got together and went on a date in NYC.
When asked if this new guy meets the standard, Kardashian said, "Oh, so meets the standards." She was also caught on camera smiling as she texted the mystery man. Over the summer, she spent a lot of time with Tom Brady, in attendance of Beckham.
At Michael G. Rubin's Party, the couple were seen flirting. But an insider said that Beckham was talking to various other women along the night and that the pair were just friends.
Additional Reading: