Here's Why You Won't Be Getting Manifest Season 5: What To Not Expect?
Web Series●0 min read●
You know, there are those shows that are just – out there – when you come across these shows, and it's just there. And then, finally, you decide to watch one episode probably because your colleague or best friend just won't stop talking about it – and then suddenly, you are hooked.
Yep, that's Manifest – and asking if there will be a Manifest season 5 is only normal if you were blown by the last season.
We might be the only ones to call a spade a spade but don't you think the acting was a little too cheesy for comfort? Yes, the plot, the characters, everything made us binge-watch the show. But still, you know what we mean (hopefully?)
And if you haven't watched the show still, then we would *highly* motivate you to drop everything at once and log into Netflix. Because you might not yet be aware, but the airplane-shaped hole definitely needs to get filled.
The fourth season finished very recently, and fans have already gone into mourning – because the 4th season is literally the last season.
That is absolutely right – you are not getting a season 5 of this hit show – cut to funeral drums. If you are not curious about the tragedy that was about to take place, here's everything that you need to know about the show – and why it did not get a brand new season.
Wait, Wait, Why Are We Not Getting A Brand New Manifest Season 5?
You can't help but ask, will there be a season 5 of Manifest? Or even when is Manifest season 5 coming out?
But the truth is NO – you are not getting a season 5 of this show. And we all gotta deal with it…together!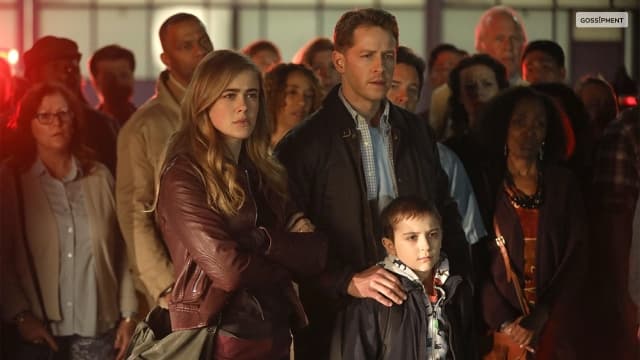 In case you have forgotten, originally, Manifest aired on NBC for three whole seasons before thes show was canceled abruptly – of course, there was a huge cliffhanger.
Then came in the streaming gods who used their wands, working their magic – the show was immediately added to our very favorite Netflix and bam! It became popular overnight! Of course, Netflix decided in favor of renewal – and the show was immediately renewed for season 4.
Netflix never mentioned exactly why they only renewed the popular show for just a single season.
It's kind of interesting if you consider
■ how popular the first three seasons of Manifest were after the show was added to the streaming giant.
■ how the realtors of the show had actually planned for around 6 seasons?
As our savior and lord, the ultimate momager Kris Jenner would just have said, 'this is a case for the FBI!'
On the 4th of November, Manifest Season 4's first half was released on Netflix, providing lucky fans access to only 10 episodes when the season was slated to have 20. It happens to be the absolute longest that we actually got out so far of any Manifest season – so it's best to be grateful for what we received.
The final 10 episodes of Manifest Season 4 are slated to release on 2nd June – and we can't keep calm!
Okay, But Is There Any Possibility Of Saving Manifest?
Before you can get excited about the Manifest season 5 release date, just because we asked a basic question – can it be saved?
If the show was once saved, then it is possible to save it again – RIGHT?
Well, we really hate to do this, but it is unlikely that we can save the show this time. You don't have to look for 'Season 5 Manifest' – sorry, that ship has sunk, unfortunately.
Not just because the 4th season is currently being promoted on every damn platform as the FINAL season – but also because the arc planned by the show's creators leaves me with hardly any hope.
The creators LITERALLY had to write while assuming that it was the very last season – naturally hoping that Manifest season 5 would disrupt this new finale.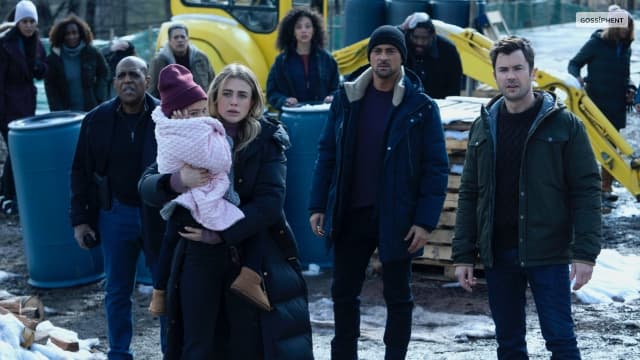 Melissa Roxburgh (AKA Micaela) even mentioned in an exclusive interview with none other than The Hollywood Reporter that she found out about the show's end while shooting for the third season and filming certain scenes meant for the final season.
But while she did say that those particular scenes might not end up being utilized in the current season, it does leaves this general idea that the ending will continue to stay the same, leaving abosolutely zero doubts about any upcoming season.
At the very least, we can get to enjoy the last half of the 4th season when they drop tomorrow!
Sorry No Manifest Season 5 For Any Of You!
So, is there a season 5 of Manifest? The shortest answer here is no! Unfortunately, Netflix has done it again – cencelled a show when you thought we were just getting started.
But the truth is that Manifest Season 4 is finally here. And so what you are not getting another season – how about enjoying this season for now? Live in the moment – it's time for Carpe Diem! Btw, if you have anything else to add or you just want to rant about season 5 getting cancelled, feel free to do so in the comments below!
Read Next:
■ The Best Movies On Netflix To Stream Right Now
■ The Best Movies On Netflix To Stream Right Now
■ 9xflix Movies 2023: Download HD Hollywood And Bollywood Movies