The Best Horror Movies On Netflix To Scare The Sh** Out Of You!
Movies●0 min read●
There's LITERALLY never a bad time to enjoy some fictionalized horror. Waiting for Halloween to indulge in scary movies is perhaps a great way to get ideas for 'trick-n-treating.'
Instead, you can relax and enjoy good ol' horror films from the comfort of your room, thanks to streaming giant Netflix.
If you are a horror film aficionado like us, then it's normal for you to crave the thrill, the excitement of a really good scare any day of the year. From haunting encounters to gore fests, there's no shortage when it comes to finding the right hair-raising content.
Keeping that in mind, we have managed to put together a detailed list featuring the best horror movies on Netflix. Stay tuned to find out more.
The Best Horror Movies On Netflix To Stream Right Now (May 2023)
Welcome to Gossipment's list of the best horror movies on Netflix to stream in May. We have tried to be as inclusive as possible – from timeless horror classics to modern cuts, there are plenty of options for your daily fright fix. As Netflix is on a consistent journey to expand its content catalog, it was fairly easy to find something for everyone.
So, just to make life relatively easier (read again: scarier), we are here to help you find the best horror movies to stream on Netflix right now.
1. Apostle: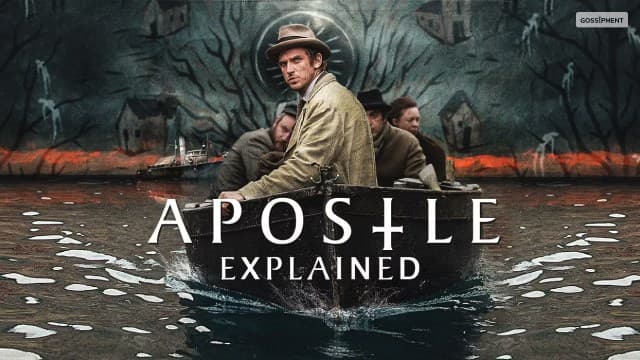 If you love cult shenanigans of films such as The Wicker Man and Midsommar, then you should definitely add Gareth Evans' Apostle to your watchlist right now.
Starring Lucy Boynton of Bohemian Rhapsody-fame and Dan Stevens of Beauty and the Beast-fame, Apostle is one of the best scary movies on Netflix. Thomas Richardson wants to rescue his sister, who has been kidnapped. He arrives on this remote island that is located near the Wales coast and discovers that something much more sinister is afoot.
Apostle features some scenes of unnerving violence accompanied by an assortment of bad vibes, aesthetically presented in a chaotic yet beautiful manner. Disclaimer: weak stomachs don't even think of applying.
2. Cam: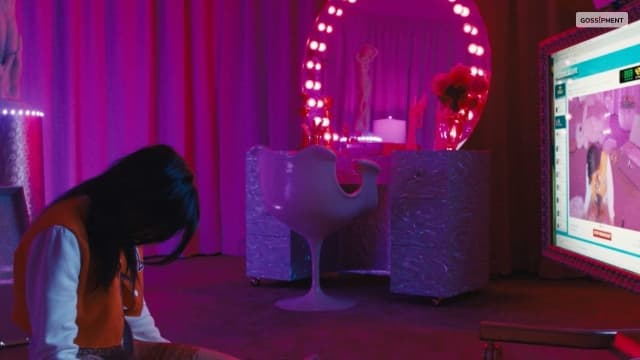 Cam tells the tale of a successful cam girl, Alice "Lola_Lola" Ackerman, who finds out that her account on the internet has been 'hacked' by her sinister doppelgänger.
Now, we are going to be absolutely honest about how we feel about Cam – the film manages to get under our skin on more than one occasion. The writer Isa Mazzei was inspired by her personal experiences of working as a successful camgirl. Mazzei painted a stark portrait of a captivating world that's entirely hidden in plain vision.
Expertly filmed, absolutely haunting, and with an interesting plot that will stay with you, Cam is one of those good horror movies on Netflix and must be on the radar of all horror fans.
3. Crimson Peak:
We can't talk about the best horror movies on Netflix without mentioning a film like Crimson Peak – and boy, was it scary! Plus, Crimson Peak stars Tom Hiddleston in a period setting!!!
Set against an Edwardian-era backdrop in England, Edith, played by Mia Wasikowska, marries the handsome and seductive Sir Thomas Sharpe, played by Tom Hiddleston. After the wedding, Edith is swept away to Sharpe's gothic mansion.
The newlyweds are not alone in this mansion – Sharpe's sister, Lady Lucille, played by Jessica Chastain, is the protector of their family secret. She also lives with the couple. 
Far from comfort and home, the innocent Edith starts seeing ghosts come out of the mansion's woodwork and naturally attempts to untangle her family's mysteries.
4. Fear Street Trilogy:
The best paranormal horror movies on Netflix are distinctively different from each other. Fear Street Trilogy is definitely a horror movie, and so are the other films mentioned on this list. But at the same time, each film is a different kind of horror, like this one's for fans of slasher movies.
Does the picture of a really scary knife-wielding psychopath make your Friday night exciting? Then this film is definitely for you. With three tales set in three time periods (1666, 1978, and 1994), the series is inspired by the tradition of basic horror staples such as The Witch, Friday The 13th, and Scream.
Plus, the first part features perhaps one of the best on-screen kills in recent times (watch part I, and you will know which one we are talking about). All three parts can be streamed, so you will not have to wait for the sequels to release, making it ideal for a binge-watching audience.
Fun fact: the series is inspired by R.L. Stine's (best recognized for Goosebumps) Fear Street series. 
Explore More : The Best Movies On Amazon Prime Right Now: Critic's Picks
5. Midnight Mass: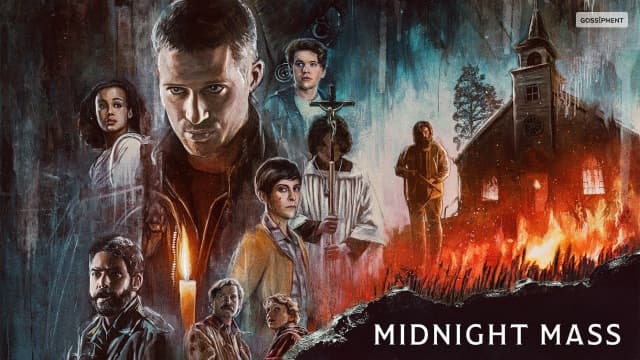 Before Mike Flanagan won us with The Haunting Of the Hill House, he helmed Gerald's Game – one of the best horror movies on Netflix. And if both these weren't enough, Flanagan had more to contribute – Midnight Mass was released in 2021, and if you haven't watched it yet, then do so ASAP!
The intensive complexities deeply layered within the storytelling make Midnight Mass stand out. This one's fully loaded with accurate portrayals of both Muslim and Catholic ideologies, and plenty of surprises reveals.
At once horrifying and heartbreaking, Midnight Mass manages to rise above its horror contemporaries, accompanied by seven hours of nonstop wonder and tension. It's one of those horror masterpieces that will be discussed for years to come. We are actually begging – don't skip out on this one!
6. It Follows:
It Follows is the OG film of the past decade. The film is an absolute bombshell at most movie marathon parties. And if you haven't watched it, we will tell you why.
It Follows depicts a completely murderous entity that is transmitted sexually. Once transmitted, the entity will not stop following an individual until they are dead. And then the whole process is repeated with the very person who transmitted 'it' to you in the first place – yep, that's right!
The movie features perhaps one of the most freakish concepts ever filmed – but the film does nail the presentation. Inspired by classic horror films by John Carpenter, such as Halloween, It Follows is one of the scariest films we have ever seen. Plus, the film's soundtrack is a real masterpiece.
7. Gerald's Game:
Mike Flanagan is one talented genius when it comes to horror films. We have already mentioned how Gerald's Game is definitely one of the best horror movies on Netflix right now!
Flanagan's fame in recent years can be largely owed to the roaring success of The Haunting of Hill House. But before that, he did something that most thought was impossible to do. Flanagan adapted Stephen King's famous novel Gerald's Game into a film!
It is perhaps one of the most chilling adaptations of a novel that was thought to be unfilmable previously. Propelled solely by a solid one-woman show by Carla Gugino of Spy Kids fame, Gerald's Game happens to be one film with plenty of perseverance and talent.
It's one of those incredibly complicated stories that have now become a haunting work of raw horror.
8. Us:
Jordan Peele's horror masterpiece Us features Adelaide Wilson and her family returning to their beachfront home for a family vacation. But this vacation turns out to be anything but comforting or relaxing, for that matter!
When Adelaide was a child, she experienced something traumatic at the property. Now, she can't help but feel anxious about how something bad might happen. Of course, her worries became a reality when four strangers in masks made an appearance.
When the masks come off, the strangers are no longer strangers – these intruders are the family's doppelgängers.
Bonus Section: Some More Horror Films On Netflix
Trust us, there's no point looking for Korean horror movies on Netflix – stick to the five we just mentioned. And if those aren't enough for you – we have ten more, except these are mass recommendations. Yep, we asked ten of our biggest horror nerds about their favorite horror film on Netflix, and they had some fantastic (read again: bone-chilling) recommendations!
Scroll down to find out the best horror movies on Netflix to stream right now (according to our favorite horror nerds)!
1. The Ritual: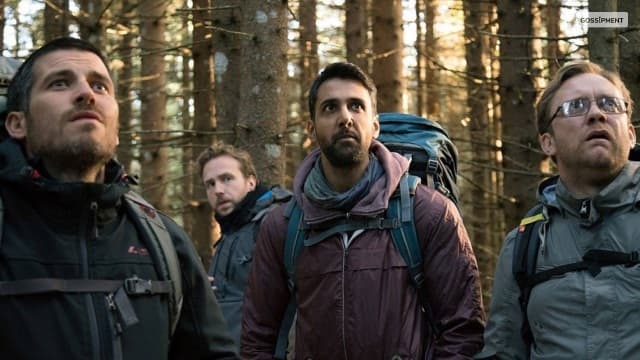 Year: 2017
Runtime: 1h 34 m
Director: David Bruckner
IMDB Summary: "A group of old college friends reunite for a trip to a forest in Sweden, Northern Europe, but encounter a menacing presence there stalking them."
2. The Mist: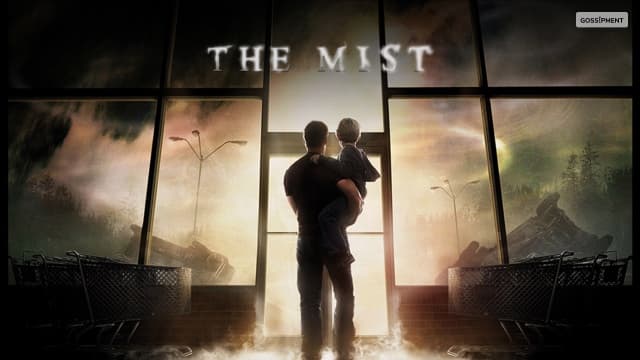 Year: 2007
Runtime: 2h 6 m
Director: Frank Darabont
IMDB Summary: "A freak storm unleashes a species of bloodthirsty creatures on a small town, where a small band of citizens hole up in a supermarket and fight for their lives."
3. The Haunting of Hill House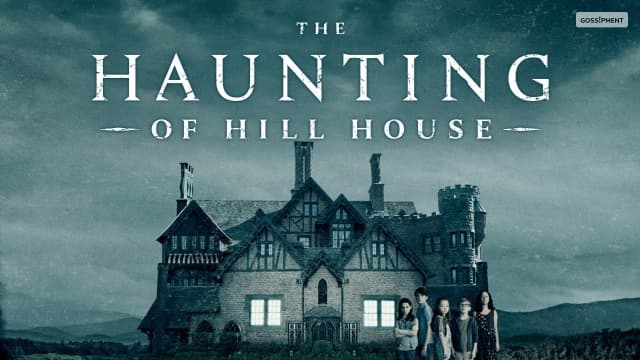 Year: 2018
Runtime: 9h 32 m
Director: Mike Flanagan
IMDB Summary: "Flashing between past and present, a fractured family confronts haunting memories of their old home and the terrifying events that drove them from it."
4. The Haunting of Bly Manor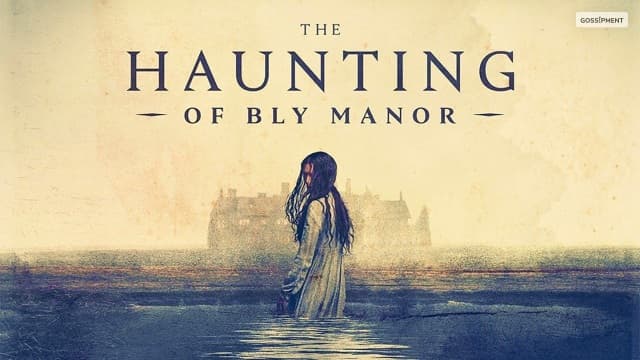 Year: 2020
Runtime: 8h 14 m
Director: Mike Flanagan
IMDB Summary: "After an au pair's tragic death, Henry hires a young American nanny to care for his orphaned niece and nephew who reside at Bly Manor with the chef Owen, groundskeeper Jamie and housekeeper, Mrs. Grose."
5. Texas Chainsaw Massacre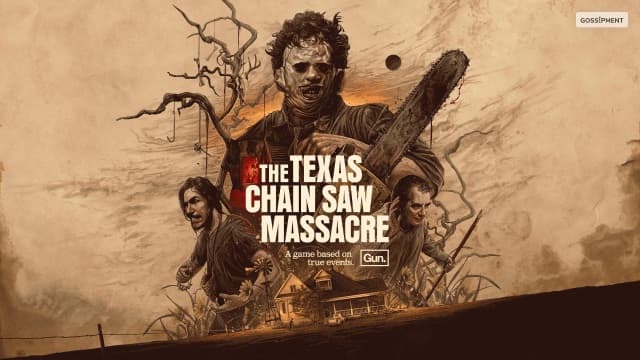 Year: 2022
Runtime: 1h 21 m
Director: David Blue Garcia
IMDB Summary: "After 48 years of hiding, Leatherface returns to terrorize a group of idealistic young friends who accidentally disrupt his carefully shielded world in a remote Texas town."
6. The Chilling Adventures of Sabrina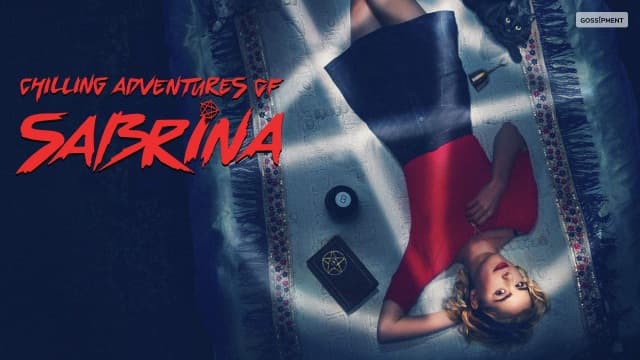 Year: 2018 – 2020
Director: Roberto Aguirre-Sacasa
IMDB Summary: "As her 16th birthday nears, Sabrina must choose between the witch world of her family and the human world of her friends. Based on the Archie comic."
7. Scream
Year: 2015 – 2019
Director: Jill E. Blotevogel, Dan Dworkin, and Jill E. Blotevogel
IMDB Summary: "Memories of a town's dark past are stirred when a group of teens becomes suspects, targets, and victims of a killer who's out for blood."
8. Raw
Year: 2016
Runtime: 1h 39 m
Director: Julia Ducournau
IMDB Summary: "A young woman studying to be a vet develops a craving for human flesh."
9. Luther: The Fallen Sun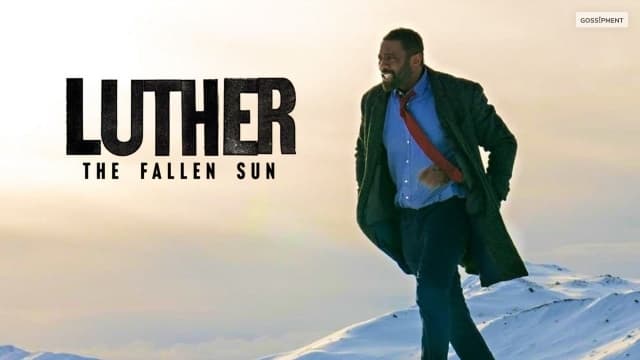 Year: 2023
Runtime: 2h 9 m
Director: Jamie Payne
IMDB Summary: "Brilliant but disgraced detective John Luther breaks out of prison to hunt down a sadistic serial killer who is terrorizing London."
10. In the Tall Grass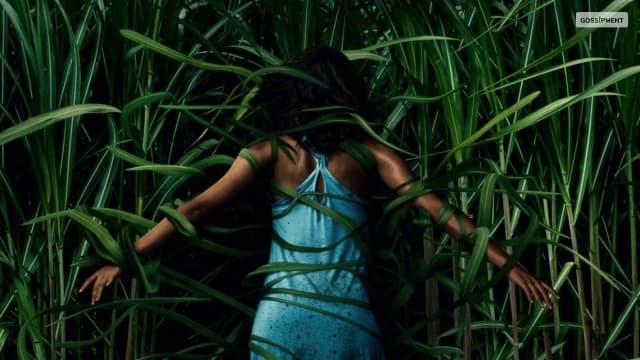 Year: 2019
Runtime: 1h 41 m
Director: Vincenzo Natali
IMDB Summary: "After hearing a young boy's cry for help, a sister and brother venture into a vast field of tall grass in Kansas but soon discover there may be no way out…and that something evil lurks within."
And It's A Wrap!
And that's a wrap on the best horror movies on Netflix to stream this way. Now, it's your turn to tell us which film floats your boat – are you going to watch all the film featured on this list? Or have we missed out on some major blockbusters (but that was intentional!) – feel free to share your thoughts and experiences related to horror films in the comments below.
Read Also :
■ Best Sexy Korean Movies Of All Time To Turn On The Heat In 2023
■ 25 Iconic Moments From TV Shows That Are Most Heart-Stopping!!!