The Best Movies On Netflix To Stream Right Now
Movies●0 min read●
The sheer number of films on Netflix and its less-than-perfect user interface can make it a difficult affair to find an actually good film to watch.
Undoubtedly, the streaming giant is known for its massive content catalog. But where do you even begin when there are so many options to choose from?
Thanks to us, we have the best movies on Netflix, carefully plucked out for you – you just have to scroll down and pick the ones you want to watch first.
So, without wasting any time, let's get started with the best films on Netflix – stay tuned to find out more!
The Best Movies On Netflix To Stream Right Now:
While you will find plenty of new movies on Netflix and even genuinely good Netflix originals, the platform is also ideal for watching timeless classics in almost every genre – whether you love thrillers or are a sucker for rom-coms, Netflix has got you covered.
Today, we will touch upon the best movies on Netflix to stream right now!
Lights. Camera. Actionnnnn!
1.

Psycho (Psychological Thriller)

: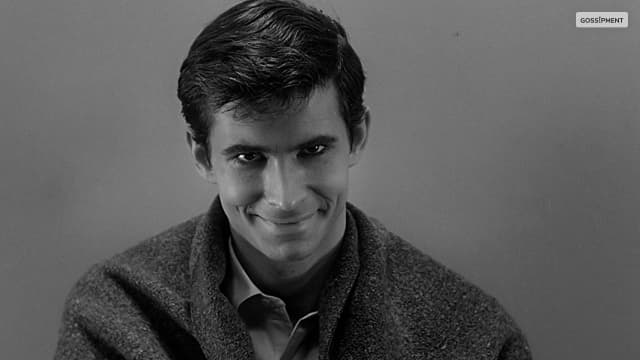 Year: 1960
Runtime: 1h 48 m
Director: Alfred Hitchcock
Psycho is perhaps one of the best thrillers on Netflix. This Hitchcock classic has managed to hold up relatively better than any other film of its time. Partially due to its influence, which stretches through several other films both in the thriller and horror genres.
Undoubtedly, this psychological thriller about Norman Bates was a breakthrough movie, effectively changing the mindset of people going to the theatres back then – you had to watch this one right from start to finish.
While both Anthony Perkins and Janet Leigh were fantastic, it's the master directorial hands of the legendary Alfred Hitchcock that ultimately reshaped the modern history of cinema.
IMDB Summary: "A Phoenix secretary embezzles $40,000 from her employer's client, goes on the run, and checks into a remote motel run by a young man under the domination of his mother."
2.

Gerald's Game (Horror)

:
Year: 2017
Runtime: 1h 43 m
Director: Mike Flanagan
Before Mike Flanagan helmed The Haunting Of Hill House, he co-wrote as well as directed perhaps one of the best horror movies on Netflix. Yep, we are talking about Gerald's Game, a Netflix original that's adapted from the 1992 novel (of the same name) by Stephen King.
Carla Gugino delivers a phenomenal performance as a married woman who is first handcuffed to the bed by her really toxic husband, and then things change when the husband ends up dying after a heart attack while she is still tied to the bed.
As a handcuffed Carla tries to figure out her rescue and subsequent survival, she is forced to deal with her past trauma.
IMDB Summary: "A couple tries to spice up their marriage in a remote lake house. After the husband dies unexpectedly, the wife is left handcuffed to their bed frame and must fight to survive and break free."
3.

Julie And Julia (Comedy)

: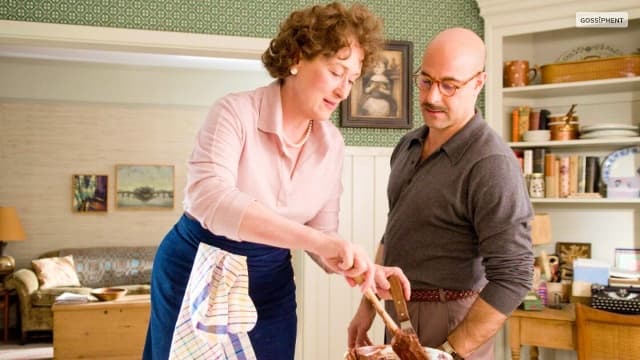 Year: 2009
Runtime: 2h 3 m
Director: Nora Ephron
We can't write about the best movies on Netflix and miss out on a light-hearted classic like Julie and Julia. It's the great Nora Ephron's last work before she passed away in 2012.
Ephron wrote several rom-com classics – so for her last, she chose to profile two women in her commercial and critical hit, Julie And Julia. The film chronicles the dual tales of two women – a world-famous chef, Julia Child, played by Meryl Streep, and a writer from New York City, played by Amy Adams.
The common connection? Julie embarks on a journey to cook the different recipes featured in Julia Child's cookbook over the course of a year while chronicling her entire journey on her popular blog.
IMDB Summary: "Julia Child's story of her start in the cooking profession is intertwined with blogger Julie Powell's 2002 challenge to cook all the recipes in Child's first book."
4.

Magic Mike XXL (Comedy)

: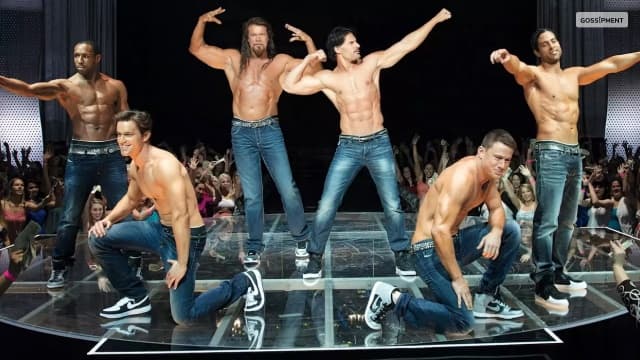 Year: 2015
Runtime: 1h 55 m
Director: Gregory Jacobs
A huge hit at the movie theaters back when the film was released, and people actually enjoyed going to the theaters, Magic Mike XXL is one of the best comedy movies on Netflix at the moment.
It's the middle chapter in a trilogy with Magic Mike's Last Dance of 2023 promising a joyous, raucous time at the cinema. At the time of its release, Magic Mike XXL was underrated, given its plot and subject matter. Think about it – it's a smart film at the end of the day since it understood how the gig economy worked.
And not just that – how can we forget the killer performance by our favorite, Channing Tatum, a true movie superstar of the time?
IMDB Summary: "Three years after Mike bowed out of the stripper life at the top of his game, he and the remaining Kings of Tampa hit the road to Myrtle Beach to put on one last blow-out performance."
5.

Inception (Action)

:
Year: 2010
Runtime: 2h 28 m
Director: Christopher Nolan
There are so many action films on Netflix that you watch if you are a fan of the genre. But if you are looking for the best action movies on Netflix, then you have to start with Nolan's blockbuster, Inception.
Once The Dark Knight became a blockbuster success, Nolan thought, why stop – why not make another ambitious blockbuster? Inception cemented Nolan's reputation as one of the best auteurs in Hollywood at the time. To make matters interesting, we got to watch a handsome DiCaprio leads a team into the dreams of others as a part of corporate espionage.
Of course, it's DiCaprio's personal baggage that makes the film more captivating. This film is reminiscent of Nolan's robust filmmaking and incredible vision. Plus, it has been held up so well. We hope to see more big-budget directors taking such risks.
IMDB Summary: "A thief who steals corporate secrets through the use of dream-sharing technology is given the inverse task of planting an idea into the mind of a C.E.O., but his tragic past may doom the project and his team to disaster."
Explore More : The Best Horror Movies On Netflix To Stream Right Now
6.

The Woman King (Action)

: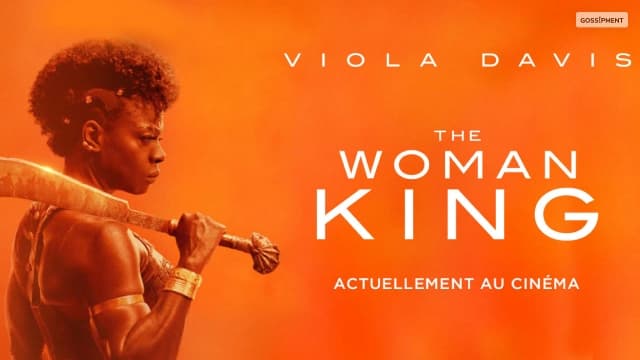 Year: 2022
Runtime: 2h 14 m
Director: Gina Prince-Bythewood
The Woman King is perhaps the only film that should have received at least one nomination at the 2023 Oscars – netizens can't help asking whether the Academy is choosing to be on the wrong side of History with The Woman King. Viola Davis is the living legend who stars in this modern retelling of the 19th century Dahomey kingdom.
More than the kingdom, the plot is about the all-female warriors residing in the Dahomey kingdom. Davis plays the brave General Nansica, who not just trains young warriors to follow in her footsteps but also leads a solid ensemble featuring future stars Sheila Atim, Lashana Lynch, and Thuso Mbedu.
The Woman King is one of the best movies on Netflix currently – and since the film was snubbed at the Oscars, it's even more vital that you watch the film.
IMDB Summary: "A historical epic inspired by true events that took place in The Kingdom of Dahomey, one of the most powerful states of Africa in the 18th and 19th centuries."
7.

World War Z (Action)

: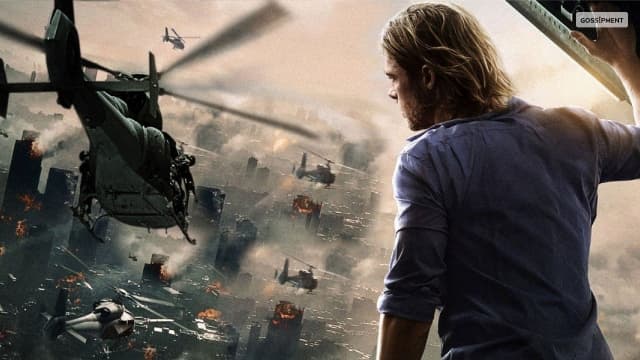 Year: 2013
Runtime: 1h 56 m
Director: Marc Forster
One of the best movies to watch on Netflix at the moment is World War Z, in case you haven't watched the film yet.
The people responsible for this huge blockbuster took a book (of the same name) written by Max Brooks and then made it into this globe-hopping epic that talks about the world's end on a large scale.
A really hot Brad Pitt plays a United Nations investigator called Gerry Lane, who attempts to end the Zombie pandemic when it is actually happening. Of course, the adaptation is imperfect but the imagery? It's unforgettable – and come on, the world needs more zombie movies.
IMDB Summary: "Former United Nations employee Gerry Lane traverses the world in a race against time to stop a zombie pandemic that is toppling armies and governments and threatens to destroy humanity itself."
8.

Road To Perdition (Drama)

: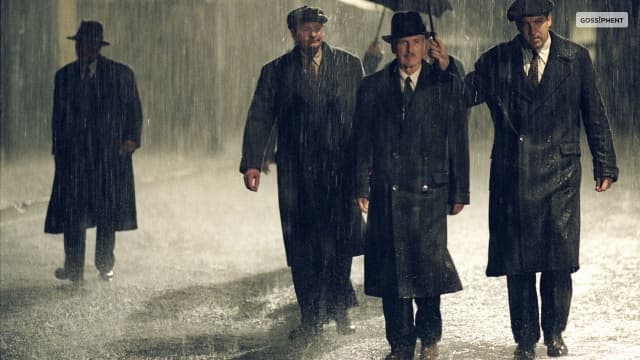 Year: 2002
Runtime: 1h 57 m
Director: Sam Mendes
You can't miss out on Road To Perdition if you are looking for the best movies on Netflix. See, the thing is, it is not often that Tom Hanks plays a rough-and-tough mob enforcer. Yes, he does not play the nice guy in this film – and that's precisely why you should give the film a watch.
Adapted from a graphic novel by Max Allan Collins, Road To Perdition stars America's favorite dad, Tom Hanks as a mob enforcer who wants to take revenge. The most memorable thing about this film? It's the remarkable attention to all period details – thanks to Sam Mendes and his keen eye for details.
Trust us, Road To Perdition is a crazy movie to reside in for nearly two hours. Here's a tip – don't even think about watching this film on your smartphone.
IMDB Summary: "A mob enforcer's son in 1930s Illinois witnesses a murder, forcing him and his father to take to the road, and his father down a path of redemption and revenge."
9.

The Power Of The Dog (Drama)

:
Year: 2021
Runtime: 2h 6 m
Director: Jane Campion
Jane Campion won Best Director for The Power Of The Dog at the Oscars last year – in the streaming giant's history, The Power Of The Dog is perhaps one of the most acclaimed films of all time. Undoubtedly, we can't write about the best movies on Netflix without mentioning The Power Of The Dog. After all, it's one of the best Netflix Originals of all time.
Adapted from a novel (of the same name) written by the talented Thomas Savage, The Power Of The Dog tells the tale of a ruthless landowner played by brilliant Benedict Cumberbatch, who takes pleasure in tormenting his brother's (played by Jesse Plemons) new wife, played by a stunning Kirsten Dunst.
A gorgeously rendered period drama that plays out like a thriller, The Power Of The Dog unpacks relevant themes of manipulation and toxic masculinity in such a way that it's impossible to hit 'pause.'
IMDB Summary: "Charismatic rancher Phil Burbank inspires fear and awe in those around him. When his brother brings home a new wife and her son, Phil torments them until he finds himself exposed to the possibility of love."
10.

Call Me By Your Name (Romance)

: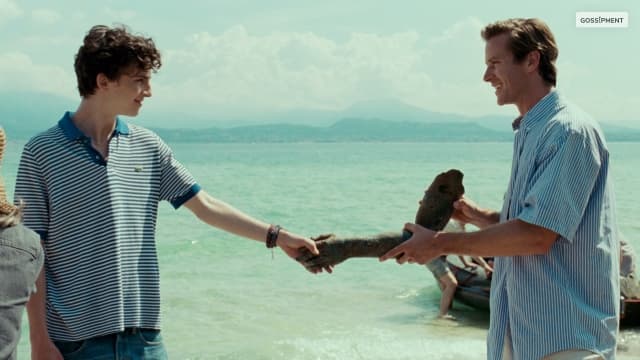 Year: 2017
Runtime: 2h 6 m
Director: Luca Guadagnino
If you are looking for the best romance movies on Netflix then you will be spoilt for choice. Because there are so many options. But there's one film you absolutely cannot miss, if you still haven't watched the film.
Yep, we are talking about Call Me By Your Name. Starring the dashing Timothée Chalamet as a young boy in this coming-of-age tale about a boy who comes to terms with his sexuality when he is charmed by an attractive older man (played by the talented Armie Hammer).
Moving and delicate, this remarkable drama's success is directly related to how it makes the audience feel. And not just that – the film is also largely anchored by fantastic performances by the two leads, and the equally amazing Michael Stuhlbarg.
IMDB Summary: "In 1980s Italy, romance blossoms between a seventeen-year-old student and the older man hired as his father's research assistant."
11.

Ferris Bueller's Day Off

:
Year: 1986
Runtime: 1h 43 m
Director: John Hughes
One of our favorite movies to watch on Netflix is most definitely Ferris Bueller's Day Off. It is absolutely one of the most well-known comedies of its time that focussed on turning its primary character, Ferries Bueller, into a popular household name.
The setting is so simple – the pitch is absolutely perfect! Ferris Bueller is undoubtedly the most popular boy in high school. He decided to take a day off from school and go to spend a day in a big city, Chicago. He drives the school's principal and his sister insane, ends up getting into some trouble in Chicago, and manages to come back home scot-free at the end of the day.
The film has a great mix of physical sequences and a nice 80's sensibility – the two aspects come together to create a timeless, classic comedy that would be a hit whenever it came out.
IMDB Summary:"A popular high school student, admired by his peers, decides to take a day off from school and goes to extreme lengths to pull it off, to the chagrin of his Principal, who'll do anything to stop him."
And It's A Wrap!
And that's a wrap on the best movies on Netflix to stream right now. Currently, Netflix is focusing more and more on creating original content especially after one of it's 2022 originals bagged four Academy Awards at the Oscars this year – yep, we are talking about All Quiet on the Western Front, another must-watch film on the platform.
So, what are your thoughts on the films we have mentioned above – do you have other names to add? Tell us! And if you have already watched these films, share your experiences about the same in the comments below.
Read Also:
■ 10 Celebrities Who Hold Prestigious College Degrees
■ The Powerful Era Of Met Gala: Why Do Celebrities Care So Much?