The Powerful Era Of Met Gala: Why Do Celebrities Care So Much?
Hollywood●0 min read●
Just days away from MET Gala 2023, today here at Gossipment, we are going to talk about why is MET gala is such a huge deal for celebrities.
Well, for people who love everything about fashion, the MET gala is like a grand fashion carnival where celebrities walk the red carpet wearing gorgeous outfits and costumes.
From Rihanna's studded and bejeweled Pop outfit with a cloak and a mitre. To Cher wearing a naked dress with sequins and feathers covering just the right parts.
Claire Danes and Katy Perry wearing light up costumes, and Blake Lively adorning the Statue of Liberty in a stunning transformation. Lady Gaga performed a literal 16 minutes performance on the steps of the MET with four outfit changes.
But what makes the MET gala so special? Well, there are many other red carpet events in Hollywood, but you are not gonna see any of the above-mentioned outfits and costumes on any of these red carpets. No wonder it is called the "Fashion's Super Bowl," that too for good reasons.
"It's the only red carpet where directional fashion has a place."
Avril Mair, of Harper's Bazaar and Elle group fashion director, said,
"It's the only red carpet where directional fashion has a place, as opposed to other red carpets, which are about finding something flattering."
When it comes to the Met Gala, looking nice or even sexy is just a bottom-of-the-barrel requirement. The main objective of the evening is all about embracing the theme of the event and wearing something according to the theme of the Costume Institute's spring exhibition.
Last year's theme for the Met Gala was "Guilded Glamour," for which Blake Lively dressed up as the Statue of Liberty. Most of the attendees were decked in beautiful gowns, and everything was in gold.
Then again, for 2018, the theme was "Heavenly Bodies," Rihanna dressed up as the Pope in a bejeweled dress and cape and a Pope's mitre. Nothing can be more on theme than that.
Celebrity Stylist Rebecca Corbin-Murray said,
"The Met Gala is solely about the fashion. It's the culmination of a designer's imagination, the craftsmanship of their respective fashion house, and the challenge of interpreting the theme while still retaining the designer's aesthetic and integrity. It's a showcase for fashion in its most pure art form."
"The Met Gala red carpet is the greatest couture show on Earth."
Ever since a celebrity has been invited to the Met Gala, their stylists become busy planning the costume with the designers. While for designers and fashion houses, the pressure is on them to create something with the ultimate level of creativity on an international stage.
It is more like getting invited to the biggest fancy dress event in the world, so you have to look great. And at the same time, you are asking a luxury fashion house to help you create the perfect costume for you.
Fashion designer Erdem Moralioglu said,
"The Met Gala is as big as it gets. The red carpet is vast. What I love about it is fashion that it's about fashion and always is a celebration of the craft."
When the pressure of trying to fit into a stereotypical structure of dressing up and presenting yourself. The celebs feel free to become a little bit more playful and experimental with their outfits and costumes.
Just like Behati Prinsloo said,
"Fashion has so much to give, and there are so many amazing designers whose creations are not often seen on the red carpet because they represent more outrageous fashion."
She continued by saying,
"For one night, you can really see and celebrate the creative minds behind these pieces and brands. There is a real fearlessness, and certain designers really take it to the next level, which is really fun. Some of these designs are literally costumes, and I think that. In this day and age, you don't see that anymore."
Wendy Yu, Chinese Heiress, is the founder of the company Yu Holdings and also a member of the Met Gala committee. She says,
"The party occupies a unique spot in the world of glamorous celebrity events."
She further added,
"It's the only place where the biggest talents in the arts – across fashion, film, music, and business come together and really have fun with what they are wearing. Every designer wants to craft a look that will be worn on the red carpet."
Biggest Met Gala Controversies Of All Time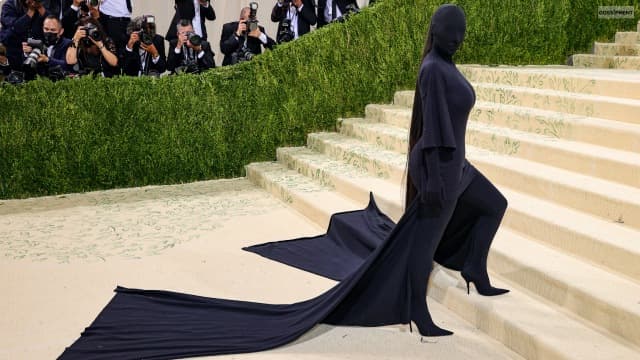 Although the Met Gala is known for being this grand stage for art and culture, that doesn't exclude the event from having its share of controversies. Such as when congresswoman Alexandria Ocasio-Cortez made her first appearance at the Met Gala 2021, a controversial one with her dress.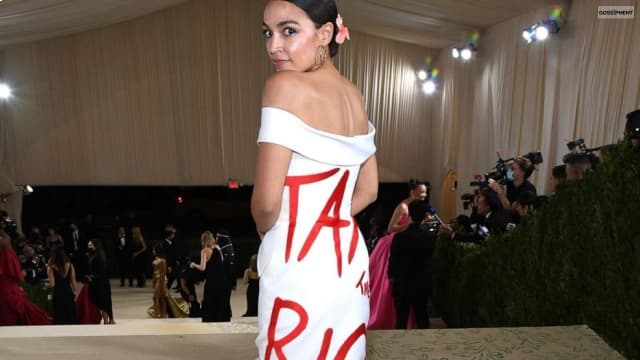 She attended the event wearing a custom-made Brother Vellies ivory wool gown, but on the back of the dress, the words "Tax the Rich" were written using red ink. For this political statement, she received mixed reactions.
The next controversy took place back in 2017 when multiple celebrities were photographed smoking in the bathrooms of the Metropolitan Museum of Arts. These celebs include Dakota Johnson, Bella Hadid, and even Marc Jacobs.
In 2016, it was reported that Demi Lovato left the event early after she received bad behavior from another celebrity, which damaged her Met Gala experience.
There were claims that this other celeb was Nicki Minaj, but not enough evidence was found. Lovato said,
"It was very cliquey. I remember being so uncomfortable that I wanted to drink."
Back in 2015, Sarah Jessica Parker made headlines for her controversial outfit for the night. She wore a Hamilton-inspired costume along with a Philip Treacy headdress. Her headdress was slammed, particularly for portraying a "dragon lady" impression of Chinese women who are villains and sexual targets.
Although Sarah Jessica Parker defended her choice of wearing such an outfit and shared the inspiration behind it as well. The theme of the Gala was "China: through the Looking Glass." So she wore that costume as a sign of respect for the Chinese culture and also that she was following the theme as well as possible.
Another controversy that came to light after all these years is, according to different sources, The Editor-in-chief of Vogue, Anna Wintour for years, refused to give an invite to Kim Kardashian. The first time Kardashian appeared on the red carpet was in 2013, that too because she was Kanye West's plus one.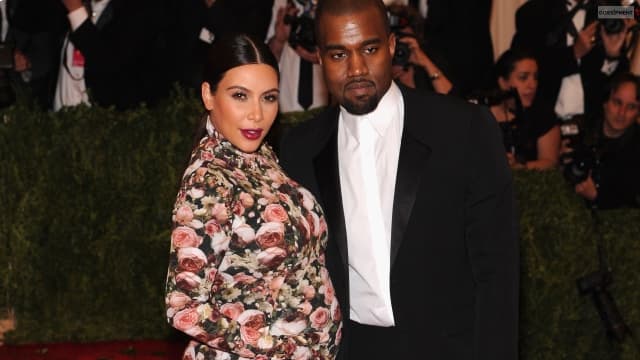 In 2022, that was the first time when Kim Kardashian got her first official invitation. Though according to rumors, Anna Wintour is cracking down on the list as much as possible, and it is possible that the whole Kardashian clan is not getting an invite.
Wrapping Up!
Over the years, the Met Gala has become like a backyard playground for the rich and famous. When it comes to walking the red carpet, they will push the limit with their fashion moments and looks. While most of the loos are jaw dropping, some are controversial. But since fashion is subjective, who are we to judge? So if you liked this article, then do like it and leave a comment down below.
Read Also:
◼ Party In The USA: Hollywood's Best Who Won't Stop Partying
◼ Scandals And Illicit Affairs: Hollywood's Best Kept Secret Affairs Of All Time
◼ Met Gala 2021: Sudha Reddy, The Indian Philanthropist To Look Out For On The Red Carpet This Year