Rami Malek confirmed his romance with Emma Corrin on Thursday while walking their dog. Daily Mail obtained a few photos where the Oscar Winner was sharing a passionate kiss with the "Crown" star and confirmed the speculation that was going on for months.
Corrin and Malek, identified as non-binary, kept it low while they were on their date at the park. Corrin wore a taupe trench coat along with glasses, while the actor wore jeans and a sweater and accessorized it with a blue baseball cap.
27-year-old Emma Corrin showed off a buzzcut as she snuggled to 42-year-old Malek as she held a blue ball launcher for their dog. This romantic outing came after they were spotted together at a restaurant in a moment of PDA on August 9.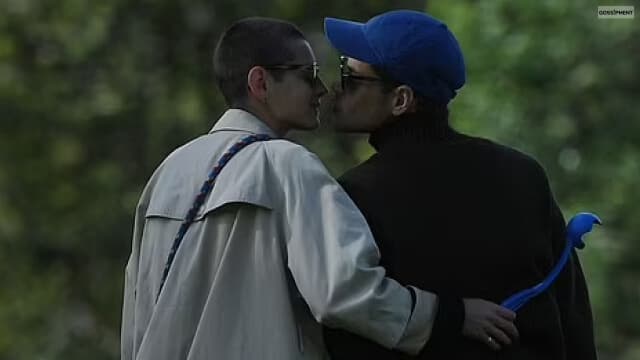 There were no photos to prove that they were dating back then, but a diner at Buoy and Oyster told the SUN that "They were very passionate and looking into each other's eyes. They kissed and didn't seem to mind who could see."
The insider said they were "totally besotted with each other and paid no attention to anyone else." another source confirmed that Corrin and Malek went to an eatery, where they had local seafood and a few glasses of wine.
An eyewitness told Page Six, "They were very low-key and really friendly to all of the team, who were very pleased and surprised to see them in our seaside town on a sunny afternoon. We hope that they enjoyed their time together in Margate and to see them back again soon!"But the speculations of the budding romance started back in July when they were photographed in a moment of having a deep conversation at Bruce Springsteen's concert. Corin came out in April 2021 as queer and had not dated anyone before Corrin.
Additional Reading: