Rochelle Rao Statement On Doing The Kapil Sharma Show
Comedy , TV Shows●0 min read●
The Indian model and actress Rochelle Rao play the role of 'Lottery' in The Kapil Sharma Show. She played the role of a nurse on stage, and now the audience will see her in a different avatar. She also says that it is challenging to work with Kapil, and she is excited about her new journey on the show.
What Does Rochelle Think About The Kapil Sharma Show?
Actress Rochelle Rao claims that she has the most fun when she is on the TKSS set. She also hosts the cricket segment and feels high energy there. But, the amount of fun she has at TKSS is unique to this show only. She seems to enjoy a lot with other cast members like Kapil Sharma, Bharti Singh, Kiku Sharda, Krushna Abhishek. Chandan Prabhakar, etc. 
Rochelle also said that:
"They are so good that at times they even cover up for me. It is really amazing and inspiring to watch them."
Apart from the fun and entertainment at the set of TKSS, Rochelle also wants to come back to the show because people now recognize her as 'Lottery'. She said that people no longer know her as a 'Big Boss' contestant or an IPL host. She has taken a permanent place in the audience's hearts after the TKSS.
It was very challenging: #RochelleRao aka 'Lottery' on working with #KapilSharmahttps://t.co/6Pl5z2E0on

— Zee News English (@ZeeNewsEnglish) August 29, 2021
Rochelle further adds that she never knew she could make jokes about herself so sportingly before appearing on this comedy show. She feels the most comfortable when she gets to make the audience laugh and clap, and it's a lot better than performing emotional scenes.
Will She Miss Sunil Grover From The Show?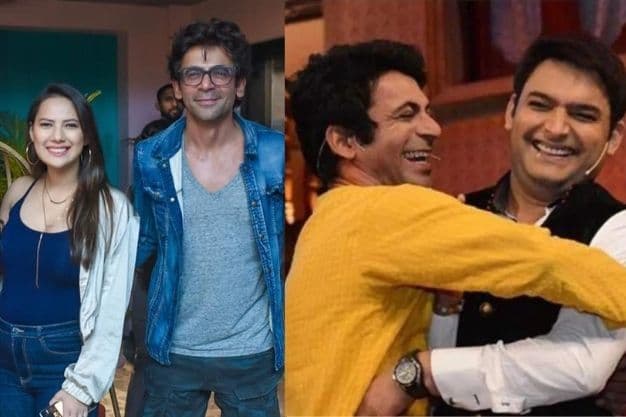 It's natural for someone to miss the show when they don't appear on it anymore. So, of course, there is an absence of Sunil Grover, especially among the old crew. But, she also said that the new unit has also clicked with one another, and there is a great team effort in them.
She said:
"I think you always miss people who are not on the show. It is a normal thing. Initially, when he left the show we missed him a lot, but now there is a great energy and a team and a great work happening for all of us."
So, it looks like that the entire cast of TKSS, including Rochelle Rao, has finally moved on from the Sunil Grover phase. They did miss him a lot when he first left, but now, they have got habituated with it. 
Final Words
Rochelle Rao revealed in the interview with E Times that her character 'Lottery' would not be a nurse anymore. She is waiting to be a lawyer, and her clothes will also have a western touch this season. Therefore, fasten your seatbelts because the TKSS is coming, and pray you don't fall off your chair and ROFL this time.
Read More: