Shannon Beador Gets 'removed' After Getting 'wasted' and 'screaming' at Ex's Daughter
Celebrities News●0 min read●
Shannon Beador was removed from a bar for screaming at ex-boyfriend John Janssen's daughter. Page Six, a celebrity gossip outlet, has reported. 
The incident happened earlier this month at Tiki Bar in Costa Mesa, California. Beador was hanging out with her ex-turned-friend and his family. Although it's not clear as to what prompted such a "wild" reaction, an Instagram user @igfamousbydana was told by an eyewitness that Beador looked "wasted" and "had to be held back and removed by security."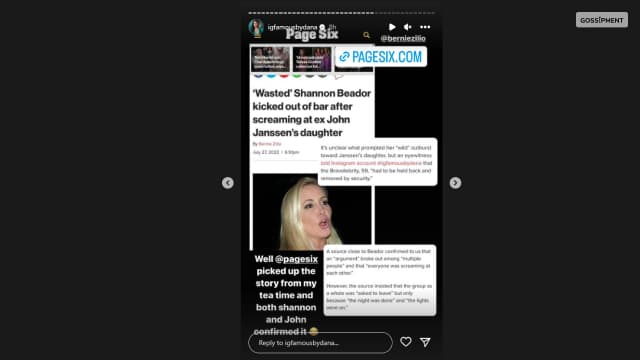 The news outlet has also witnessed several men wearing Tiki Bar security outfits escorting a clearly upset and disorderly Beador away from the scene. The pictures did not feature the Jassen family, but the eyewitness assured they "remained calm." 
A close source to Beador said that an "argument" broke out among "multiple people," and "everyone was screaming at each other." The source pressed on, saying that the whole group was "asked to leave" because "the night was done" and "the lights were on." Janssen agreed with the statement completely, saying, "Yes, there was an argument, but it was at the end of the night, the lights were up, and everyone was being asked to leave."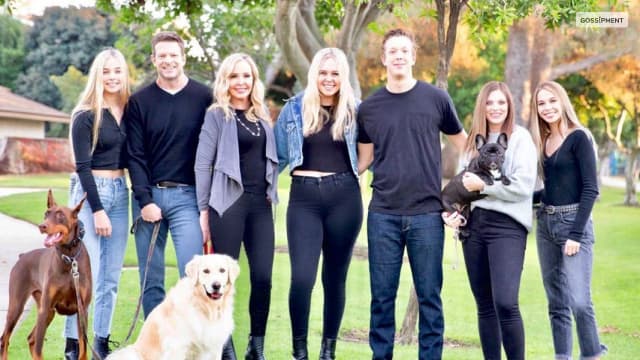 The bouncers were apparently helping Beador locate her Uber because she did not wear glasses.
Beador, when asked about her current stand on Janssen, said, "We didn't speak for six months, but we're friendly right now, and I'd like to keep it that way," she explained further, saying, "We'll see how it goes. He's very supportive." That they broke up was not publicized until January, which according to Shannon, gave her three months to "let it sink in before people knew."
Meanwhile, this week's episode of Real Housewives of Orange County, which was filmed last summer, witnesses Shannon breaking the fourth wall to ask the production as to how her the-flame was being brought up on the screen.
Trending on Gossipment:
■ Jennifer Lopez gets up on a table to celebrate her 54th
■ Randy Meisner, Died At The Age of 77, On Wednesday In Los Angeles
■ A24's Sports Drama Featuring Zac Efron And Jeremy Allen White, Slated For Christmas Release