The Life and Times of Shiloh Jolie Pitt: A Look at Brad and Angelina's Daughter
Celebrities●0 min read●
There is no introduction needed for Brad Pitt and Angelina Jolie. And as their child, Shiloh Jolie Pitt practically grew up in front of the public eye, with every step getting monitored by the media. We have seen her going through different phases, hobbies, and fashion eras.
Shiloh Jolie Pitt has traits both from her mother and father. She has got big beautiful blue eyes, gorgeous blond hair, and a beaming smile. Shiloh is the first biological child of the couple.
Shiloh was born in Africa, just like her sister Zahara. Angelina Jolie gave birth to Shiloh in a hospital in Namibia on 27th May 2006.
Be who you want to be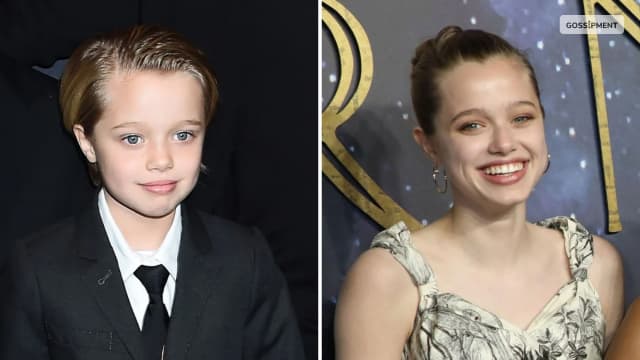 Even as a child, she made her own choices, and her parents never forced her or stopped her from being who she wanted to be. Angelina Jolie mentioned in an interview with Reuters, "I think she is fascinating, the choices she is making." This was when Shiloh was just 4 years old. She also added, "And I would never be the kind of parent to force somebody to be something they are not. I think that is just bad parenting."
Brad Pitt mentioned in an interview in 2008 that Shiloh preferred to be called John when she was two years old. He said, "She only wants to be called John. John or Peter. So, it's a Peter Pan thing." She did not like if she was called Shiloh. She made them call her John.
Further, in 2010, in an interview with Vanity Fair, Angelina Jolie said that she has always wanted to be a boy. Shiloh used to prefer wearing suits, while her sisters used to wear gowns on the Red Carpet. They had to cut her hair and change her appearance as she liked everything about being a boy, added Angelina Jolie.
Her parents never forced her to be like a girl just because she was one. She always chose who she wanted to be. She made her choice of gender preference.
Now maybe her preference has changed, and she is often seen in a gorgeous gown with her mother at any A-list events. And needless to say, she wears it well. She has also taken up an interest in dancing, and it has to be said that she is a natural.
Why stay the same?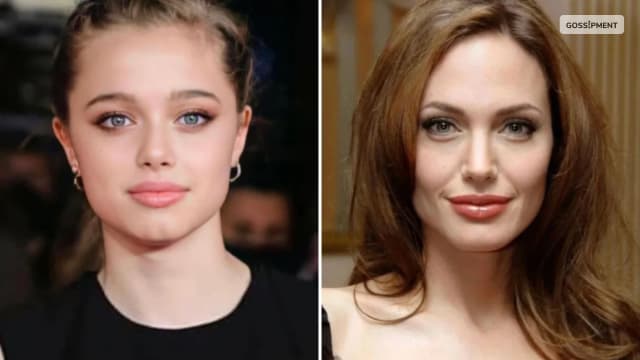 Though Shiloh Jolie-Pitt has gone viral all over social media, she doesn't have a social media account of her own. It was in 2022 when her dance moves took a toll on the media. She has evolved a lot in recent years and has changed her style statement as well. Her looks have transformed a lot as well.
Her style has changed a lot, like her mother's, in recent years. From wearing vests and denim skirts by Versace to attending the premiere of Eternals in outfits that were upcycled by her mother's wardrobe, her style statement has evolved a lot.
Surgeries and recoveries
In 2020, Shiloh Jolie-Pitt made the news after she went through hip surgery. Angelina Jolie mentioned in an essay that she had been with her daughters while they went through surgery. Zahara went through a medical procedure, and the other one remained a secret. But Shiloh was spotted walking with a crutch after that, and it was sure that she was the one who had the surgery.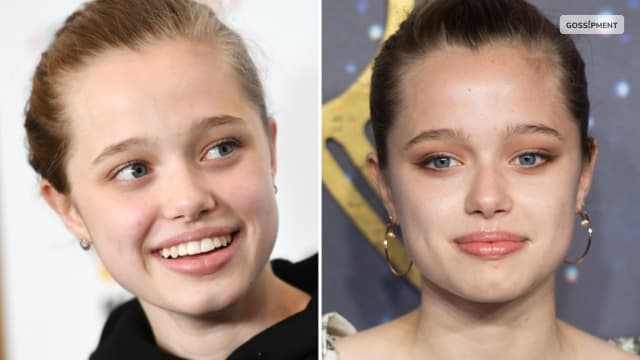 She came back after her recovery and made the world aware of that with her stunning dance moves. While dancing to hits by Doja Cat and Lizo in a studio, she has gone viral. Her smooth moves won the heart of the netizens instantly. Her father mentioned that "It brings a tear to the eye, yeah, I don't know where she got it from. I'm Mr. Two-Left-Feet here" while giving an interview to Entertainment Tonight in 2022 August.
Make your own way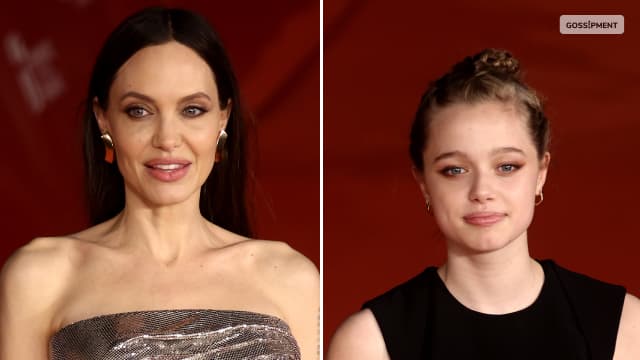 She has started building a life for herself on her own. An insider told Life & Style that she is very careful about handling her finances. She is making nearly about $14,000 a week by doing side jobs like tutoring, dancing, and reading out books for producing films. She has joined her mother as a production assistant on set.
Because of her stunning look, she has been offered many modeling gigs, and she is thinking about it, but she is quite interested in dancing and taking up movie projects of her own and plans on utilizing the money for these purposes.
Angelina Jolie has let her daughter take over her wardrobe like any other mother and says that she wears it better than herself. She said, "I'm like, 'Oh my God, wear it and wear it better than me! Take it, it's your turn."  
In the Eternal's premiere, she walked with her sister Zahara and her mother on the red carpet in a Dior gown which was altered to fit her perfectly from her mother's wardrobe. It captured the attention and was a great fashion moment of that year.
Wrapping up!  
It is needless to say that Shiloh has been exploring herself and figuring things out for herself over the years. She has always been different from her siblings and is coming out of her cocoon now. She has never been afraid of being who she wants to be and has rocked the world with her choices. The audience is waiting for what she has in store for us as she grows further. The world awaits.
Recommended Reading:
■ Youngest Model: Top 20 Most Beautiful Models