Channing Tatum And Zoe Kravitz Came Together For The Fundraiser Event: "Gorgeous Night"
Celebrities News●0 min read●
Channing Tatum and Zoe Kravitz made an appearance together for a good cause. The pair first created dating rumors two years back, in 2021. This time, they enjoyed an evening together this Tuesday at the second annual Caring for Women Dinner. Kravitz, 34, sported a silver Saint Laurant gown, while 43-year-old Tatum wore a navy Brioni suit.
Kering Foundation organized this fundraiser to "benefit NGOs that address gender-based violence," according to the press release that the organization sent out. They had some fantastic and stylish company as they associated with Kim Kardashian, Salma Hayek, and Nicole Kidman.
56-year-old Kidman wore a powder blue feather gown, shared a shot with the gorgeous couple on Instagram, and gave the caption, "Gorgeous Night 💙 #CaringForWomen So happy to be a part of it!"
Speculations were going on about Tatuma, and Kravitz's dating started when she gave him a role in her upcoming movie Pussy Island during the 2021 summer. In August 2021, Zoe divorced Karl Glusman, while ChanningTtum was married to Jenna Dewan for ten years, from 2009 to 2019.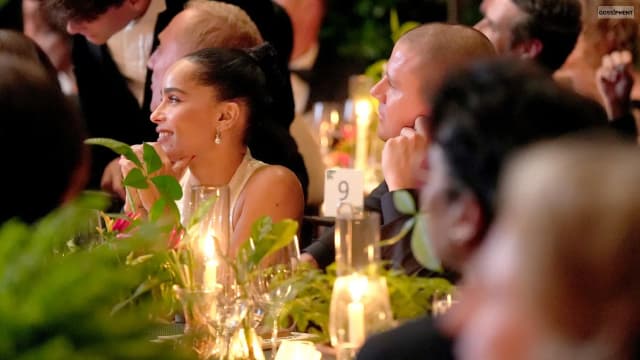 The couple was later seen taking a stroll in New York City, hand-in-hand, after leaving the Gala together and wearing a couple's costume for Halloween. In 2022, they began to mention each other in their interviews. Channing Tatum shared a 10-year-old daughter with his previous wife and attended the premiere of 'The Batman with Jason Momoa, Kravitz's stepfather, to show support.
Though Tatum gave Kravitz the label of a friend, he mentioned in an interview with Variety that "She's a perfectionist in the best possible way." Kravitz also talked about Tatum in an interview with GQ, saying, "He makes me laugh and we both really love art and talking about art and the exploration of why we do what we do."
Recommended Reading:
■ Justin And Hailey Bieber Celebrated Their Marriage Anniversary: Shared Cozy Posts On Instagram
■ Taylor Swift Has A Blank Space On Her Finger After Losing $12K Diamond Ring At The VMAs 2023