The 'Young And the Restless' And 'General Hospital' Star Billy Miller Dies At 43
Celebrities News●0 min read●
The Emmy-winning actor Billy Miller, known for his roles in General Hospital, The Young And The Restless, and All My Children, died on Friday – he was only 43 at the time.
His manager, Marnie Sparer, confirmed Miller's death on Sunday, which also happened to be the actor's birthday. He told USA TODAY that the star "Was struggling with manic depression when he died, when he died in Texas, Austin."
Miller's cause of death has not yet been released.
Who Was Billy Miller?
The native of Oklahoma grew up in Texas, where he managed to earn a degree in cinema at the reputed University of Texas. After graduation, the actor moved to LA. He was working in a prominent entertainment management and production company when he decided to pursue a career in acting after a dare from friends.
After securing a few commercial and modeling gigs, Miller landed a solid role as Richie Novak on All My Children. Miller would go on to become a successful soap opera star with significant roles like playing Bill Abbott on The Young & The Restless between 2008 and 2014 and playing Drew Cain and Jason Morgan on General Hospital between 2013 and 2019.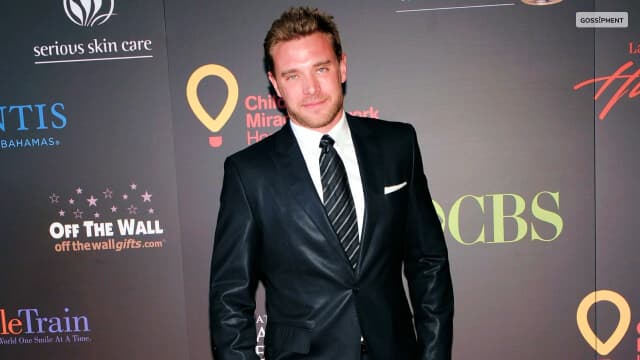 Miller's performance in The Young & The Restless even earned him three Daytime Emmy awards.
One for being an outstanding lead actor in a drama series and
Two for being an outstanding supporting actor in a drama series.
Miller also starred in other TV shows, including Truth Be Told, Ray Donovan, and Suits. He had a guest role in NCIS last year, as per IMDB – this was probably his last acting stint.
Apart from being an actor, Miller was also a restaurateur – he owned several eateries and bars in LA.
In Memoriam:
Miller is survived by his sister Megan and mother Patricia. Sparer wrote, "He also leaves behind a great many friends and colleagues who will miss his warm personality, generous spirit and genuine kindness."
Additionally, his manager also requested for donations to be made for children, in the actor's honor to the Texas Scottish Rite Hospital.
Eileen Davidson, Miller's colleague from The Young & The Restless, shared a photograph of the pair taken at a ceremony for Daytime Emmy on X. She wrote, "His infectious charm and warmth left lasting impressions on all of us who were lucky enough to have him in our lives. I'm gonna miss that mischievous smile. Love you, Billy."
Also, Rebecca Budig, Miller's colleague from All My Children, also remembered the actor on Instagram with a post describing Milelr's death with the words, "This is a tough on."
Read Also:
👉 Gisele Bundchen Said That Her Divorce From Tom Brady Has Been "Very Tough"
👉 Ariana Grande Filed For Divorce After Two Years Of Marriage With Dalton Gomez