Gisele Bundchen Said That Her Divorce From Tom Brady Has Been "Very Tough"
Celebrities News●0 min read●
Gisele Bundchen is not just going through her divorce with Tom Brady, but a lot more. Alongside dealing with the end of her 13-year marriage, she is also dealing with unwell parents.
In an interview with People, she said, "It's been very tough on my family. It's been a lot — in every area of my life. I feel like whenever it rains, it pours. With all the different twists and turns that life takes, all we can do is the best we can given what happens in our surroundings."
Bundchen left Brady back in October 2022 after their epic fight over his sudden decision not to retire from the NFL; she had nothing mentioned about the status of her parent's health. Gisele said that she prioritized proper nutrition, exercise, and medication and also spent a lot of time outdoors to go through the difficult times. She mentioned, "I think if I didn't have all the different tools that I have to support me during these times, it would've been very hard."
Gisele chose to quit drinking and also analyzed how alcohol was affecting her body. She said, "Right after I turned 40, actually, I felt a huge difference between when I had the glass of wine and when I didn't have the glass of wine."
She further said, "It's socially accepted to have a glass of wine. And people even say, 'Oh, it's healthy for you.' Well, it is not healthy for me. If you want to ask of your body what I ask of my body, which is a lot, I can't be having all these things (alcohol, caffeine) because they add up."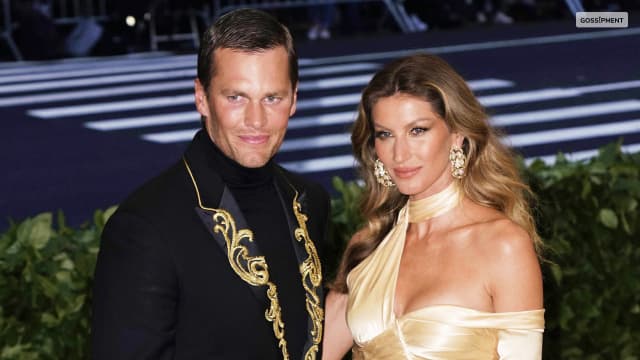 A big fan of self-care
About her medications, she insisted that she should be allowed to "observe" her emotions and "come in from a place where it's not reactive, but it's more proactive."
She argued, "When you feel good, you're a better mom, you're a better friend, you're calmer, you're more patient, you're more loving, you're more grounded. The only person that's going to make those choices is you. Because ultimately, you're the first person who's going to be impacted by it. But then, it's your children, it's your husband, it's your family. You got to put the oxygen mask on you first."
Back in 2020, She and her ex-husband moved to Tampa Bay with their whole family. But after their separation, she settled down with both her kids in Miami. She said, "I love the sunshine. Wherever the sun is, I feel like the happiest always. Just feeling the sun, just taking a dip in the ocean, just running on the sand and just feeling the grass on my feet. Just being in nature just gives you energy. It just makes you feel good."
Bundchen said that her 13-year-old son Benjamin started playing football and is wearing his father's famous number 12, while her 10-year-old daughter, Vivian, joined the school's swim team, but she is obsessed with horseback riding and wants to become a professional rider. Bundshen is also close with Brady's first child, his 16-year-old son, Jack, whom he shares with Bridget Moynahan.
Trending on Gossipment:
■ Though Playing With Tom Brady, Irina Shayk Is Ready To Marry Bradly Cooper
■ Irina Shayk Is Back At Tom Brady's Crib After Cozy Vacation With Ex Bradley Cooper