Zyan Bryan Taken Into Police Custody, Days After Making His No.1 Album
Music News●0 min read●
Zach Bryan got arrested this Thursday, just a few days after he scored his first single No.1 album. As per information from the Craig County Sheriff's Office, the country music star was arrested by the police and taken into custody with charges of obstructing an investigation in his native place, Oklahoma, at 6:42 p.m. local time. The musician was released on bond after he posed for a mugshot.
Afterward, he admitted on Twitter, "Today I had an incident with the Oklahoma Highway Patrol. Emotions got the best of me and I was out of line in the things I said. I support law enforcement as much as anyone can, I was just frustrated in the moment, it was unlike me and I apologize. … Prayers we can all move on from this and prayers people know I'm just trying the best I can, I love you guys and I am truly sorry to the officers."
Page Six requested a comment from his representative but did not get an immediate response. The 27-year-old "something in the orange" singer recently released his self-titled album on August 25. And that became his first that topped the Billboard 200 previously this week.
A few moments before the country star got arrested, he posted a picture of Jack Daniels, his dog, on Instagram, who was sleeping in the back of his truck. He captioned the story as, "On the road again, gonna go see the birds win," suggesting that he was on his way to see the season-opening of the Philadelphia Eagles against the New England Patriots. Right now, Bryan is in between tours. He completed his "Burn, Burn, Burn" trek this August. He is going to begin his "Quittin Time" shows on March 2024 in Chicago.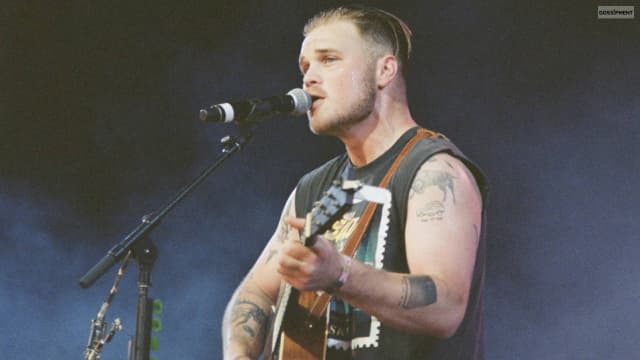 In the meantime, he has five festivals scheduled by the end of the year, beginning with the Pilgrimage Music and Cultural Festival in September 2024.
Recommended Reading:
👉 Joe Jonas Was Spotted Out For Breakfast With His Kids, After Filing For Divorce
👉 Britney Spears Suffered A Major Wardrobe Malfunction, Almost Exposed Her Breast While Partying