39 and Shirtless: Andrew Garfield is Not Making It Easy on the Ladies
Celebrities News●0 min read●
During his luxurious vacation in Positano, Italy, the "Amazing Spider-Man" took a swim in the Tyrrhenian Sea. He has been hosing down and splashing around in Italy for his summer vacation.
The 39-year-old actor was spotted on Amalfi Coast, a celeb-favorite destination on the coast of Positano, on Saturday. He was spotted showering off in black swimming trunks on a luxurious cruise after taking a swim in the Tyrrhenian Sea.
Andrew Garfield was also spotted in Italy during the month of May with Florence Pugh, his costar for the movie that is about to come, "We Live In Time," taking a stroll on the streets of Rome.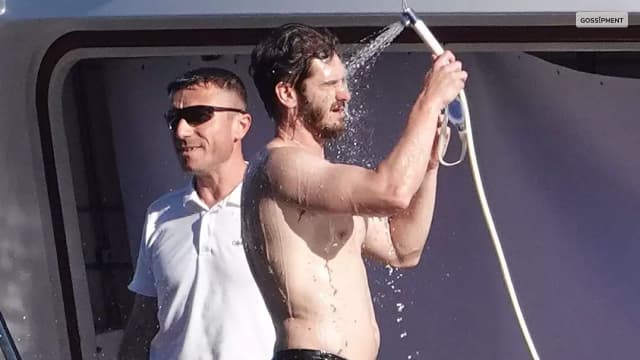 The actor from little women confirmed when she made an appearance on "The Tonight Show Starring Jimmy Fallon" that she and Andrew Garfield are coming together in the film in March after saying that they were coincidentally paired together at the Oscars 2023.
But Andrew Garfield is not the only one who loves a vacation in Positano, Sofia Vergara also append some quality time here when she came here to visit a town in Ravello and the island of Capri while she was on a birthday trip along with her friend. This was days before the announcement of her splitting from her husband was shared.
Trending on Gossipment:
👉 Meek Mill And Drake Reunite At His Concert Eight Years After Their Feud!
👉 The Mystery Behind The 'Olivia' Tattoo Harry Styles Shows Off On Yacht Trip
👉 Lenny Hochstein Reveals He Had 'anxiety' While Proposing To His Now-Fiancée Katharina Mazepa