Barbara Palvin And Dylan Sprouse Tied The Knot After Five Long Years Of Courtship
Celebrities News●0 min read●
After five years of courtship, one of the Sprouse twins got married to their long-term love in July 2023. It's not hard to guess who it is. It's Dylan Sprouse and Barbara Palvin. Victoria's Secret model Barbara Palvin and the star from 'The Suite Life Of Zack And Cody' tied the knot on July 15 in Hungary.
"(This past weekend) was supposed to be an intimate event, But we ended up having 115 guests because there are a lot of people we care about, and we wanted them all to be there," Barbara told Vogue Weddings. They had the ceremony at Barbara's parent's property, Harlekin Birtok.
They are planning to have the big ceremony during fall in California. They got engaged in September 2022 and kept it a secret for almost a year before sharing their big news with the world. This happened during their camping trip, but Barbara said she got hints before he popped the question.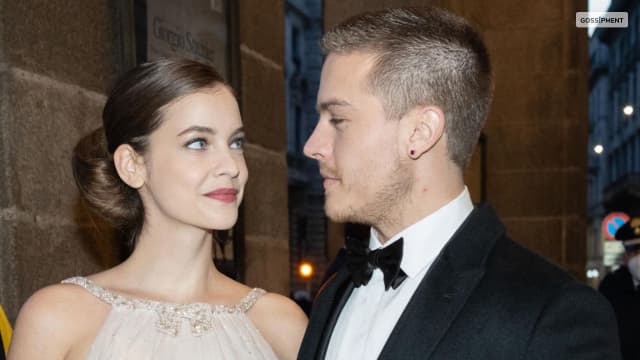 She said, "It was very romantic, and I was suspicious and thought he might pop the question because he packed a shirt that was too nice for camping." Dylan told Vogue, "We didn't have a planner, so Barbara and her sister planned most of it, and They told me my only job was to show up and say the right name."
For the wedding, she wore a timeless, classic, strapless custom-made design from Viviene Westwood, along with a 90s-inspired choker from Tiffany & Co., which complemented her dress perfectly.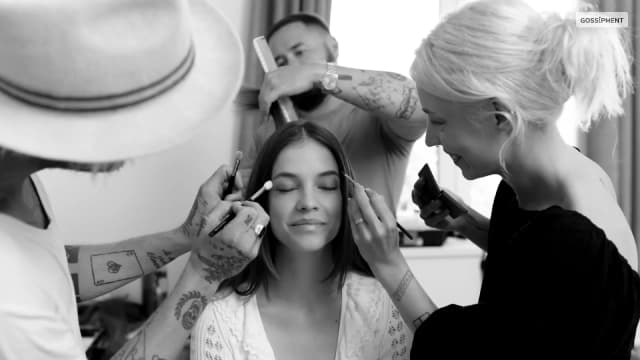 Barbara wanted to feel like a modern tie princess in her second dress. So, she chose a crisscross-backed short dress from the brand Philosophy di Lorenzo Serafini. She had planned all her dresses keeping in mind the shoes that she had planned to wear by Jimmy Choo.
She also mentioned to Vogue that "There is also a Hungarian tradition where you have to wear a red dress after midnight—it's called menyecske ruha, and There was no question—I had to wear a Hungarian designer for this one, so I chose Mero. They created the dress of my dreams. It was sexy and sweet but also comfortable—exactly what I wanted."
■ Sofía Vergara And Joe Manganiello's Divorce: Who's Getting What
■ It Seems Rocky Ahead For Prince Harry And Meghan Markle: Report
■ 'This Is Us' Isn't Making Mandy Moore Any Richer, The Residual Checks Show For It