Sofía Vergara And Joe Manganiello's Divorce: Who's Getting What
Celebrities News●0 min read●
The news of Sofia Vergara and Joe Manganiello's divorce has shocked many. A Hollywood star couple's marriage lasting 7 years is a lifetime when converted to laymen years. Their union may have lasted for more than 5 years, and their net worth is outrageous, to say the least, but it could not save the relationship. A-lister divorce attorney Frederic J. Siegel has commented on what could be expected next, saying the duo could, in all probability, have a clean financial break. 
Vergara married Joe in November 2015 and revealed that they were signing a pre-nuptial agreement that would define how the duo's finances and assets would be managed in case of a divorce.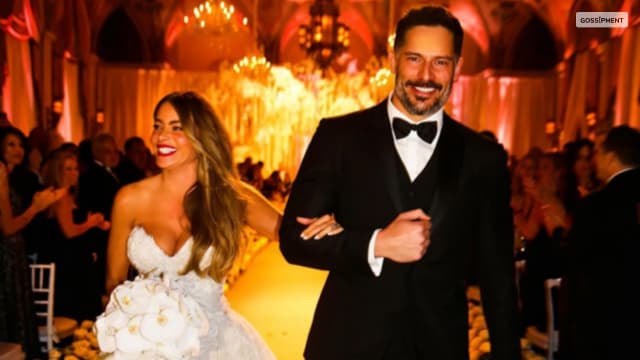 While speaking to Howard Stern, Vergara said, "He said, 'Do whatever you want. I'll sign whatever you want,'" talking about the prenup, that May. Siegel explains that the couple's marital contract "probably had what is called a walkaway."
"She keeps what she has and what she earns, and he keeps what he has and what he's earned," Siegel, the founding member of the family law firm Siegel, Colin & Kaufman, continued. "So with a prenup — and without kids [together] — it becomes a much simpler case."
Vergara has a son, Manolo, 31, with ex-husband Joe Gonzalez. When it comes to marital property, they moved into a home in May 2015 that Vergara bought for a reported $10.6 million. They resold it at a staggering $19.6 million after a complete renovation to include a chef's kitchen, pool with a spa, gym, and movie theatre. The home was purchased as a seven-bedroom, 11,000 sq. ft.Beverly Hills pad. 
The couple was also said to be building another bigger home in the same area, as a couple. This property, if not mentioned in the prenup, and is named to be a shared property, could cause trouble. Siegel told Page Six, "My belief is that they probably are at a more advanced stage [in their divorce] than people would think, because usually when people make the announcement like they made yesterday, they've already done some of the preliminary work." 
He further explained, "It doesn't look like it's messy — yet," he adds. "It's a good sign when people issue the kind of statement that they did, saying that they wanted to do this amicably, but it doesn't always work out that way."
"I think both [Vergara and Manganiello] recognize the fact that if it's a bad divorce, their careers can be put in jeopardy," he tells us. "It really doesn't serve anybody. They've got very nice careers. They don't want to be airing their dirty laundry in public," Siegel concluded. 
Have you read these?
👉 Bethenny Frankel And Jill Zarin Reunite Since Their Feud In 2010
👉 Unfollow! Dina Manzo Has Pressed The Button For Teresa Giudice And Luis Ruelas Amid A Possible Feud
👉 Ariana Grande Has 'No Tears Left To Cry' While Enjoying A Girls' Day Out With Cynthia Erivo, Amid Divorce News