Bijou Phillips has filed for divorce from Danny Masterson, her husband, after he was sentenced to 30 years in prison, confirmed by Page Six. according to the court documents, the actress filed to dissolve their marriage on Monday.
Philips confirmed that they had irreconcilable differences, and that is the actual reason behind their split. She is looking for spousal support and has requested that Masterson should not be given any financial support. The documents also said, "The full nature and extent of [Phillips'] separate property assets and obligations is currently undetermined."
The couple got married back in 2011 and has been married for almost 12 years They also share their 9-year-old daughter Fianna Francis. According to the documents on Page Six received, Philips has applied for taking physical and legal custody of their only child.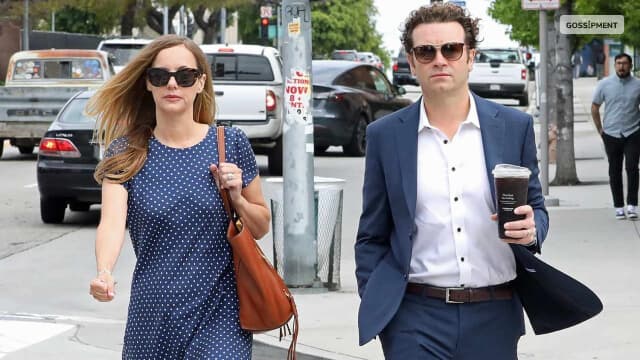 Her attorney told TMZ, "Ms. Phillips has decided to file for divorce from her husband during this unfortunate time. Her priority remains with her daughter." the news of the divorce came just after the sources confirmed that she had no plans for divorcing Masterson.
A source told People, "She has had a very difficult time since the conviction. She loves Danny and has no plans to file for divorce. She will be by his side for it all." On September 8, a source told the Daily Mail that "Danny is adamant he did nothing wrong, and Bijou believes him."
The former model even wrote a letter to the judge saying why Masterson should get a lenient sentence. She wrote, "We need him more than you can imagine. I know he has been convicted of serious crimes. But the man I married has only been an extraordinary husband to me and a devoted father to our daughter." Masterson was convicted with charges of raping two of the three women, who accused him of abusing them sexually. But Phillips was worried about how Masterson would stay inside prison and even thought that he might be killed. But Masterson is still sticking to the statement that he is not guilty of raping those women.
Additional Reading: