Craig Conover Thinks Radke, Hubbard's Split Would Make Sense When Summer House Releases
Celebrities News●0 min read●
Craig Conover said that the reason why Carl Radke called off the wedding engagement with Linsday Hubbard will become clear to the viewers once they watch the new season of "Summer House." he exclusively told Page Six that "I was very surprised" of their split.
He further added, "I at least thought they would get married and then whatever happened, happened, but also whenever everyone gets to see the season, it'll make a lot more sense."
The 'Southern Charm' star is dating Paige DeSorbo, who is a castmate with Radke and Hubbard; he said that he was with them for almost the whole summer in the Hamptons. He added, "For two months, we had all dealt with this. You know, it's not like they had a great summer and all of the sudden this happens."
He said that he had a few amazing conversations with Radke and Huddard in the last few months. He explained, "I just think, obviously, the end result without any context at all was going to be tough for people to wrap their heads around. I think it'll make more sense with more context, that's all."
He also shared how he got to know about the split of the couple, he said, "I was coming back from the US Open, and I got the text message and I was like, 'Oh my God!'" It was Page Six that obtained the news that the couple called off their engagement just three months before their marriage. And two weeks after the incident, People obtained the letter that Radke wrote for the wedding guests.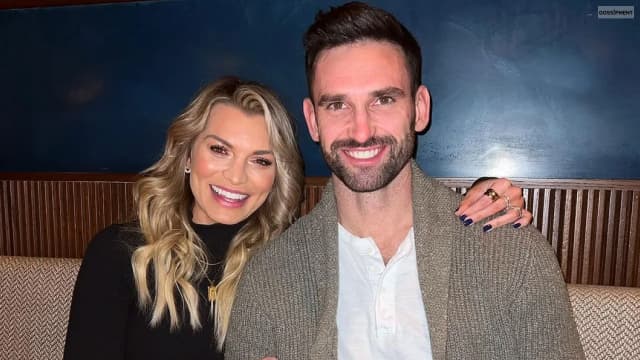 Radke informed his Split to wedding guests with a note
Radke wrote, "Words cannot possibly express how difficult the last two weeks have been for Lindsay and I. We are so incredibly sorry to all of our guests for the confusion and lack of communication. We were left trying to figure out how this all exactly happened before we could even have the opportunity to determine the path forward amongst ourselves."
It was back in January 2022 when Radke confirmed that they were back again and proposed Hubbard in front of the cameras in less than a year. Hubbard did not address their split in front of the media but has removed all their photos from Instagram.
Recommended Reading:
■ Justin And Hailey Bieber Celebrated Their Marriage Anniversary: Shared Cozy Posts On Instagram
■ Taylor Swift Has A Blank Space On Her Finger After Losing $12K Diamond Ring At The VMAs 2023