DaBaby Net Worth – How Rich Is The Rap Artist?
Celebrities●0 min read●
American Rapper DaBaby is a famous rapper with a long rap sheet; starting his career back in 2014, he quickly rose to fame faster than most rappers in the music industry. But along with an impressive music career, a life of crime and controversy is hanging over his head.
Ever since the pandemic, he grew to fame quite fast, even receiving a Grammy nomination in 2020. He even collaborated with other artists like Post Malone, Megan Thee Stallion, Jack Harlow, and Dua Lipa.
So let's get to know this controversial American rapper more in-depth, so let's scroll down and keep on reading.
Personal Biography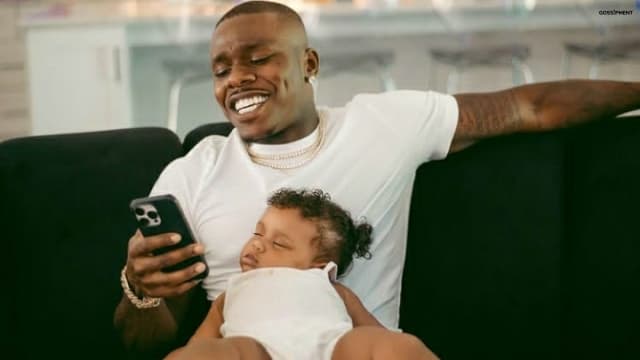 Before that, here are a few basic pieces of information that you should know about DaBaby, that will help us understand him properly.
| | |
| --- | --- |
| Real Name | Jonathan Lyndale Kirk |
| Nick Name | DaBaby, Baby Jesus |
| Age | December 22, 1991 (age 30) Cleveland, Ohio, U.S. |
| Citizenship | American |
| Occupation | Rapper |
| Years Active | 2014 – present |
| Children | 3 |
| Height | 1.72 m |
| DaBaby Net Worth | $5 million |
Early Life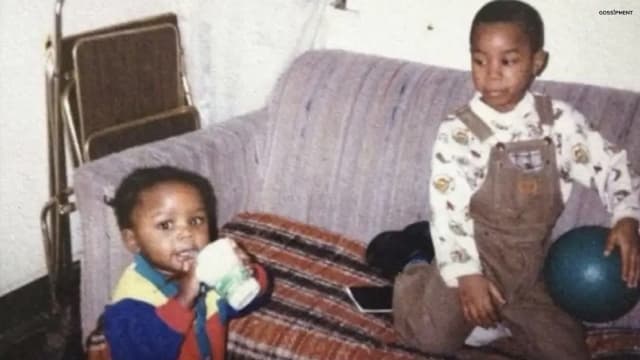 Not a lot is known about DaBaby's childhood, properly preferring to keep them private. All that is known about him is that he was born in Cleveland, Ohio, from where they moved to Charlotte, North Carolina.
That is where he grew up with his two elder brothers and finally graduated high school in 2010 from Vance High School, which is now known as Julius L. Chambers High School.
DaBaby's interest in hip hop and rap music grew while he grew up listening to popular rappers like Lil Wayne, 50 Cent, and Eminem.
Read more: Top 20 Richest Rappers In the World
Career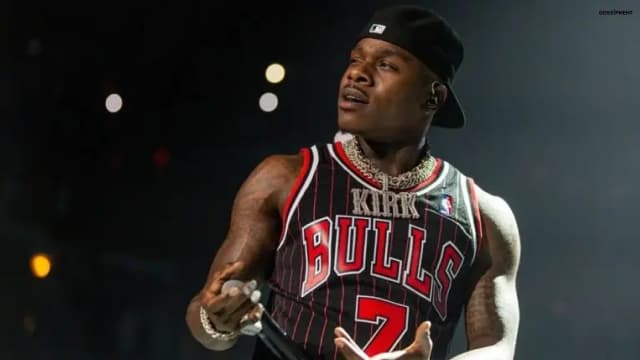 From 2014 to 2018, DaBaby's rap career began when he started to release mixtapes and released a series of these mixtapes during this period. A few of his mixtapes that he released this time were, Nonfiction, God's Work, Baby Talk, Billion Dollar Baby, and also Back on My Baby Talk Shit.
At this time of his career, he went by the name Baby Jesus but feared that the name might become a distraction; he eventually changed the name to DaBaby. He got his first break when he signed with South Coast Music Group Label, a radio promoter.
The president of the label Arnold Taylor is also responsible for the careers of other famous rappers like Yo Gotti and Future. With the label, he released a mixtape called Blank Blank; later, in 2018, with Taylor's help, he signed a deal with the popular Interscope Records.
In 2019, DaBaby launched Billion Dollar Baby Entertainment, his own imprint. The same year he debuted his first studio album, Baby on Baby; on the album, he had features like Rich Homie Quan, Offset, and Rich the Kid, along with Stunna 4 Vegas.
The single Suge in the album charted on the Billboard Hot 100. And the album debuted on 25th on Billboard 200. Throughout 2019, he went on to collab with artists like Quality Control's Bay and Megan Thee Stallion's Cash Shit. He was also on Dreamville's album Revenge of the Dreamers III, in the song Under the Sun.
In 2019, during August, DaBaby launched his second studio album called Kirk, named after his original name. The album debuted atop the Billboard 200. And the single Intro ranked 13 on US Billboard Hot 100.
Around the same time, he collabed with other artists like Post Malone's Enemies, Lizzo's Truth Hurts, YG's Stop Snitchin, and Lil Nas X's Panini.
In the 2020 Grammy Awards, his song Suge received two nominations for best rap performance and best rap song. During the pandemic in April of 2020, he announced on Twitter that he would be dropping his third studio album, Blame It on Baby.
The album got positive reviews and debuted, topping the charts of Billboard 200; the album had his most popular song, Rockstar, featured by Roddy Ricci. DaBaby net worth at the time grew by a lot since dropping his third album.
Ever since then, he has featured in various songs such as collaborations, like Jack Harlow's What's Poppin', Pop Smoke's For the Night, and Dua Lipa's Levitating. In 2021, DaBaby dropped a few singles like Masterpiece, Ball If I Want To, and also Red Light Green Light.
Read more: Snoop Dogg Net Worth, Wiki, Age, Height, Wife, Family, Bio
Controversies & Legal Trouble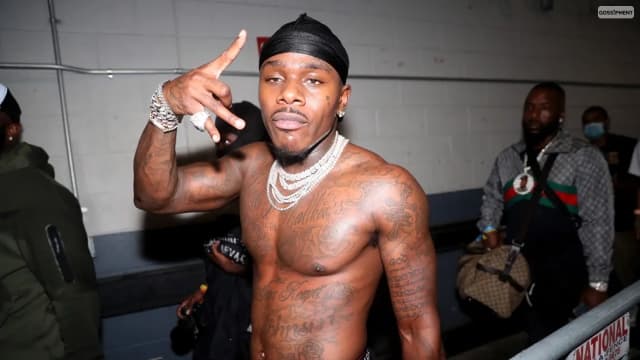 DaBaby's life is full of controversies and legal problems, and court cases. Like back in 2018, he was charged with shooting a 19year old man, where the man died later. In his defense, he said that he acted in self-defense.
Although the murder charge was dropped, he was still charged with "carrying a concealed weapon, a misdemeanor," for which he pleaded guilty.
Rolling Stone, in 2022, released surveillance footage of the incident showing DaBaby shooting a person who trespassed at his home. Nothing ever happened to that incident, and no one was even charged.
Creating yet another controversy, DaBaby, in 2021, was accused of saying homophobic remarks at one of his concerts at the Rolling Loud Festival. He said,
"If you didn't show up today with HIV/AIDS, or any of them deadly sexually transmitted diseases that'll make you die in two or three weeks, then put a cellphone light in the air. Ladies, if your pussy smell like water, put a cellpone light in the air. Fellas, if you ain't sucking dick in the parking lot, out a cellphone light in the air."
Commenting on this controversy, DaBaby said,
"What me and my fans do at a live show, it don't concern you niggas on the internet, or you bitter bitches on the internet."
But due to this controversy, his shows were getting canceled, like Lollapalooza, Governors Ball Music, Parklife Festival, Music Midtown, and also iHeartRadio Music Festival.
Read more: These 12 Girls Are The National Crush Of India
Wrapping Up!
Now that we know who DaBaby is and how much is DaBaby net worth which is about $5 million as of 2022. Although he is becoming a big artist, the controversies that surround him are not at all helping his career.
But like any other artist surrounded by controversy, you can escape it by admitting your faults and mistakes on a public platform. So if you liked this article, then give us a like and comment down below.
Read Also: