Danielle Macdonald's Journey to Becoming a Leading Lady
Hollywood●0 min read●
Hailing from an Australian background, Danielle Macdonald has gained much popularity among her fans. From her role in the movie Patti Cake$ as Patricia Dombrowski or "Patti," she made quite a buzz in the entertainment industry.
Among her popular roles is Willowean Dickson in the drama film Dumplin,' Olympia in Bird Box, and Julie in the Skin. Before gaining recognition as an actress, Macdonald took classes in performing arts when she was in the 8th grade.
She is of Scottish as well as Italian heritage and was born in 1991 in Sydney. In this article, we are going to discover some unknown facts about the leading lady. So, make sure you keep reading until the very end.
A Look At Her Personal Life
As intriguing as her movie career is, the macdonald girl has an interesting personal life too. Her mother belonged to the Italian heritage, and that's how she got it. She is 32 years old as of 2023. Fans love to know every little detail about her. May 19, 1991, is her birthday, and her zodiac sign is Taurus.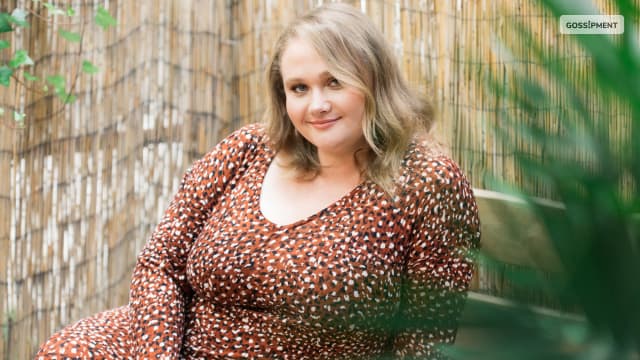 Danielle says she had a personal encounter with the catastrophic Australian bushfire, which took place in the summer of 2019. It ended up burning down her cousin's abode. During her stay in Bateman's Bay, NSW, with her family during Christmas, the leading actress had to flee in a car in order to keep themselves safe from fire. She says that the journey to her house usually took three hours, which got extended to 13 hours that day owing to the fire-ravaged areas.
Currently, Danielle Macdonald is residing with her roommates. Since she prioritizes animal welfare over everything else, the actress has turned to a rescue pets menagerie located in Los Angeles. For five straight years, she practiced pescetarianism. At the onset of 2020, she chose to convert entirely to veganism.
What Made Macdonald A Popular Name Everywhere?
Daniel moved at 18 years to Los Angeles, where she wanted to build a career in acting. She was initially cast in Huge, the drama series sponsored by ABC, for playing Becca Huffstatter. But she couldn't fill the role because of the delay in her visa arrival. The East happens to be Macdonald's first feature movie that got premiered at the Sundance Film Festival (2023).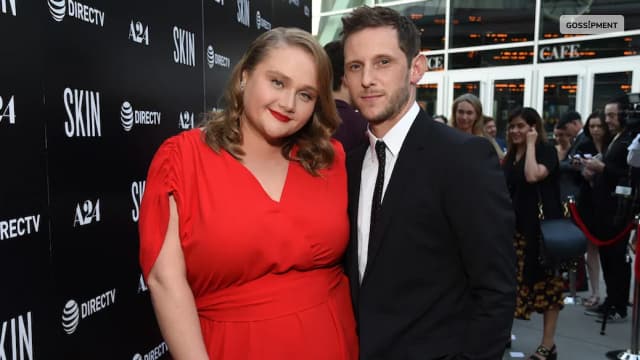 Her starring role in Every Secret Thing as Alice Manning is worth mentioning here, which also starred Dakota Fanning, Elizabeth Banks, and Diane Lane. Her cameo as a supporting actress in the movie Trust Me has also gained quite popularity. This indicates that there are very few who have never seen danielle macdonald movies and tv shows.
2016 was the year for Daniel as she signed Patti Cake$ for playing the role of New Jersey's aspiring rapper. After its premiere, Macdonald's became the favorite name for movie fans. It was also the first time in 6 years that she signed her initial Hollywood agent. Fans are in awe of Danielle Macdonald as she didn't have an easy-going life. It took her some share of struggle to reach where she is today.
How Successfully Does Daniel Macdonald Consider Her Career?
Daniel says, unlike other people having a favorite movie of all time, she never had something to relate to. So, she had to do all this work herself. She says she has garnered a bunch of experiences from the people she met at the onset of her career. It is the people and their experiences that keep her going and encourage her to do what she loves the most.
Says she has a freelance life……
No actor could ever deny what Daniel said about this part of her life. The leading lady is of the opinion that the whole Internet is surfacing with questions like danielle macdonald wedding, danielle macdonald current date, and what not. However, she feels that her life is a freelance forever. It's like you have 10 projects today and then nothing at all and again 10 other things.
The wide variety of genres she works in simply "draws" her towards acting. If she is to be believed, the roles that are never done by her before really appeal to the actress. There are films done by her which are not only difficult to talk about but also to store in the headspace for some time. There are movies Danielle Macdonald would like to do that will help the audience escape their real life for just a few hours.
There are roles that inspire her to do her best!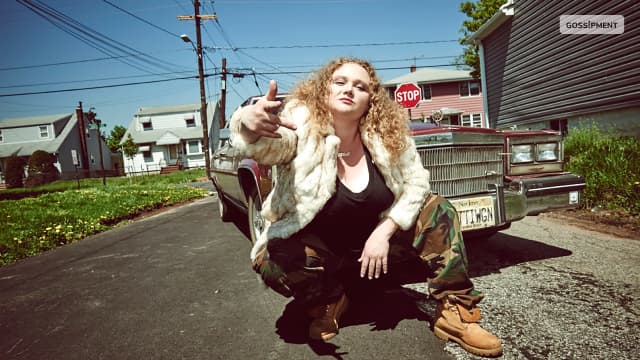 The Dumplin actress says that her roles help her to identify and boost her confidence, and that really pushes her to do her best. However, her role as "Patti" in Patti Cake$ truly means a lot to her since it was her first lead, and she was all over the scene. Macdonald herself saw every part of the movie, made and edited in front of her. Although she learned tremendously in every movie, this particular role was an enormous learning curve for her.
She says that in shaping her confidence, acting has a bigger role to play. There are challenges for her, and coming out of them successfully is a big achievement for Macdonald.
How bothered is she about trolls and hate that surface online?
Daniel happens to spend a significant amount of time online, posting pictures and sharing updates about her life for her fans. A lot of times, she views questions like "danielle macdonald weight loss," etc, surfacing on the Internet. Well, the good news is she is hardly bothered about what goes on in the "outer" world. It is her flourishing acting career that keeps her decked up with multiple projects for the following days.
Daniel Macdonald's Filmography: An Overview!
We have already discussed how Daniel Macdonald is best known for her role in Dumplin' and Patti Cake$. But of course, those aren't her only works. Macdonald's filmography is so much more than just two films. 
So, without wasting time, let's check out Macdonald's work for the big screen as well as the small screens and streaming platforms.
■ 2009: The Middle (1 Episode),
■ 2010: Pretty Little Liars (1 Episode),
■ 2011: The Thief 
■ 2011: 2 Broke Girls (1 Episode),
■ 2013: Trust Me,
■ 2013: The East,
■ 2014: The Valley,
■ 2014: Every Secret Thing,
■ 2016: Easy,
■ 2017: Patti Cake$,
■ 2017: Lady Bird,
■ 2017: The Rachels,
■ 2018 & 2019: Skin,
■ 2018: Dumplin',
■ 2018: Bird Box,
■ 2019: Extracurricular Activities,
■ 2019: Paradise Hills,
■ 2019: Unbelievable,
■ 2020: I Am Woman,
■ 2021: Falling for Figaro,
■ 2021: French Exit,
■ 2022: The Tourist (6 Episodes), and
■ 2023: Poker Face (1 Episode).
■ Coming Soon: Gay Kid and Fat Chick, and
■ Coming Soon: White Girl Problems.
Bonus Section: Our Favorite Dialogues By Danielle Macdonald!
Welcome to Gossipment's bonus section on Danielle Macdonald. Today, we have some of the internet's (and ours) favorite dialogues by the woman of the hour – Danielle Macdonald! 
"You can drive your own self crazy. You don't have to be in a bad situation or be bullied every day to feel this way. I was constantly judging myself. That's really the thing that gets you."
"I remember loving 'Hairspray.' I was obsessed with it, and I didn't realize why. I felt so connected to it at the time because there wasn't any other kind of representation. So when it happens, you think, 'wow, I really connect with this movie. Why is that? Maybe it's because there's a girl like me up there on the screen.'"
"I think, in Australia, it's kind of a crazy thing to say, 'I want to be an actor.' People look at you weirdly. And when I said I was moving to L.A., I remember people saying, 'No, you shouldn't. You'll just come back disappointed.'"
"I'm very lucky with my family. They've always been very encouraging, and they never thought that anything would hold me back. I'm very fortunate to have had that."
"I'm a realist – yes, I know: darn, I'm unlikely to have a love scene with Chris Hemsworth anytime soon, if ever. But I also believe that persistence and hard work pay off."
"The big message is, you're the star in your own life. You don't have to change; you are who you are. Go and do what you want to do."
"I always like auditioning because it's like, 'Oh, my God, I have an audition – yay!' It means an opportunity for work, which is great. But it's scary as well because you put so much pressure on yourself."
Summing It Up
Success does not come easy, certainly not for this actress. With a number of movies that did both good and bad at the theatres, Danielle Macdonald has set her footmark in the industry. Today, she has a net worth of about $3.2 million (as of 2023) and sets inspiration for other aspiring actors.
So, this was all about the Patti Cake$ actress. Hopefully, this article brought back a lot of answers to your questions and touched on the facts about Danielle that usually goes unnoticed. Use the comment section below and share your opinions on it.
Recommended Reading:
■ The Best Horror Movies On Netflix To Stream Right Now
■ 9xflix Movies 2023: Download HD Hollywood And Bollywood Movies