Deadpool 3: Major Reunions To Be Expected, Including Dafne Keen, Who Was In Talks To Reprise Role Before Strikes
Movie News●0 min read●
Deadpool 3 could feature Dafne Keen's laura/x-23 alongside Hugh Jackman's Logan/Wolverine. Or so rumor has it.
Canwegetsometoast, a reliable scooper, posted on Twitter (now X) that before the strikes in Hollywood, Marvel Studios was in negotiations with keen on returning as an adult x-23 in the upcoming mcu feature. According to the tweet, Marvel "anticipated the strikes and are hoping schedules line up" once a new deal can be made between the AMPTP and both SAG-AFTRA and the WGA.
Although it is advised that Marvel fans need not expect a big role for Keen, "It's not a significant role, expect it more to be a cameo."
Keen is the latest X-Men character to join the list of cameos in Deadpool 3. The movie is seemingly set to send Ryan Reynolds' Merc with a Mouth and Jackman's Wolverine on a road trip across teh Marvel Universe. Some of the other characters reportedly returning in the highly anticipated sequel include X-Men Origins Wolverine star Liev Schreiber as Sabretooth, Patrick Stewart as Professor X, and Ian McKellen as Magneto.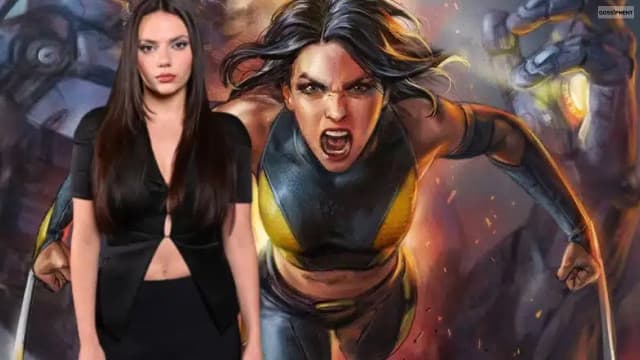 The cameos are not limited to X-Men characters either, as Jennifer Garner is set to reprise her Marvel role as Elektra. She helmed the character in 20th-century Fox films Daredevil and Elektra.
Deadpool 3 will also likely bring back many of the supporting cast from The Merc with a Mouth's first two films, like Morena Baccarin, Leslie Uggams, Karan Soni, Brianna Hildebrand, Shioli Kutsuna, Stefan Kapičić, and Rob Delaney.
With Shawn Levy directing the feature, Deadpool 3 is slated to hit the theatres on May 3, 2024.
TRENDING STORIES:
■ NSYNC Reunited On The VMA Stage, And Taylor Swift Fangirled Out On Them
■ Taylor Swift Has A Blank Space On Her Finger After Losing $12K Diamond Ring At The VMAs 2023