Meet Gavin Casalegno, Fan Favorite On The Summer I Turned Pretty: Attention Team Jeremiah!
Celebrities●0 min read●
The Summer I Turned Pretty and To All The Boys book trilogy has already made American author Jenny Han a celebrity overnight. First, To All The Boys was made into three successful films featuring Lana Condor and Noah Centineo.
Last year, Han's other trilogy also made it to the big screen when it was made into a successful show on Prime Video featuring Lola Tung, Christopher Briney, and Gavin Casalegno. The second season of The Summer I Turned Pretty recently aired on Prime, and fans already can't wait for the final season to drop on their screens.
Just like Centino and Condor became overnight stars after the first To All The Boys movie aired on Netflix, Tung, Briney, and Casalegno are the celebrities of the moment – and while the world can't stop talking about Tung and Briney's incomplete romance, we forgot about the happiness of Jeremiah Fisher, played by a talented Gavin Casalegno.
Today is going to be all about Jeremiah – stay tuned to find out about fan-favorite Casalegno of The Summer I Turned Pretty fame!
Meet Gavin Casalegno, Fan Fav On The Summer I Turned Pretty: Here's What You DON'T Know About Casalegno!
Belly might be feeling conflicted about her feelings for the Fisher brothers. But the second season of the show has established a clear fan favorite. There's no denying that Jeremiah Fisher, A.K.A Gavin Casalegno, has stolen our hearts with that playful smile and striking blue eyes.
Here's what we know about this heartthrob!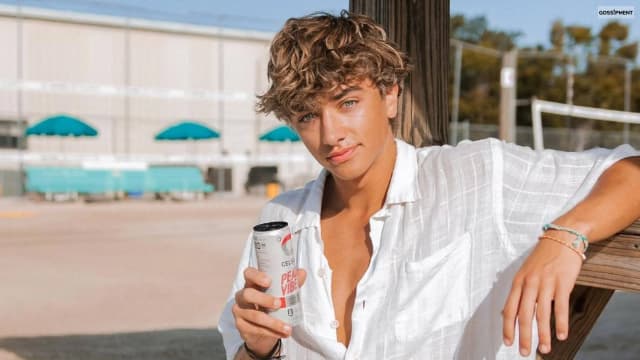 Gavin Casalegno In Real Life: Birthdays And All That Shizz!
So, how old is Gavin Casalegno?
Born on 2nd September 1999, Gavin Casalegno is currently 23 years old, and his sun sign is Virgo. Obviously, Casalegno is an American citizen – he is based in the United States. Originally born and raised in Lewisville, Texas, Gavin has an Italian ancestry.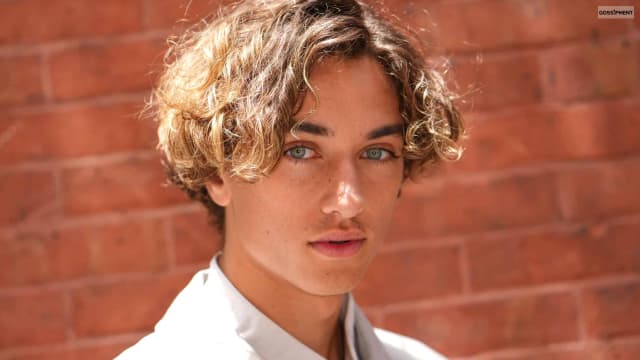 In 2013, he tweeted, "Researching my ancestors! From #Primeglio #Italy between #Turin and #Milan So cool! Can't wait to visit someday!" Also, he happens to be the oldest of the three Casalegno siblings.
Now, Gavin is hot – and naturally, you would want to know about his height because that's the only thing we ask about all hot men. (Yes, judge us for being so general, but you know what you want to know!) You will be happy to know that Gavin is 6 feet tall, which makes his actual height to be 1.83 meters – and that's pretty cool!
Real To Reel: Gavin Casalegno's Other Acting Projects
So, you do have a fair idea and plenty of information on topics such as Gavin Casalegno age and Gavin Casalegno height. But what about Gavin Casalegno movie and TV shows? Yep, that is precisely the focus of this section!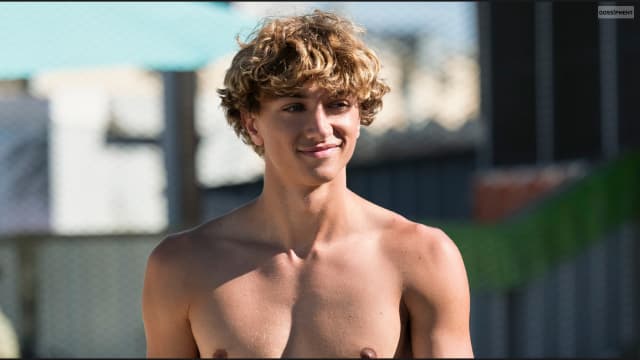 Did you know that Gavin Casalegno was only four when he booked his very first modeling gig and that too for one of the largest retailers in America, JC Penney?
In 2022, the model and actor spoke to The Daily Front Row, "I always grew up going to church, and a youth pastor told my mum that I had a lot of energy and I should try modeling." Since then, Casalegno has appeared in multiple brand commercials – like for Sony and Papa John's, with Casalegno's mother becoming his 'momager.'
While Casalegno is most popularly known for his playful portrayal of Jeremiah Fisher in The Summer I Turned Pretty, he has been a part of showbiz since he was only twelve.
The 23-year-old actor relocated to LA to seek out acting and modeling opportunities. He was only eleven years old when he made his acting debut in 2011 for a movie called Hear Me Out. He went on to take up different roles, including the role of young Damon Salvatore in 2015 on CW's popular TV show Vampire Diaries and the role of young Shem in 2014 on Noah.
Gavin has also appeared in the show called Walker and other films like Nine Seconds and The Unhealer.
The Gavin Casalegno Jeremiah Fisher Connect: Relatable Much?
The Gavin Casalegno Jeremiah Fisher connection is an interesting one.
Casalegno has talked about his connection to the character of Jeremiah multiple times – how it was pretty easy to jump into the role of the young Fisher brother.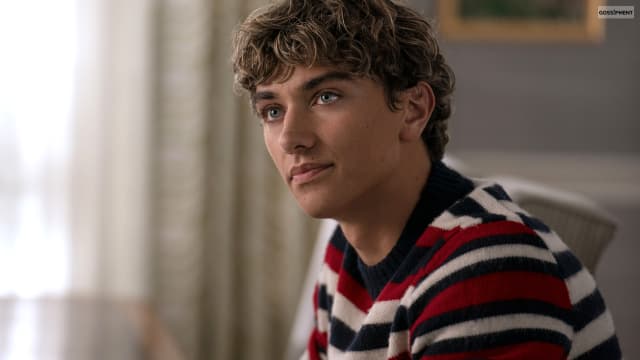 The actor spoke to The Daily Front Row, "It's crazy! I feel like Jenny wrote this character for me. I'm a golden retriever, happy-go-lucky kind of guy. Not only did I get to play that on screen, but I also got to explore the deeper depths of this character. As I'm discovering who Jeremiah is, I'm also discovering a little of who I am in the process. I feel like this character could not be written more for me."
However, there are two major differences between Jeremiah and Gavin. Casalegno is a believer in faith and a devout Christian. He often posts about reading his Bible or listening to worship music. Interestingly, he did play the role of an angel in I Am Gabriel, a 2012 Christian movie.
Casalegno In Love:
So the question you have been waiting to ask is Gavin Casalegno single?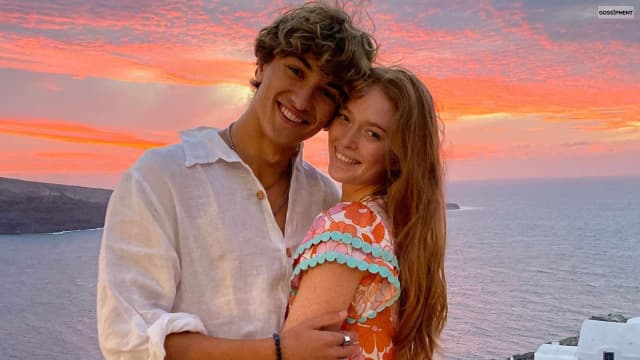 Currently, Casalegno is not really seeing someone, though he has been dating Larsen Thompson since 2015. Of course, the exact date is unknown, but photos with Thompson are available on Casalegno's Instagram as early as 2016.
The couple has always been open about their relationship – social media was enough to answer our Gavin Casalegno girlfriend-related doubts. But as time passed, during the end of 2021 and the beginning of 2022, it seemed like the love birds realized it was not working out anymore.
While Thompson removed all photos of her relationship with Casalegno, the Summer I Turned Pretty actor hasn't gotten rid of those photos from his Instagram. In fact, Gavin Casalegno differs in his approach to dating from the character of Jeremiah.
While Jeremiah is a bit of a playboy until he falls for Belly and is definitely very playful, Casalegno takes a very intentional approach to dating and relationships. He even told Cosmopolitan in an interview that he goes into a relationship with the sole intention of marriage.
Gavin Casalegno Is Too Hot To Handle: And We Can't Keep Calm!
No, you certainly don't have to google 'Gavin Casalegno the summer I turned pretty' to find out more about this dreamboat! Casalegno is on the rise with his breakout performance, and we can certainly expect to see more of him not just on OTT screens but also on the big screen!
So, tell us, what are your thoughts on Casalegno? Feel free to share your thoughts about the dreamy Casalegno in the comments below.
Recommended Reading:
■ Are Carrie And Aidan End Game In And Just Like That?
■ Meet The The Summer I Turned Pretty Cast: To Lives Beyond Cousins Beach