Christopher Briney Of The Summer I Turned Pretty Fame Is Hot-As-Hell: Here's What You Need To Know About Him
Web Series●0 min read●
If you have recently watched the last episode of The Summer I Turned Pretty Season 2, then you must also be feeling bad for poor Christopher Briney. After portraying the moody Conrad for two seasons, Briney is gradually making a name for himself as an actor in demand.
Staunch Team Conrad supporters are heartbroken – after all, Belly and Conrad were meant to be. Then what is Belly even doing with Jeremiah?
Season 2 of the popular Prime Video show saw a brooding Conrad returning to Cousins Beach, but this time under very different kind of circumstances – his mother has just passed away, he and Belly have broken up, and Aunt Julia is about to sell their beloved summer house.
Spanning eight dramatic episodes, the second season of this much-loved show saw all the kids coming together to save Susannah's summer house. After saving the house and passing his Bio final for transferring from Brown to Stanford, a happy (finally!) Conrad was ready to talk to Belly for another chance – only to come across Belly and Jeremiah making out against his car.
And that was it for Team Conrad, especially when Belly ended the season with Jeremiah while a heartbroken Conrad made his way to Cousins alone.
But enough of Conrad and the show, what about Briney in real life? Stay tuned to find out more about the hot-as-hell Christopher Briney.
Christopher Briney Of The Summer I Turned Pretty Fame Is Hot-As-Hell: Here's What You Need To Know About Him!
Before you start lusting over this too-hot-to-be-true man, let's start with a basic question – how old is Christopher Briney? Born in 1998, Christopher Briney is currently 25 years old. The actor celebrates his birthday every year on the 24th of March – his sun sign is Aries. While digging for information on this hottie, we realized this guy was perfectly transparent.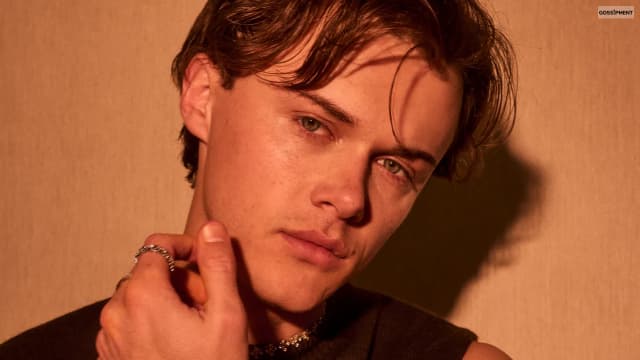 Finding out about his age, his height, or even his girlfriend was no big deal! In fact, we found out everything we were looking for – we just had to go through Briney's past interviews, Instagram account, and pap photos. So, without wasting time, here we go!
Where Are You From, Briney? How Tall Are You?
Yes, where are you from, Briney? How tall are you, Briney? Obviously, Christopher Briney is American. Born and raised in Hartford, Connecticut, Briney lives in New York City currently and travels for acting around the country.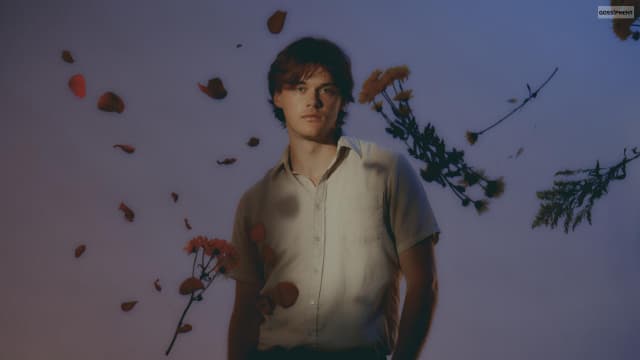 When we first saw him in Season 1 of the show, we were all on Google looking up 'Christopher Briney height,' and it was too soon to find out. But it's been over a year since Season 1 premiered and a whole week since Season 2 premiered on Prime Video – it's not too soon anymore.
And we have an answer – Briney is 6 feet and 1 inch tall, which makes his height 1.85 meters.
Where Did Briney Go To School? What Other Projects He Acted In?
So, now you have a fair idea on topics like Christopher Briney age or height – but where did this mystery man go to school? What about any other Christopher Briney movies and TV shows apart from The Summer I Turned Pretty?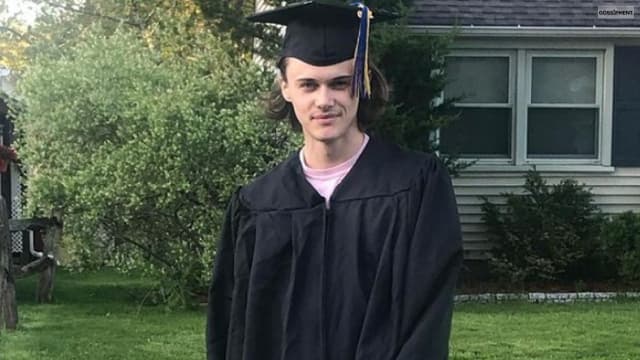 Briney studies acting for commercials, television, films, and voice over at Pace University, a State University of New York City. While he was studying acting, Briney also starred in and directed multiple short films. At the same time, he had also joined the men's Baseball League in New York as a pitcher and also worked at T.J. Byrnes, an Irish pub.
In spite of having a very familiar face, Briney acted only in short films before becoming a part of The Summer I Turned Pretty cast. His acting credits include Under the Covers, Closet Monster, Reasons to Be Pretty, and Want This. Briney has also directed multiple short films.
Fans will get to see Briney alongside Barbara Sukowa and Ben Kingsley in Dali-Land. Sadly, the biopic on Salvador Dali starring Ezra Miller might not come out considering all the serious allegations that Ezra is currently facing.
Friendships In Reel And Real Life:
Christopher Briney is very good friends with his on-screen brother Jeremiah, A.K.A Gavin Casalegno. And not just Gavin, Christopher is also pretty close with his other co-stars like Sean Kaufman and David Ianco.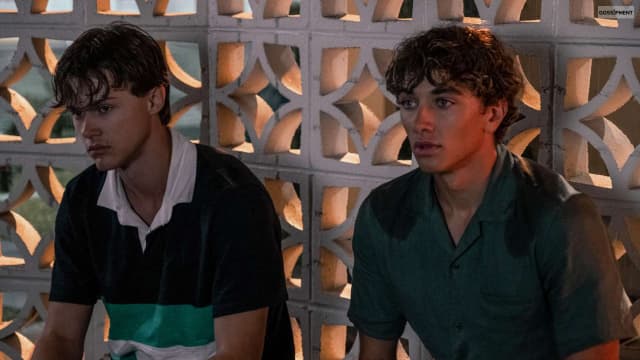 Speaking on the matter with Seventeen, Briney said, "Immediately, I just clicked with all of them – with Sean, with Gavin, with David, with Lola, with everybody. It was an immediate sort of friendship that you don't always feel. I talk to Sean probably everyday and I talk to Gavin as much as I can."
And that's not all!
In spite of playing love interest on screen so well, unfortunately, Christopher Briney is not dating Lola Tung. However, the two are pretty great friends in real life and often make appearances on each other's Instagram pages. Tung is even said to be friends with Isabel Machado, Briney's girlfriend in real life.
Briney In Love:
Unlike Conrad, Christopher's love life is anything but messy – you just have to type 'Christopher Briney girlfriend' on Google and wait for the cutesy images to crop up!
Christopher Briney has been dating Isabel Machado for two years now. On 23rd June 2022, Briney took to his Instagram and posted a photo of the pair together with the caption – "a whole year!? I could never want anything else."
The lovebirds have actually known each other for a long time now. They have been friends since college, and you can even spot Isabel on old Instagram photos of Chris up until 2018, which is a fairly long time.
Typically, the couple keeps their lovey-dovey relationship out of the spotlight, but when PEOPLE asked Briney what actually makes him feel confident, he could not help but talk about his girlfriend – awwhhh! Briney said, "When my girlfriend tells me I'm pretty, I feel pretty."
During this interview, Briney also shared some crazy style advice that his girlfriend had given him, "The biggest thing [she has told me] is just wear something that you think is cool. Not something that you think someone else thinks is cool. It's hard to do that, easier said than done."
Isabel has been spotted accompanying Christopher to some events red-carpet events, including a Ralph Lauren event in New York this July and, obviously, the premiere of The Summer I Turned Pretty last year.
Christopher Briney Is Hot, Happening, And On-The-Rise!
This year has been a good one for Christopher Briney and the rest of The Summer I Turned Pretty cast. And we have been fangirling over Briney like anything – come on, it was about that time!
So tell us what are your thoughts on Briney? Feel free to share your thoughts and opinions about Christopher Briney in the comments below.