Meet The The Summer I Turned Pretty Cast: To Lives Beyond Cousins Beach
Web Series●0 min read●
The Summer I Turned Pretty season 2 is finally over for the year as Steven, Belly, Jeremiah, and Conrad bid adieu to another summer at Cousins Beach, promising to unite on the 4th of July, Susannah's favorite vacation.
The young adult drama based on the book trilogy of Jenny Han follows Isabella Conklin on her summer vacations that she usually spends with her family and friends on Cousins Beach. But the previous summer, things were different for Belly when she found herself trapped in a love triangle with the two Fisher brothers.
The story moves from here, and two seasons have now dropped on Prime Video since 2022 – while we are awaiting The Summer I Turned Pretty season 3, we couldn't help but wonder who all will be returning from the cast of the show.
Stay tuned to find out more.
Meet The The Summer I Turned Pretty Cast: To Lives Beyond Cousins Beach
If you have been looking up The Summer I Turned Pretty movie cast online, then you have arrived at the right destination! The Summer I Turned Pretty Season 2 just finished airing on Prime Video. While Team Conrad is crying in the bedroom, Team Jeremiah is overjoyed with happiness.
But what about the cast in real life – what do you know about them? So without wasting time, scroll down to read about the cast of The Summer I Turned Pretty!
1. Lola Tung A.K.A Isabel "Belly" Conklin:
The cast of The Summer I Turned Pretty is absolutely incomplete without 20-year-old Lola Tung. She plays the teenage protagonist, Isabel Conklin or Belly, on the show. Belly is the central protagonist who is navigating relationships, friendships, and more during her annual summer vacations to Cousins Beach with the Fisher family.
Since IRL, Tung is only a few years older than Belly, in June 2022, she told PEOPLE about how she often taps into her own experiences while she is shooting.
She said, "This was the summer that she was really discovering who she was and who she wanted to be and creating her own path and finding her independence. And I related to that a lot. I'm in that period of my life where I'm figuring things out and I'm sort of coming into my own as well, so getting to do that in her shoes has been really cool."
About Lola Tung:
Born and brought up in New York, Tung graduated in 2020 from LaGuardia High School of Music & Art and Performing Arts. In early 2021, when Tung submitted her audition tape for the show. She was a freshman at Carnegie Mellon University School of Drama.
While making her debut as an actor, Tung bagged a breakout role as Belly, caught in the middle of a tumultuous love triangle between two brothers. As for Tung's personal take on the debate over who is perfect for Belly, she said that she is on Team Belly.
The actress also talked about working hard on developing the relationships of different characters for the show.
Tung said, "I root for what she wants and what makes her happy. I put a lot of weight on all of the one-on-one scenes with the boys because those relationships are so important in the story and to Belly — her relationships with Conrad and Jeremiah and Cam."
2. Christopher Briney A.K.A Conrad Fisher:
The Summer I Turned Pretty cast certainly has more than one hottie – and the 25-year-old Christopher Briney is one of our favorite hotties. Briney plays the broody, moody, and hot-as-hell Conrad Fisher, the eldest son of Susannah and Belly's childhood crush.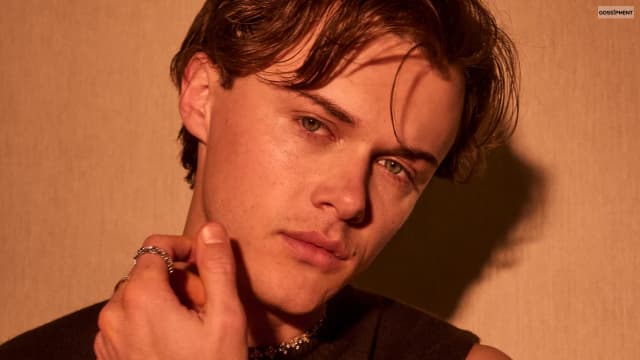 In June 2022, Briney spoke to POPSUGAR about how he did not like the character initially, especially if you think about how distant Conrad was acting in the first season. He said, "When I first read the book, and when the script started coming in, I was like, 'This dude kind of sucks.' He's really rude, and he's not telling people how he feels, and that's why he's in all this trouble."
But with time, Briney delved deeper into Cornad's character, trying to understand the character better. The actor later explained, "He's just young and… just trying to keep it together for the people he loves. Yes, he owes an apology to some people in the world, but he's 17. He can make mistakes. He's going to continue to make mistakes, and he's just hurt."
About Christopher Briney:
Born and brought up in Connecticut, Christopher Briney moved to New York City to study acting for commercials, voice over, television, and films at Pace University.
Briney has also appeared in the movie, Daliland. Plus, in Mean Girls: The Musical by Paramount Pictures, Briney will play the character of Aaron Samuels. In his personal life, since 2021, Briney has been dating Isabel Machado, his current girlfriend.
3. Gavin Casalegno A.K.A Jeremiah Fisher:
The Summer I Turned Pretty cast is incomplete without the charming Jeremiah Fisher, younger brother to Conrad and Belly's other crush. 23-year-old Gavin Casalegno plays Jeremiah Fisher, who also happens to be Belly's current boyfriend.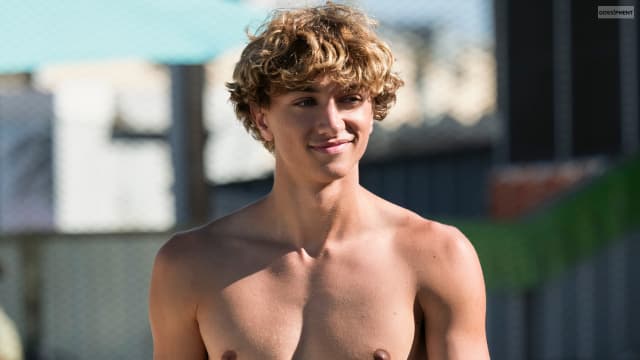 This might not be Casalegno's first acting stint, but it is definitely his breakout role. Casalegno actually could not believe how much he could connect to Jeremiah's character.
In June 2022, he told POPSUGAR, "I actually told Jenny this the first time [I met] her. I was like, 'Did you talk to my mom or something? How? Did you read my diary? What's going on?' I was like, you know, this character is so similar to who I am, it would be a shame if I didn't do it."
For the similarities between Jeremiah's character and Casalegno, the actor said, "Just Jeremiah's happy-go-lucky attitude, his wanting to be the life of the party, that golden retriever kind of feel, but also deep down that insecure and maybe lacking confidence Jeremiah that you don't get to see very often. And I think he carries a lot more weight on his shoulders than is shown."
About Gavin Casalegno:
Gavin Casalegno began his acting career in 2010. His acting credits include guest appearances on Walker and The Vampire Diaries. Also, Casalegno has starred in films like When The Game Stands Tall, Darren Aronofsky's Noah, and Queen of the Ring, an upcoming wrestling movie.
In Casalegno's personal life, the star has been dating actress and model Larsen Thompson since 2016. While neither Thompson nor Casalegno has managed to confirm their split, Thompson has gotten rid of the couple's photos from her Instagram.
4. Sean Kaufman A.K.A Steven Conklin:
The 23-year-old Sean Kaufman plays Steven Conklin, the older brother of Belly. While Steven's character is not very prominently talked about in the books, the character has his own story arc in the show.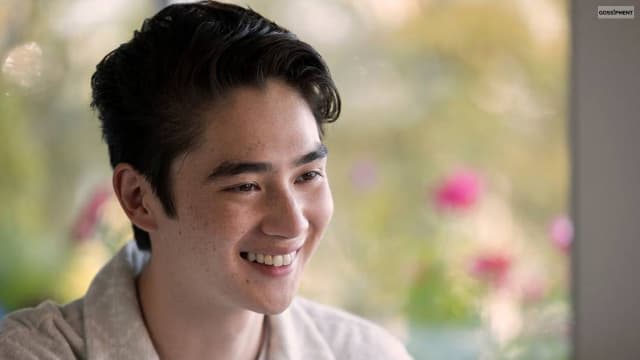 Sean Kaufman, 23, plays Steven Conklin, Belly's older brother. While the character is not prominent in the books, Steven has his own storyline in the show.
Kaufman spoke to Timid Magazine about playing Steven, "There is something beautiful about having a flawed character, not only from an actor's perspective but from an audience's perspective, because it allows one to sympathize with the character. Steven is that perfect example for me — throughout the show, he is constantly messing up, as all kids do (very much), while he learns to grow up and become a 'man.' He constantly falls on his face but is always there to admit his missteps, apologize for his mistakes, and learn from them, truly solidifying his growth from a boy to a man."
About Sean Kaufman:
Born and raised in New York City, Kaufman, like Tung, also graduated from LaGuardia High School of Music & Art and Performing Arts. Kaufman then went on to study acting for four years at New York's State University at Purchase's Acting Conservatory.
Kaufman also has a recurring guest star role in another popular show, Manifest.
5. Rain Spencer A.K.A Taylor Jewel:
The 23-year-old Rain Spencer plays Belly's childhood best friend, Taylor. Right before the show debuted on Prime Video, Spencer made her debut in the world of acting with Good Girl Jane. The drama premiered at the Tribeca Film Festival in 2022, featuring Spencer in a leading role alongside Patrick Gibson and Annie MacDowell.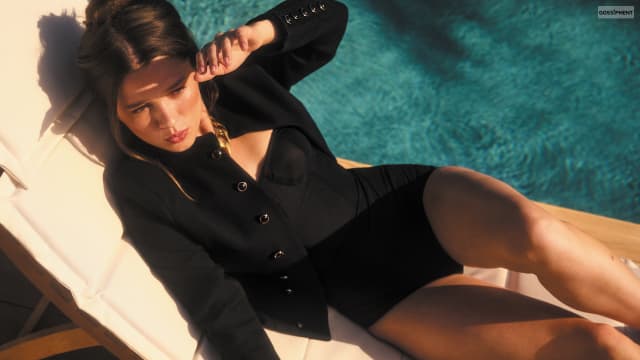 Spencer spoke to Gracia Magazine during this time about how two of her major projects were released during the same time, "My role is the complete opposite of Jane. If they were in a room together, they would absolutely hate each other. They wouldn't be friends, but I love them both. This project [The Summer I Turned Pretty] is helping me develop my craft further, and I've made such amazing bonds. I couldn't be more excited."
6. Jackie Chung A.K.A Laurel Park:
If you have been looking up 'The Summer I Turned Pretty cast ages' on Google, then you have come to the right place, and we are definitely not forgetting to talk about the actors who play Laurel Park and Susannah "Beck" Fisher.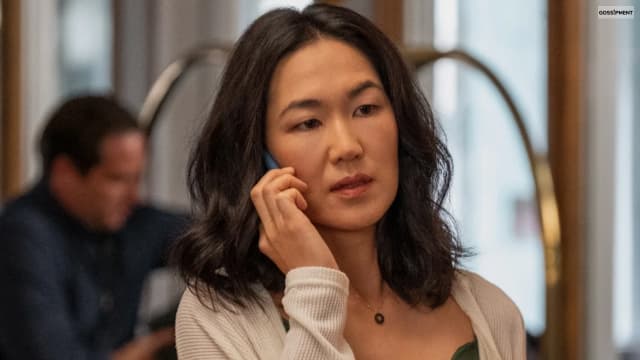 The 62-year-old Jackie Chung plays Laurel Park, mother to Steven and Belly, who has also been best friends with Susannah Fisher for most parts of their lives. The actress had not read any of the books on the show before she auditioned for the show. But she was drawn to Laurel's character immediately based on the script.
In October 2022, Chung told Collider, "I liked Laurel right away. I think her humor is so funny. I think it's one of the things I share with the characters is our similar humor. So I was excited about it, and I had seen the To All the Boys films. So I was already familiar with Jenny's work. And I love that she is obviously an Asian American woman creating Asian American stories. So I was excited at the thought of working with her. I love seeing this girl figuring out her life and who she is, and the romance, and love, and also the friendship between Laurel and Susannah and how deep it is. Those were the things, I think, that stood out to me initially."
About Jackie Chung:
Chung's roots are in theater, and she has performed in multiple plays, including Fast Company, Different Words for the Same Thing, and Quack. She has also guest starred in Deadbeat, Station 19, and Grey's Anatomy.
Apart from performing, Chung has graduated from Stanford University. The actor is married to fellow actor Louis Ozawa known for his role in Hunters and has two children together.
7. Rachel Blanchard A.K.A. Susannah "Beck" Fisher:
47-year-old Rachel Blanchard plays the role of Susannah Fisher, mother to Jeremiah and Conrad and best friends with Laurel. When asked about how it felt having Han on the sets, Blanchard told The List that it was certainly 'invaluable' since she 'knows the stories inside and out.'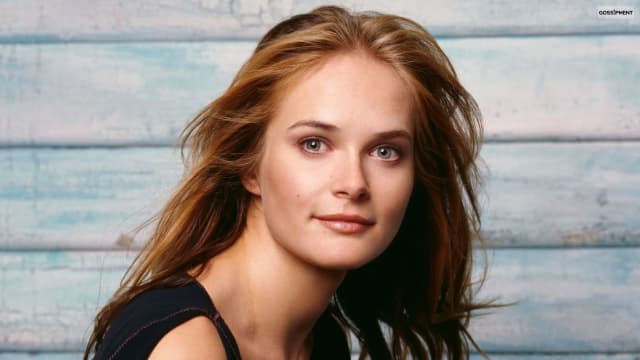 Blanchard further said, "If you ever had any questions, you could go directly to the source. She's a very giving collaborator and producer, and creator, so if you have any questions, you could ask her. She helped inform the character and helped flesh out the world even more than it already was on the page…She really set the tone for an incredible work experience."
About Rachel Blanchard:
Blanchard is a Canadian actor best known for her portrayal of Cher Horowitz in the Clueless television series, Emma Trakarsky in You Me Her, and Roxanne Richardson in 7th Heaven.
Recently, she also starred in the thriller Deep Water alongside Ana de Armas and Ben Affleck, which was released in March last year. In Blanchard's personal life, she is married to Jeremy Turner, a composer.
8. Kyra Sedgwick A.K.A Aunt Julia:
The Summer I Turned Pretty season 2 cast saw the entry of two new characters – Aunt Julia and Skye. Aunt Julia is played by 57-year-old Kyra Sedgwick. If you are wondering who Aunt Julia is, then you will be surprised to know she is Susannah's stepsister. Originally, the house at Cousins belonged to both Julia and Susannah.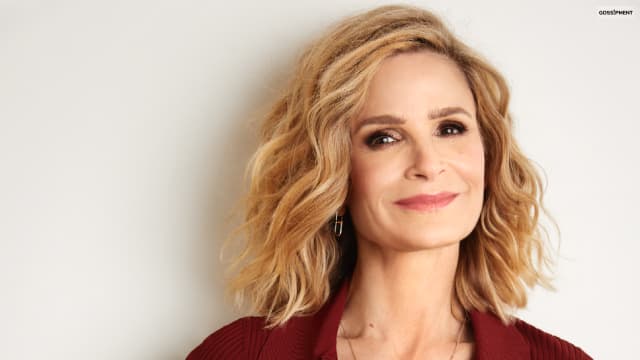 So when Susannah passed away, the ownership of the house passed to Julia. And Julia wants to sell the house – this is the plot point that brings back everyone on Cousins after Susannah's death.
About Kyra Sedgwick:
The New York City native is a TV and film veteran who is best known for playing Brenda Leigh Johnson on The Closer, a TNT series – Sedgwick also served as an executive producer on the show.
The show ran between 2005 and 2012, earning the actor an Emmy for being an outstanding lead in a drama series and even a Golden Globe for being the best actor in a drama series on television. Sedgwick's other credits on television include Ten Days in the Valley, Brooklyn Nine-Nine, and Call Your Mother.
Sedgwick has also worked in multiple films over the years. She has appeared in films like Villains, The Edge of Seventeen, Lemon Sky, and Born on the Fourth of July. Recently, in 2022, Sedgwick made her directorial debut on the big screen with Space Oddity, a romantic comedy.
Sedgwick is a multi-hyphenate star. In her personal life, she has been married since 1988 to Kevin Bacon, and they have two children together.
9. Elsie Fisher A.K.A Skye:
Skye is Aunt Julia's child – she is new on the block this season. Played by the 20-year-old Elsie Fisher, the character of Skye is not featured in any of the books.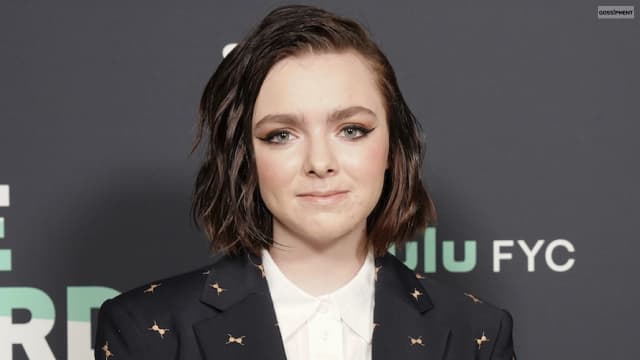 In 2022, Fisher spoke to E! News about becoming a part of the series, "It's truly better than I could have ever hoped for. Especially because I had nerves stepping into a pre-established show. We get to create this whole new person. Part of what really drew me to the project is that I get to play a person that still feels very true to myself but is different from the kind of character people have seen me play before."
About Elsie Fisher:
Born in Riverside, California, Fisher began her career as an actor when she was only five years old. She voiced the character of Agnes in Despicable Me. Fisher also bagged a Golden Globe nomination for best actor in a comedy motion picture or Musical. At the time(2018), Fisher was playing the lead in Bo Burnham's Eighth Grade.
Fisher has also acted in several horror movies like My Best Friend's Exorcism and Texas Chainsaw Massacre. The young actor is also known for her role as Katie Harris in Barry Season 3 on HBO and Joy Wilkes in Castle Rock on Hulu.
And It's A Wrap!
It is safe to conclude that The Summer I Turned Pretty cast members we have mentioned above are definitely coming back for Season 3. We are expecting some more flashbacks with Susannah – so we had to include her! Who else do you think will make a comeback for The Summer I Turned Pretty Season 3?
Recommended Reading:
■ And Just Like That Gets One Thing Right: The Shifting Dynamics Of Female Friendships
■ Christopher Nolan's Oppenheimer: a Departure From Neutrality Into the Straight – Forward Political Arena