Ghostbusters And Kindergarten Cop Director, Ivan Reitman, Dies At 75 Director
Celebrities News●0 min read●
The authority filmmaker and producer behind the most lovable comedy shows like Ghostbusters and Animal House passes away at 75. His family told the press that he died when he was sleeping at his home on Saturday Night in Montecito, California.
What's The Reaction Of His Family Members?
I've lost my hero.
All I want is the chance to tell my father one more story.
He came from a family of survivors and turned his legacy into laughter.
Thank you for the kind messages. Enjoy his movies and remember his storytelling gifts. Nothing would make him happier. pic.twitter.com/tSijfxSnLg

— Jason Reitman (@JasonReitman) February 14, 2022
In a joint statement, Children Caroline Reitman, Catherine Reitman, and Jason Reitman said, "Our family is grieving the unexpected loss of a husband, father, and grandfather who taught us to always seek the magic in life. 
"Tonight, the lady with the torch weeps, as do all of us at Columbia, and film lovers around the world. Ivan Reitman was an inseparable part of this studio's legacy, but more than that he was a friend. (1/2) pic.twitter.com/saVhBoBgFG

— Ghostbusters (@Ghostbusters) February 14, 2022
They also added, "We take comfort that his work as a filmmaker brought laughter and happiness to countless others around the world. While we mourn privately, we hope those who knew him through his films will remember him always."
What About Reitman's Career Achievements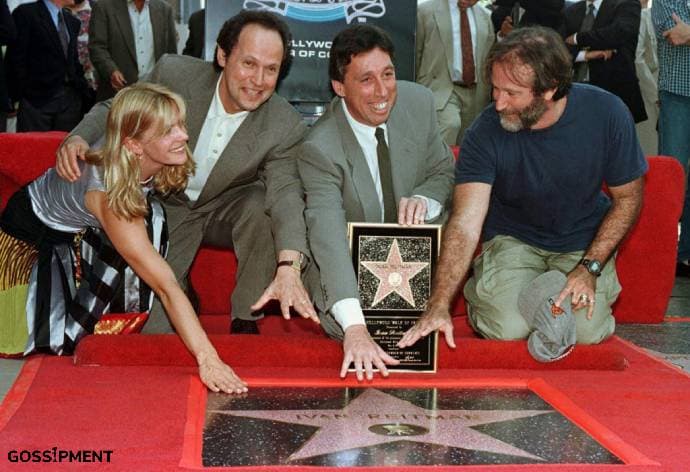 Recognized for ribald, spiritful comedies, Ivan's career break came with National Lampoon's Animal House, produced by him. In Meatballs (1979), he got his first starring role, and later in Stripes (1981). However, his biggest break was 1984's Ghostbusters. This supernatural Oscar-winning comedy starring Dan Aykroyd, Ernie Hudson, Rick Moranis, Sigourney Weaver, Harold Ramis, etc., earned approximately $300 million globally. 
Some of the other notable films he directed include Junior, Seven Nights, Kindergarten Cop, Dave, Six Days, etc. Additionally, he was the producer of a plethora of motion pictures like Beethoven, EuroTrip, Old School, etc., 
One of his biggest success areas was a nine-day movie, Cannibal Girls. He made this with $12,000 and his friends. Other than this, there was a weekly TV revue, "Greed," that he produced on a $500 budget with Dan Aykroyd; this is how he got connected with the Lampoon Group.  
The Takeaway
Ivan's sudden demise is definitely unbelievable. After 1998's Six Days, Seven Nights, his portfolio became sluggish but he never stopped producing. This proved the unstoppable spirit that helped him to overcome all the career struggles. Now that he is no more but he will continue to live amongst us through his timeless films.
Must Read:
Marvel Dropped Another Trailer Of Multiverse Of Madness. New Look At The Characters, Plot & Easter Eggs