Jonas Brothers' First Performance After Joe Filed For Divorce, Shares a Group Hug
Celebrities News●0 min read●
It was Jonas Brothers' first performance after Joe filed for divorce from Sophie Turner after being married for four years. They shared a group hug after their first performance on stage.
Joe appeared in good spirits while he went up on stage this Wednesday in Phoenix at the Footprint Centre, along with Kevin Jonas and Nick Jonas. Joe sported a patterned pink jacket over his white T-shirt and matching pants and finished the look with white sneakers. But he was not wearing his wedding band.
Earlier that day, Joe took both of his daughters, whom he shares with Sophie, for breakfast in Los Angeles. His oldest is three years old, and the younger one is just one. 34-year-old Joe filed for divorce on Tuesday from 27-year-old Sophie and mentioned that their relationship was "irretrievably broken."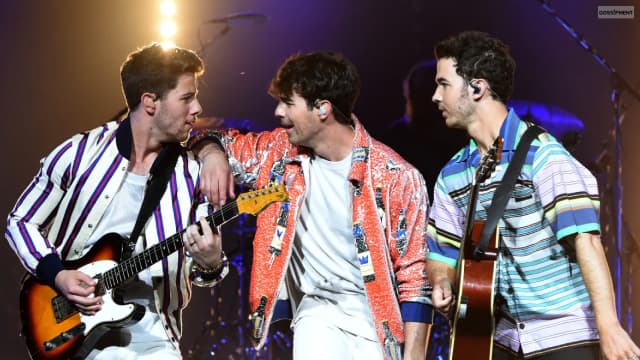 The file he proposed states that though he is taking full responsibility for their child now, and they are staying with him, after the divorce, he would want to share custody of both his daughters with Sophie. According to the documents, the couple has an ironclad prenup, so they have their terms sorted.
The couple gave a joint statement on Instagram this Wednesday: "After four wonderful years of marriage, we have mutually decided to amicably end our marriage. There are many speculative narratives as to why but, truly this is a united decision and we sincerely hope that everyone can respect our wishes for privacy for us and our children."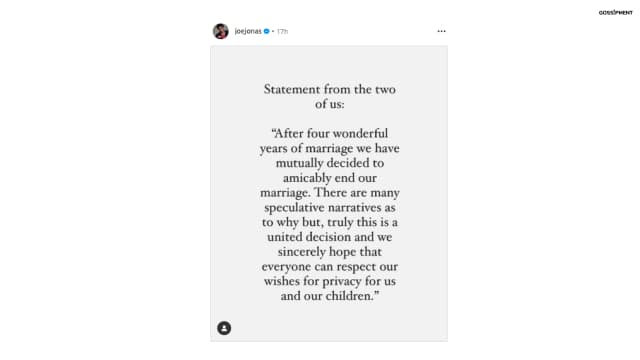 According to an insider, Jonas and Turner have been having many disagreements since the beginning of the year. According to another insider, their different lifestyle choices led to this. He likes to stay at home, and she is a party animal. According to sources TMZ, there is also footage of Turner agreeing to Joe's decision to part ways.
Read Also:
👉 Joe Jonas Puts On His Wedding Band During Tour Amid Retaining a Divorce Lawyer
👉 Apparently, It Was Turner's Nightlife And Partying That Made Jonas File For Divorce