Kanye West | Biography, Album, Net Worth, Height
Celebrities●0 min read●
Birthday: June 8, 1977
Age: 44
Height: 5 ft 8 inch( 173 cm)
Zodiac sign: Gemini
Education: College dropout
Occupation: Rapper, Song writer, Music producer, fashion designer,
Spouse: Kim Kardashian, ( 2014 to 2022) Divorced
Net Worth: $2 billion
Years Active: 1996 to present
Famous for fan-favorite rap songs like Famous, Gold Digger, Kanye West has come a long way from being a college dropout to becoming one of the best-selling and famous rappers in history. He is also a self-made billionaire fashion entrepreneur with his brand YEEZY.
Those are just the tip of the iceberg. The life of Kanye has a long story. The most highlighted among them is–That Kanye is a rapper to win 24 Grammy awards and was also ranked by Billboard as the third top producer of the decade.
He is best known for the albums named– The College Dropout, My Beautiful Dark Twisted Fantasy, Graduation, Late Registration, Donda and Jesus Is King,
The famous American rapper dropped out of college in 1995 and started his career in rap in 1996. Kanye started rapping during his third grade. He started composing when he was in his seventh grade and sold them to other artists. Kanye's mother supported his childhood rapping passion which later turned him into one of the best rappers in history.
West was a recognized producer in the Rock-a-Fella records producing records for different artists during his early years. He debuted in the industry with his first rap album, The College Dropout, and later established his own record label, GOOD Music.
Kanye West went from almost going bankrupt to becoming one of the world's billionaire rappers and fashion designers. But how was the journey for Kanye so far in his life? Let me entertain you with a short life story of Kanye West in this article.
Read : Who Is Shanna Evans? All You Need To Know About Her & Her Famous Brother
Kanye West Early Life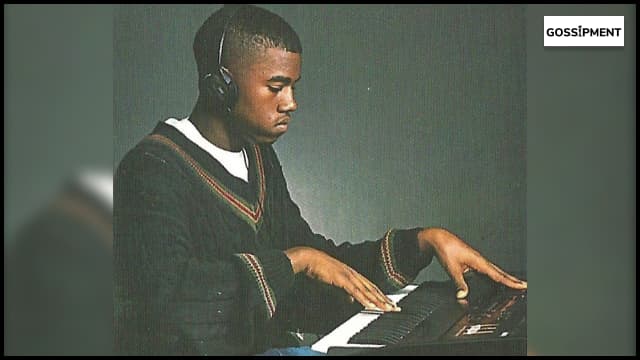 Kanye Omari West, popularly known by his stage name Kanye West was born on June 8, 1977, in Atlanta, Georgia. He was born to Ray West and Donda West; Ray was a former Black Panther and one of the first Photojournalists in The Atlanta Journal-Constitution. His mother was a professor of English at Clark Atlanta University.
When West was three, his parents divorced, and he moved to Chicago with his mother. He was brought up in a middle-class environment. When West was ten, he moved to China with his mother.
Kanye's mother noticed his excellent gift for music and art when he was little. His first song was named "Green Eggs and Ham." The supportive hand of his mother helped West grow his passion into a global star as we know of now.
Later, he met and became friends with Producer No I. D. He was his first mentor of Kanye to teach him the art of sampling and programming beats. When Kanye was 15, he received his first sampler.
Kanye was a good student and he also got a scholarship to attend the American Academy of Arts in Chicago after his graduation in 1997. But he transferred to Chicago State University to study English. When he realized that college was getting in the way of his music career, he dropped out of college at the age of 20 and started making music.
Kanye West Music Career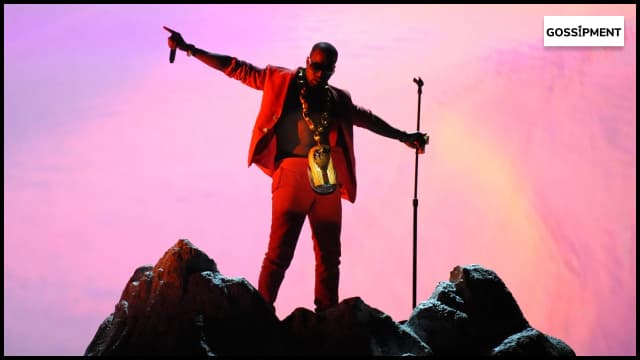 During his career as a rapper and hip-hop music producer, Kanye West has been nominated for 774 awards, and he won 272 of them. Varying in style, critics applauded Kanye's way of exploring the universe of rap music.
His choice of instruments ranges from orchestral arrangements to synthesizers and autotune in Late Registration, Graduation, and 808s & Heartbreak. My Beautiful Dark Twisted Fantasy, Yeezus, his fifth and sixth albums, combine elements from Minimalism and Maximalism.
In his interview with the New York Times, Kanye revealed his thoughts about his own discography. According to him, he tried to redefine the sound of the radio in his album 808s & Heartbreak. Kanye also called his album My Beautiful Dark Twisted Fantasy a "backhanded apology."
If we sideline all the controversies surrounding this rap genius, the trail of songs that he has left is the work of a genius musician. Here is a quick overview of all of his albums–
The College Dropout & Late Registration (2003- 2006)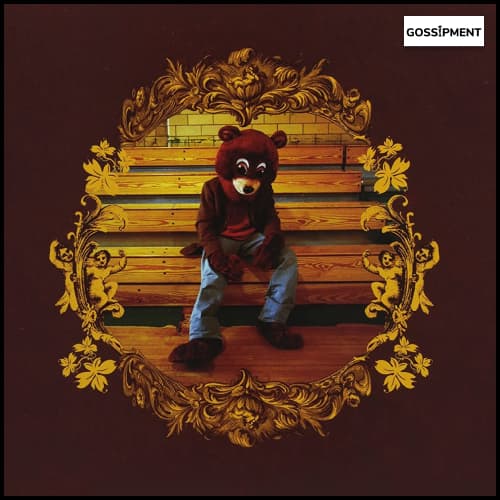 Label: Roc-A-Fella/Def Jam
Producers: Kanye West
The College Dropout is undoubtedly the best album of Kanye's career. It was the stepping stone of his career bringing a whole new perspective on what an artist can rap about.
In terms of style, Kanye's work in The Blueprint blended soul music and contemporary pop. But in his debut album, The College Dropout, Kanye changed the way rap lyrics are written. He invented a way of rhyming without using words like 'guns' and 'nines'. As a result, the album debuted at number two on the US Billboard 200 list. In the first week, the album sold 441,000 copies.
Late Registration– yet another amazing album from Kanye got some of the best tracks that aged with time like fine wine. The contributions of Jamie Foxx, Adam Levine, and Jay-z are unforgettable in the Late Registration. Late Registration ranked 4th in the BestEverAlbums.com list of best albums.
Graduation, 808s & Heartbreak ( 2007 – 2009)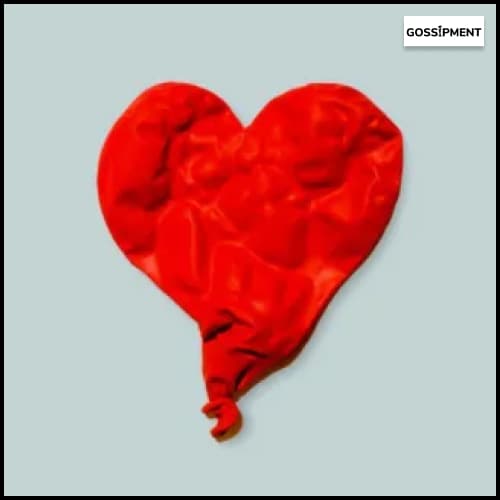 Labels: Universal International, Roc-A-Fella Records
Producers: Kanye West
Graduation is considered a gem or a Kanye west classic for the aspirational tone in the songs. Champion, Stronger, Good Life, The Glory, and Homecoming are among the finest creations of Kanye. The album has an inspirational tone, but it is more about breaking boundaries, aiming for the best, and not settling for good. The album debuted at number one on the billboard 200 chart and sold over 5 million copies in the US.
Various rap geniuses contributed to making rap an evolved genre as it is nowadays–Kanye is among those most significant artists.
The 808s And Heartbreak is the trajectory that changed the direction of hip-hop. Kanye's mother, Donda passed away during this time; Kanye was also dealing with other sad aspects of his life. He put all of his thoughts and feelings into this album, making it an all-time fan favorite Kanye west album. 808s And Heartbreak also debuted at the number one on the Billboard 200 chart.
My Beautiful Dark Fantasy, Watch The Throne (2010 – 2011)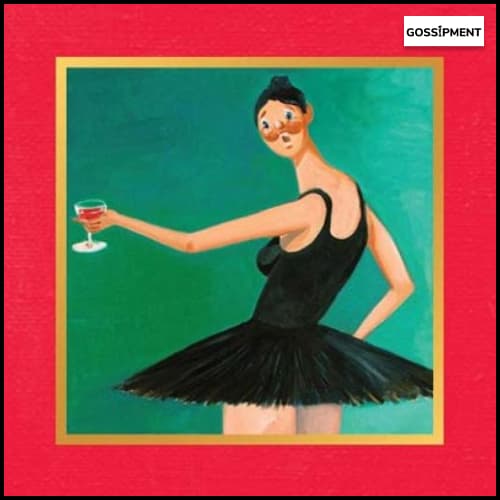 Labels: Roc-A-Fella Records
Producers: Kanye West
The storytelling nature of Kanye is found in his album MBDF, where he mixes up the most prominent voices of Hip-hop in telling some serious troughs. He addresses the most pressing issue of celebrity worship and how it is plaguing the current society at the advent of technology. At the 2012 grammy, My Beautiful Dark Fantasy won the award for the best rap album.
No Church in the Wild, Niggas in Paris are two of the much-celebrated songs of the album Watch The Throne. According to Kanye West, The album is meant to "protect the music and the culture". In the album, Kanye collaborated with Jay-Z and Drake.
Yeezus, The Life Of Pablo (2013 – 2016)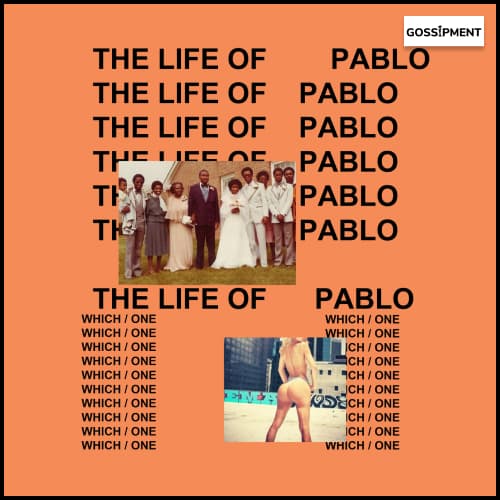 Labels: Def Jam, Getting Out Our Dreams
Producers: Kanye West
Yeezus is a very minimalistic album and appeals to most of the audience through its simple tone. You may not like the album right away, but it takes place in the listeners' playlist with time. The album has a grotesque structure that many don't like, while others consider it as an album way ahead of its time. The album includes some elements of trap music, making it popular among young audiences.
The Life Of Pablo takes risks in destroying the archetypal album conventions. Kanye takes the listener on a tour of his mind and for a visceral exploration of his thoughts. The album takes the background of the rapper's career, where he felt that his career was going through the worst position in his life. Kanye named the album after Pablo Picasso, drug dealer Pablo Escobar, and also Saint Paul.
Ye, Kids See Ghosts (2018)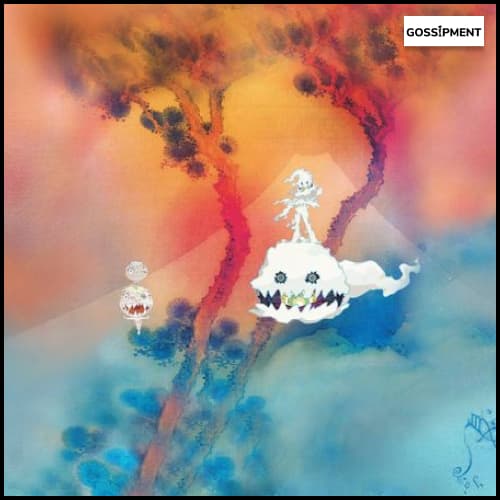 Labels: GOOD Music, DefJam, Getting Out Our Dreams
Producers: Kanye West
In 2021, the Ye album received platinum certification. In 2018, Kanye told the radio host Big Boy that Ye is the most commonly used word in the Holy Bible. Many listeners rank Ye among the worst albums in the career of Kanye West. All Mine, I Thought About Killing You, Yikes, No Mistakes, Wouldn't Leave are some songs from the album.
Kids See Ghosts is a polar opposite to what Ye Feels like. Kanye and Kid Cudi join voices to explore mental illness from the eyes of those who dismiss its existence completely. Feel the Love, Reborn, Ghost Town, Fourth Dimension, are among the best songs from this album. Kanye shows a polished and refined rapping skill in Kids See Ghost.
Jesus Is The King, Donda (2019 – 2021)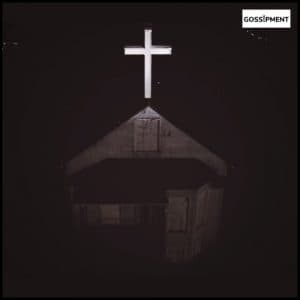 Labels: DefJam, Getting Out Our Dreams
Producers: Kanye West
In Jesus Is The King, Kanye shifts from his usual style of music and follows a Biblical theme. He talked about the album as an expression of the gospel. The album reflects upon the past fifteen years of West's career as a music producer and rapper.
Donda, an album West named after his late mother. Donda West passed away in 2007. The album starts with Donda Chant sung by Syleena Johnson, who sings Donda's name 58 times in honor of her life. In 2022 the sequel to the album Donda, named Donda 2, comes out.
Kanye West Brand Yeezy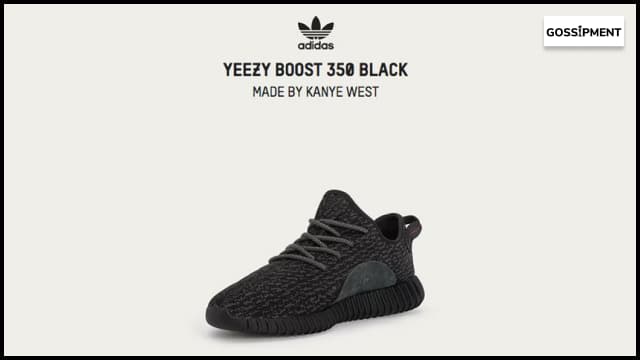 Aside from his fame in music, Kanye West made a fortune by setting up a fashion brand named Yeezy. Kanye added his fashion brand Yeezy after the nickname that Jay Z gave him in the intro of the Lucifer track.
Jay Z called him Kanyeezy, which Kanye shortened and made a brand name out of it. Following several debts in his career, Kanye ventured into the world of fashion products in 2006 by setting up the brand Yeezy. The brand sells a line of sneakers and fashion clothes and accessories for men, women, and children.
The brand collaborated with big brands like Nike, Louis, Adidas, etc. He was a millionaire when he was only a musician. But, when his brand saw some profit, Kanye finally became a billionaire. In fact, the largest part of Kanye West's fortune comes from his ownership of Yeezy. As of 2022, the Yeezy brand is worth billions of dollars.
Who Is Flynn Earl Jones? Know about Flynn Earl Jones- Net Worth, Age, Biography.
Kanye West Personal Life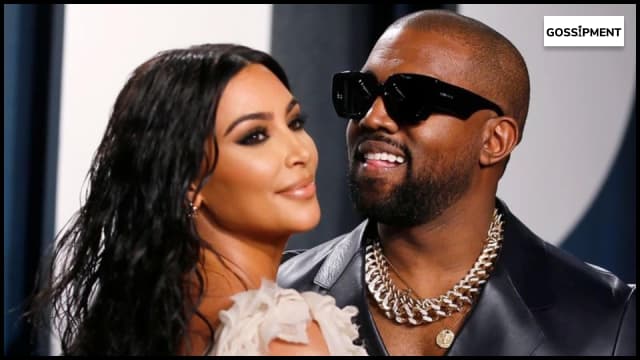 Kanye went into a relationship with Alexis Phifer in 2002. They got engaged in 2008, only to break up in 2008. Later, from 2008 until the summer of 2010, Kanye West dated the model, Amber Rose. Unfortunately, the pair did not last for long.
In 2012, Kanye started dating the then TV star turned supermodel Kim Kardashian who had been his friend for a long time. In 2014, the pair got married in Forte Di Belvedere in Florence. The couple has four children.
Following several issues, Kanye West and Kim Kardashian started talking about divorce. The news of the couple separating started to circulate on Twitter until Kim confirmed it by officially filing for divorce on February 9, 2021. The couple equally shares the custody of the children while Kim legally declared herself single on March 2, 2022.
Do you know Cristina Invernizzi? Do you know who the husband of Cristina Invernizzi is? Read the article to know why her marriage news on headline.
Kanye West Awards And Achievements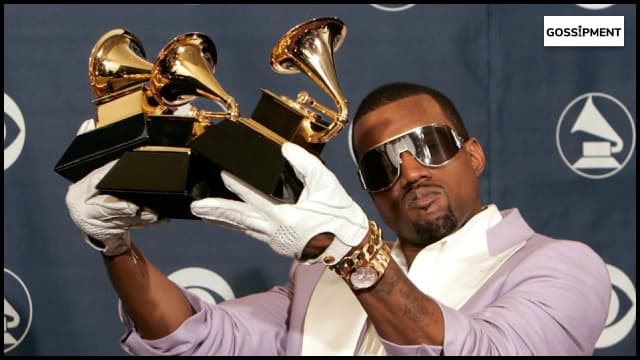 Kanye has a huge collection of awards and achievements to adorn his career. He got nominated for 774 awards and 272 of which he achieved. Here is a quick overview of the award that Kanye has won–
He was nominated for 75 Grammys, 24 of which he received.
Kanye has Accessories Council Excellence Awards.
American Music Awards are also in his bag.
He got several ASCAP awards.
Kanye also has the Best Art Vinyl award.
Several Billboard awards are in West's possession.
Kanye won almost all the MTV awards.
People's Choice Awards and World Music Awards.
Frequently Asked Questions
If you are interested in Kanye, then You'd love the answers to some of the popularly asked internet questions that I have listed here–
Why Is Kanye West So Respected?
Kanye is the epitome of a successful artist. This college dropout started his career in the music industry with his debut album named The College Dropout back in 2004. He has not stopped ever since. His creativity and success in music remained consistent throughout his career. Kanye is the winner of 24 Grammy awards. These are the reasons why the music industry and the fans respect him.
How Many Grammys Did Kanye Win A Night?
At the 47th Annual Grammy Awards, Kanye West won ten Grammy awards for his first studio album. The album won the Grammy for the best rap album, and the song Jesus Walks won the award for the best song.
What Is Kanye West Net Worth?
Kanye has a prolific rap career; he has several best-selling albums. But he did not become a billionaire only by selling records. The success of Kanye West came from his successful fashion brand Yeezy. Kanye is worth 2 Billion, according to Forbes magazine.
Who Has More Grammys Than Kanye Or Jay-Z?
Jay Z was nominated for 83 Grammy awards, out of which he won 24 Grammy awards. Kanye has the same amount of grammy awards. So if you are asking about a comparison between the number of awards these artists have, then there is your answer.
Bottom Line
Kanye West is an excellent lyricist, rapper, music producer, and fashion designer. As you can see from reading the above parts of the article, he had a great knack for poetry and art from a very early age. He had a basement studio as a child and got into music production from a very early age.
The music career of this college dropout turned rapper is inspiring to many new artists. His win of several grammy awards and other awards only vouch for how great of a rapper Kanye is.
Read More Related Topics…