The 'Vampire Diaries' Witch Kat Graham And Her Fiance Split After A Year Long Engagement
Celebrities News●0 min read●
On Wednesday, 12.07.2023, the star from Vampire Diaries announced that she and her fiance are getting separated after a year of their engagement and also mentioned that their engagement ended a few months ago.
It was in May 2022 when Kat Graham, 33, got engaged to Darren Genet, 53. They go engaged in Mexico during a vacation for Darren's birthday. Graham is popularly known for her role in The Vampire Diaries as Bonny Bennett, and Genet is known for his work in the supernatural series as a producer and director.
The couple started dating back in 2017 but kept their relationship to themselves from the beginning and posted very few pictures on social media occasionally. She posted a picture on social media praising her partner and wrote how amazing and talented her partner was and that they were ready to disclose to the world what they had been forking for 4 long years.
They made their debut on the red carpet in December 2021 at the American Friends of the Philharmonic Orchestra. She also posted a picture of them together at the event on her Instagram handle.
They also gave us a glimpse of their Christmas or Hanukkah celebration at the end of December and wished everyone a very Merry Christmas with a picture of them together and wrote a wish that everyone should spend this holiday season in the most beautiful and happy way.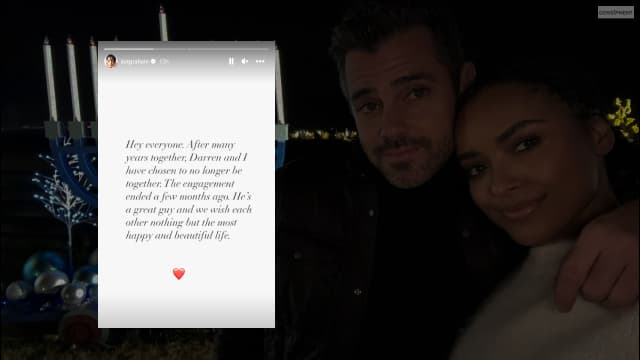 She did not mention the witchy business behind their getting separated and mentioned that they wish each other well, and he is an amazing man, and both of them want a happy life for one another.
Up Next:
👉 Blue Beetle' Trailer Puts Xolo Maridueña Inside the Suit
👉 Halston Sage: Biography, News, Movies and Relationship
👉 'One Life To Live' Soap Star Andrea Evans Dies After Battling Breast Cancer