Halston Sage: Biography, News, Movies and Relationship
Celebrities●0 min read●
Today we are going to talk about Halston Sage of Bad Neighbors fame. She has come a long way and continues to rise since starting out at the age of just 17. Sage may now have quite a few movies to her name, but most remember her as Grace in the Nickelodeon series How To Rock, when launched in 2011.
Halston has made a name for herself and now is one of the top names in Hollywood. Here we give details of her past and present
Biography
Sage is an American actress born and raised in Los Angeles, California. Born on May 10th, 1990, she is of Jewish descent. She is the eldest among her younger brother and sister, Max and Kate Schrage. Her parents are Tema Schrage and Lenny Schrage. Sage is an award-winning equestrian and has ridden horses for eight years. She was also the editor of her highschool's newspaper.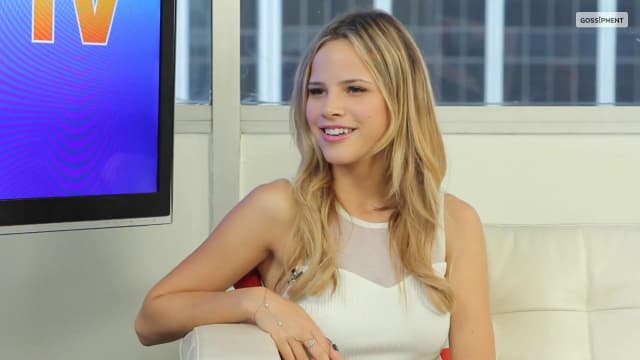 Full Name

:
Halston Jean Schrage
Age:
30
Birth date:
May 10, 1993

Horoscope

:
Taurus

Birth Place

:
Los Angeles, CA

Profession

:
TV Actress
Net Worth:
$3 million
Marital Status:
Dating
Height:
5′ 5″

Ethnicity

:
White
Nationality:
American
Weight:
117 lbs (53 kg)
Hair Color:
Blonde
Eye Color:
Dark Brown
Filmography
Here are the Halston Sage movies and tv shows that you might want to check out:
Movies
The actress starred in Grown Ups 2 (2013) for Sony Pictures alongside Adam Sandler and an all-star cast in the blockbuster movie. She co-starred with Ron Perlman and Titus Welliver in Greg Francis' independent film The Joker (2014), and she appeared with Emma Watson in Sofia Coppola's Oscar®-winning biopic The Bling Ring (2013).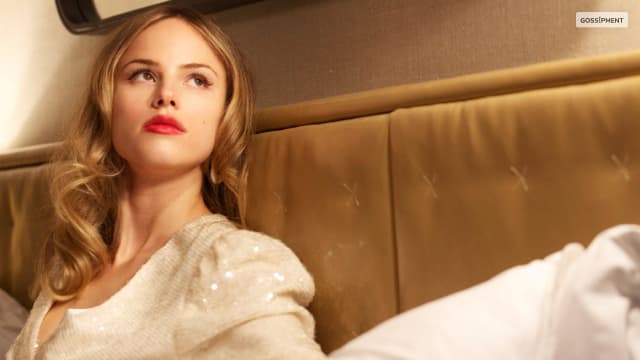 She co-starred with Zac Efron in the 2014 movie Bad Neighbours. Sage's on-screen kiss with Rose Byrne in the movie earned her a nomination for the MTV Movie Award for "Best Kiss". Alongside Nat Wolff and Cara Delevingne, Sage portrayed Lacey Pemberton in the 2015 movie Paper Towns, which was adapted from John Green's 2008 book of the same name. 
She then co-starred with Jack Black, Dylan Minnette, and Odeya Rush in Sony Pictures' Goosebumps (2015) later that year. She also appeared in Scouts Guide to the Zombie Apocalypse (2015) by Paramount. In 2016 she starred in the dramedy People You May Know and in the thriller You Get Me.
Halston played Lindsay in the movie Before I Fall in 2017 and Dazzler, the first live-action version of the Marvel Comics character, in the movie X Men: Dark Phoenix in 2019.
Recently, Halston co-starred with Marcia Gay Harden in the starring roles of Abby in the 2023 movie The List and Kate in the 2023 movie Daughter of the Bride. Halston may also be seen playing Suki in the comedic Western on Amazon.
Television
Halston Sage featured as Grace on the Nickelodeon series How to Rock, which premiered on February 4, 2012, and ran for a single 25-episode season, which established her career in 2011. Additionally, she has made appearances on Bucket & Skinner's Epic Adventures and Victorious on Nickelodeon. In the brief-lived NBC television thriller series Crisis, Sage was cast in February 2013 as Amber, the character's daughter played by Gillian Anderson.
She was given the lead role of Alara Kitan in the science fiction dramedy The Orville in 2016, which made its television debut on Fox on September 10, 2017. Sage was said to have left The Orville's cast following the episode "Home" in January 2019, though it was unclear how long she would stay gone, and or possibly return to reprise her role.
For Halston Sage Orville turned out to be a major career move. In 2019 she played the role of Ainsley Whitly in the Fox television series Prodigal Son.
Relationships
Sage was last heard to be in a relationship with Zac Efron. But her dating life has been pretty colorful since the beginning. Her first known relationship was with James Maslow, that got confirmed publicly in 2012. They broke up in June 2012 much to her fans' dismay.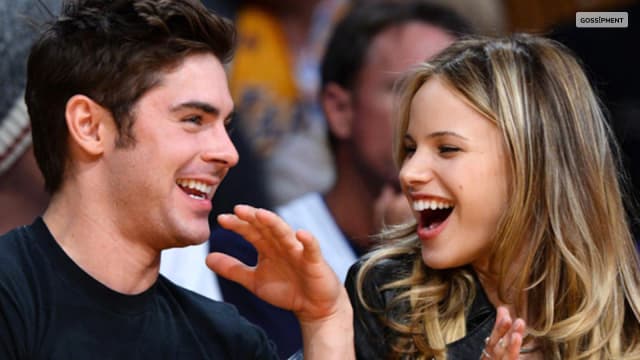 In 2014 there were rumors of her dating Chord Overstreet, but it wasn't confirmed on either side.
While these rumors turned the mill, E! reported Sage and Zac Eftron to have attended a Lakers game together.
In September 2017, she was in a relationship with her Orville co-star Seth McFarlane, but that too did not work out. She abruptly left the show, and when asked the question- why did Halston Sage leave the Orville, she said, "Everything happens for a reason." Nobody predicted or asked, is Halston Sage leaving Orville before it happened.
Halston Sage then went on to being in a relationship with Charlie Puth, in 2018. They were seen posting pictures of each other on their respective Instagram handles. These pictures were later deleted which led to the speculation of them having parted ways.
In the spring of 2014, rumors were abuzz with Sage being in a relationship with Zac Efron. They were last seen together at the Lakers game. In 2020 the relationship seemed to be confirmed and rekindled, with them spending the holiday together partly in Santa Barbara. It can't be said for sure as to how long they stayed together and when they broke up.
As of now, Sage is no longer involved in any relationship or rumors of being in any. She has recently been keeping her private life under wraps, neither confirming nor denying any statements made.
News
Why did Halston Sage leaving Orville create such a scene in Hollywood? Well, she played quite an important role in the show and her fans were left feeling that the show was incomplete without her.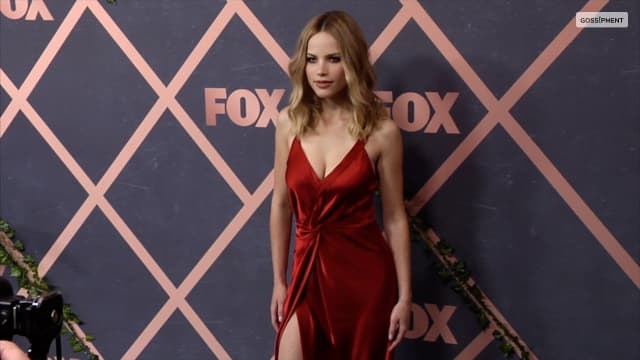 Recently she was seen featuring in a widely acclaimed video game called The Quarry. This propelled her to become a fan favorite among gamers. She was very excited to have been a part of it and went on record to say, "That was fun! That was so cool. I loved filming that video game because it was all motion capture…"
She was last seen in the February 2023 release of Daughter of The Bride, distributed by MarVista Entertainment. She plays a daughter who cannot accept the news of her mother getting married with whom she shares a very close bond with.She navigates her emotions of watching her mother find love while she is herself on the brink of finding love herself. 
Sage is reportedly an 80's movie addict and loves the old school rom-com that American movies are known to produce. She was driven to become an actor because of her love for rom-coms of the early 2000s, featuring the likes of Reese Witherspoon and Julia Roberts. 
👉 Danielle Macdonald's Journey to Becoming a Leading Lady
👉 Who Is Diane Plese? Why Did She And Robert Herjavec Split Up?