Kourtney And Travis: A Complete Relationship Timeline
Celebrities●0 min read●
We were shocked in disbelief like you when we first found out that Blink-182 band member Travis Barker and the oldest Kardashian sister Kourtney sparked dating rumors. Although they have been long-time friends, their dating came as a shock for all of us. 
For those of you who are unaware of their relationship history, then let us give you a detailed timeline of the relationship between Kourtney and Travis Barker. We did some CIA level of snooping on the internet to give you all the deets. 
October 17, 2022
Kravis was spotted celebrating their first anniversary, like a recreation of their proposal. This anniversary was spotted by Rebel Wilson.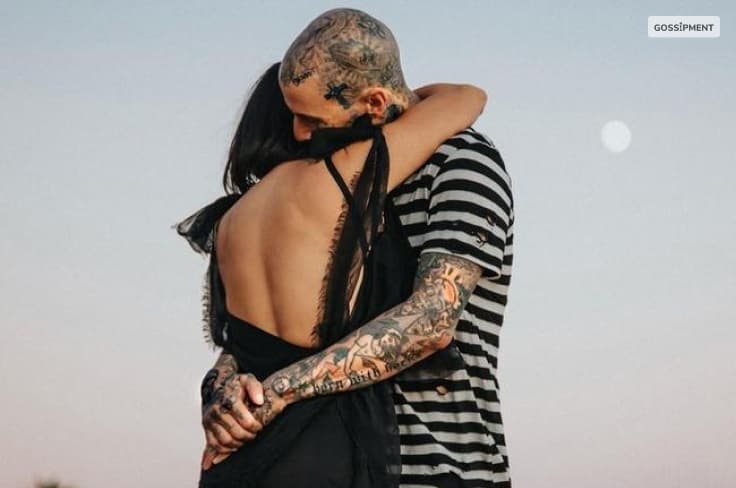 October 10, 2022
The Spooky season is back!! And Kravis kicked off this season with one of Travis's kids, Landon Barker's birthday party.
September 11, 2022
Travis and Kourtney together attended Tommy Hilfiger's fashion show, showing all kinds of love on the red carpet.
August 25, 2022
Kourtney and Travis showed up together hand in hand for Kylie Jenner's Kylie Jenner x Ulta Beauty party.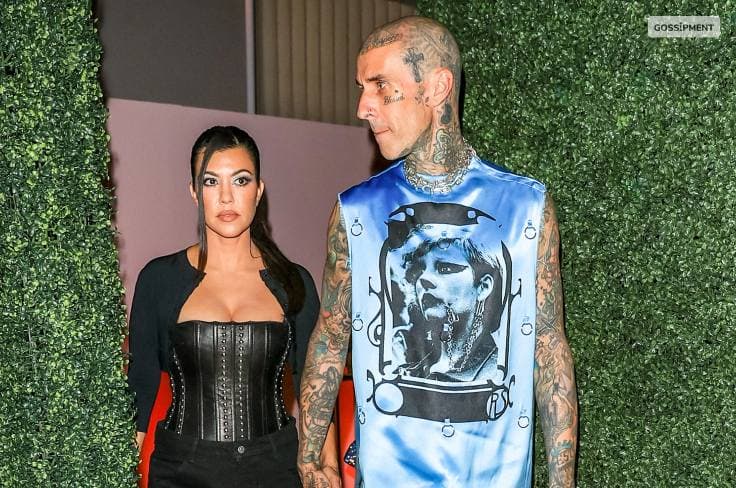 August 13, 2022
After his recent health problem, Travis, along with Kourtney, went on tour. With that, they shared tons of thirst af pics.
July 8, 2022
E! News reported that Travis is feeling better and is back home again. The further reported, "Kourtney took action immediately when he was in pain, and he's really thankful."
July 2, 2022
After the news broke that Travis Barker was admitted to the hospital on 29th June, dealing with a life-threatening pancreatitis disease.
She also told off the paparazzi about selling sold pictures of Kourtney walking about.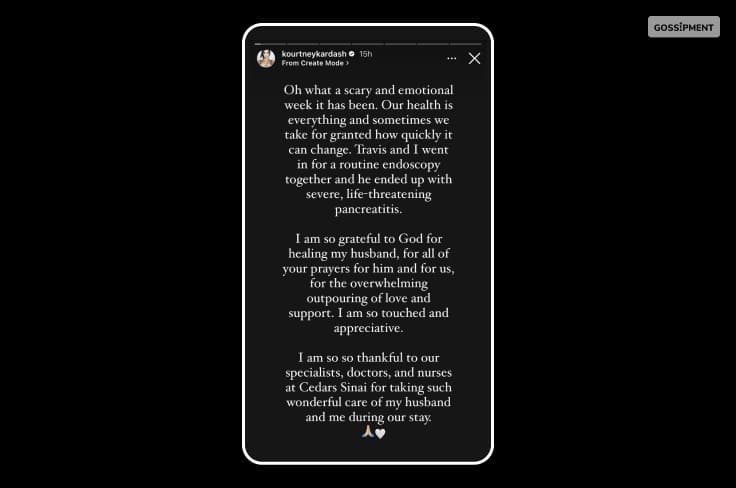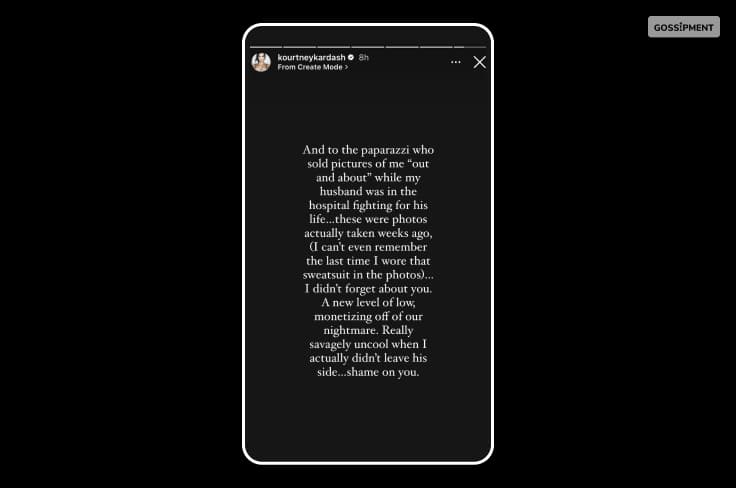 June 20, 2022
Kourtney arranges a small and intimate Father's Day party with his kids.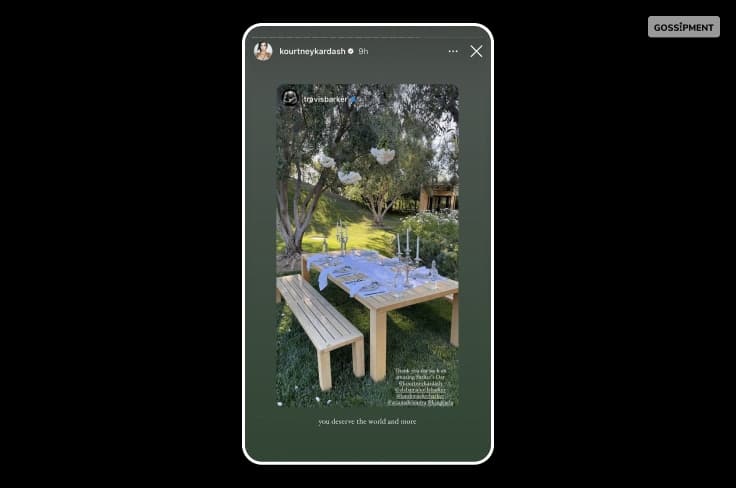 May 22, 2022
Kourtney changed her name on Instagram to "Kourtney Kardashian Barker."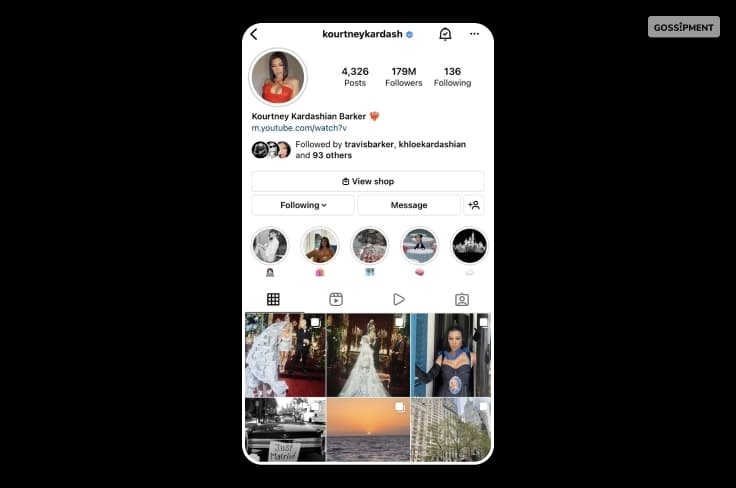 May 22, 2022
The couple had married in an extravagant big Italian wedding in Portofino. The veil of Kourt's dress had the embroidery of Travis's head tattoos.
May 15, 2022
Mr. & Mrs. Barker!!
Kravis got married again !!
May 4, 2022
The Kardashians on Hulu showed the post-proposal dinner with the whole family. It showed Kris Jenner giving an emotional speech to the happy couple with teary eyes.
May 2, 2022
Ahhh!! Their Met Gala debut with matching outfits.
And then there comes the PDA!!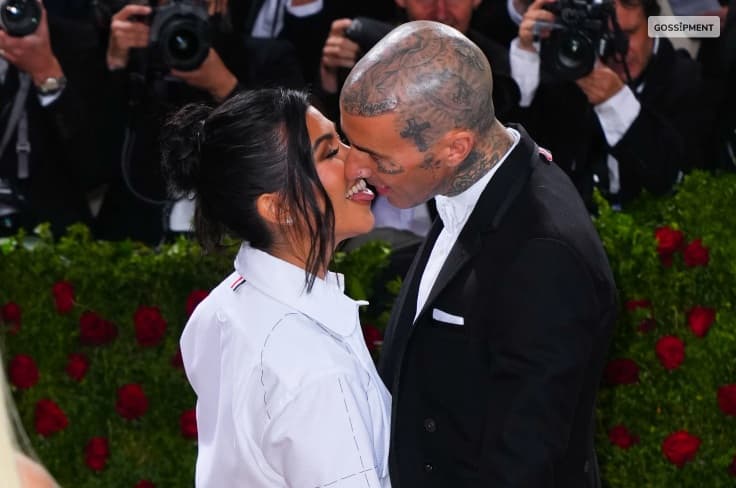 April 17, 2022
Travis Barker replies to fans who tried to troll him and the Kardashians.
April 6, 2022
Kourt clarifies to Jimmy when he calls her marriage fake. She clarifies by saying the marriage was not fake.
April 5, 2022
Kravis is MARRIED!! On Grammy night, they got married in Las Vegas by an Elvis impersonator.
April 3, 2022
After the Oscars, Kravis is showing their PDA on the red carpet here at the Grammies.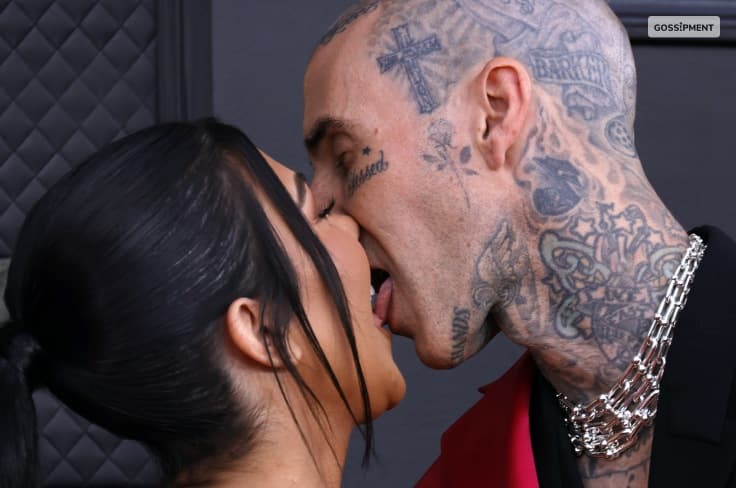 March 27, 2022
Kravis at the Oscar red carpet, and their PDA came with them.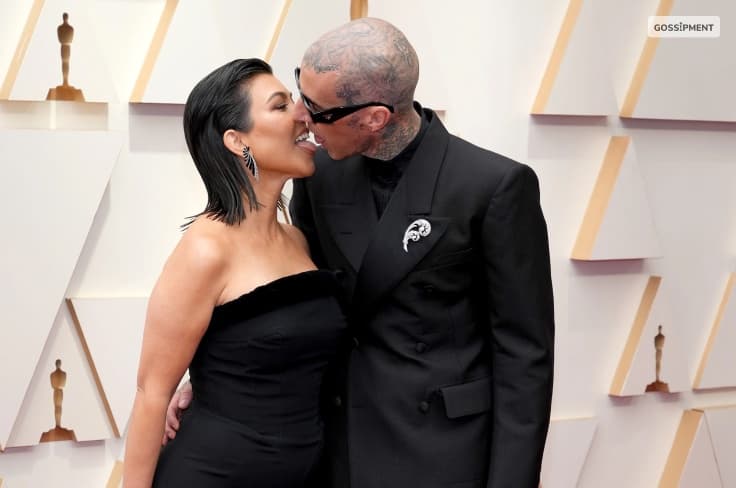 March 14, 2022
The first trailer for The Kardashians was dropped by Hulu. Their Kourtney was seen saying, "Travis and I want to have a baby."
March 10, 2022
The couple is engaged is not shy away from showing their PDA all over town. Yet fans seem to enjoy their "very public" make-out sessions.
February 18, 2022
Entertainment Tonight reported that Kourtney and Travis are "open to having children together and growing their family. Their families are both supportive of it too and just want them to be happy."
February 14, 2022
Travis seems to be all about beautiful flower arrangements. He did not disappoint this time during Valentine's Day.
January 2022
The couple started planning their small but intimate wedding process. The couple is looking for a spring wedding, yet the date is not set yet. 
December 18, 2021
The couple took two of their sons for a holiday in Disneyland.
December 14, 2021
They went to Simon Huck and Phil Riportella's wedding dressed in all formal.
October 31, 2021
Kravis's True Romance Halloween costume stole the Internet. They had different outfits for each day. The next day they dressed as Hyder's and Depp's characters from Edward Scissorhands.
October 17, 2021
She said Yes!! Kourtney and Travis are finally engaged.
September 12, 2021
The couple makes their first public appearance on the 2021 MTV VMAs. This is when Travis and MGK performed together.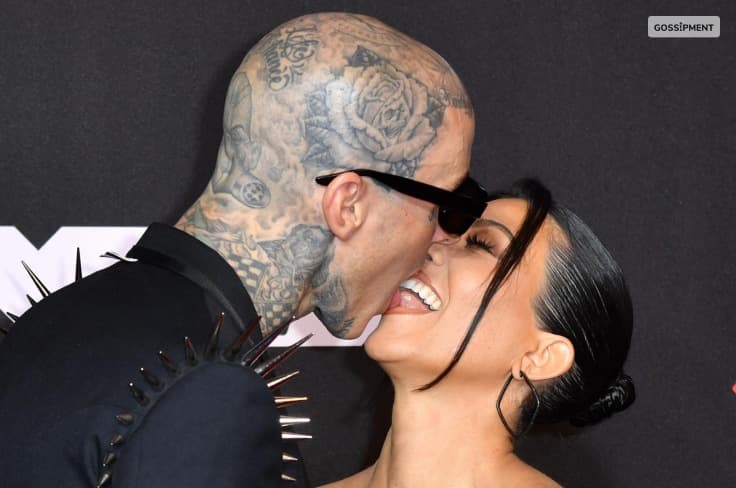 August 31, 2021
Younes Bendjima, Kourtney's ex, leaked DM that he got from Scott Disick, complaining about Kourt & Travis's online PDA.
August 29, 2021
Kourtney and Travis Italy vacay was full of cute make-out pics. We are now jealous!!
August 17, 2021
Travis marked the first time they aboard a plane since he survived a plane crash in 2008 that took the life of his security guard, Charles Still, assistant Chris Barker, and the two plane pilots.
July 15, 2021
Fans think that Kourtney and Travis are already engaged in Vegas.
July 10, 2021
More and more PDA from Kravis in the UFC 264 match.
June 21, 2021
Another family vacation on the beach!!
June 19, 2021
More Kourtney and Travis make-out pics!! We are fine with it. But MGK lurking behind is quite funny, wonder what he's thinking!!
June 9, 2021
Entertainment Tonight reported that Kourtney is on the fence about getting engaged with Travis. An engagement is a possibility.
June 8, 2021
Well, Kourtney posting a story of a vial filled with Travis's blood seems a bit disturbing. They seem like they are taking notes right from MGK and Fox's notebooks.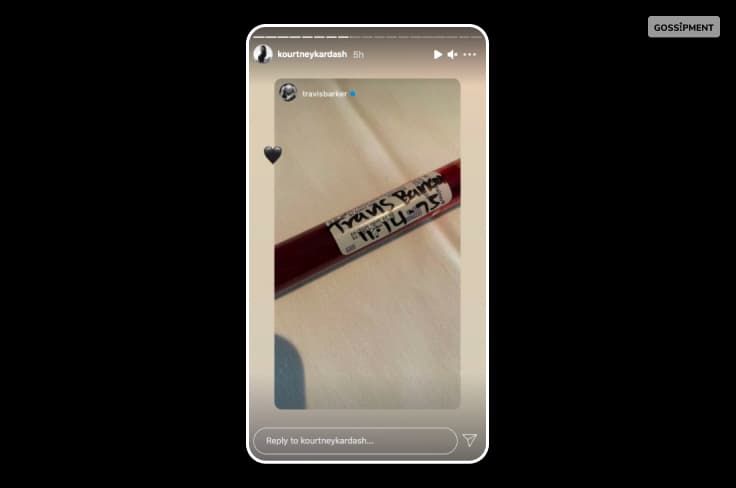 May 13, 2021
More new reports started coming out about the engagement of Travis Barker Kourtney Kardashian. But Kourtney and Travis are not focusing on getting engaged and married, they are just enjoying each other's company and are very happy together.
May 12, 2021
Entertainment Tonight reported that "Kourtney's family is happy for her, but they're also in a little bit of shock because they've never seen her like this before." Us too!!
Sources said,
"Travis makes Kourtney feel so special, and he is always showing her how much he loves her and how important she is to him." 
She even tattooed the three special words on Travis's hand, saying, "I Love You."
May 5, 2021
We were not surprised when Entertainment Tonight reported, "Kourtney and Travis are in love and have talked about their future and the possibility of getting engaged and married. Kourtney hasn't felt this strongly about anyone in a while and can see a forever with Travis. "
April 27, 2021
Once again, Vacay Pics! (Maybe they forgot about the pandemic) The couple went to Utah's Amangiri resort. Kourtney and Travis share photos of their vacation and all the heated PDA moments.
April 18, 2021
Kourtney's Birthday!!!!! Well, it's obvious that Travis is going overboard on his girlfriend's birthday. The photo dumbs were casual until we saw the video of Kourtney sucking on Travis's thumb. YEAH!!! His thumb!!
The flower arrangements that Travis gifted Kourtney are absolutely beautiful.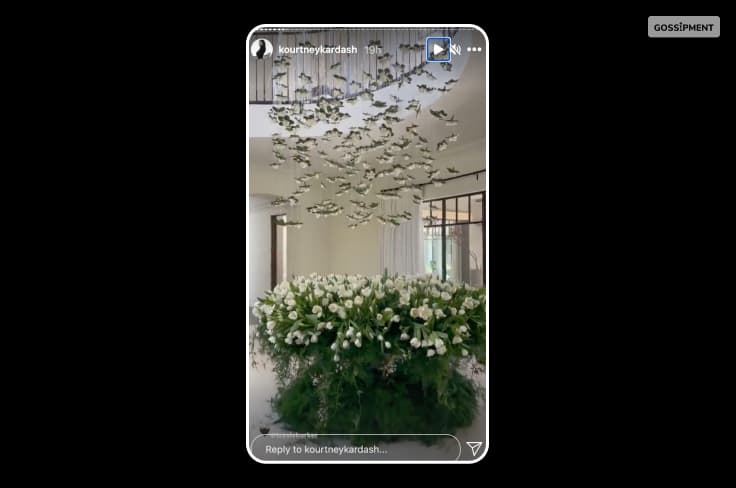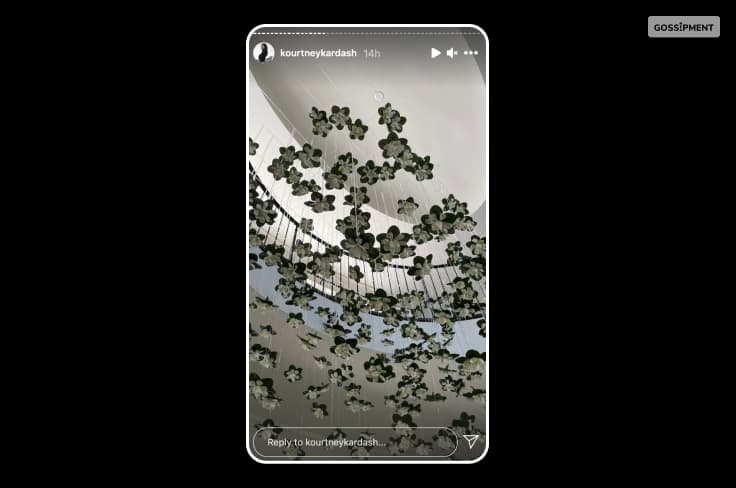 April 11, 2021
Travis and Kourtney are being thirsty all over Instagram. Travis posted a pic of himself, captioning it, "All day I dream about sex w/ you." And tagging Kourtney on the post.
April 9, 2021
The couple is hella horny, indeed!! Kourtney posted a pic on her Instagram with this caption, "Watchin' movies, but we ain't seen a thing tonight." We Arianators know that it's the lyrics from "34+35."
April 3, 2021
A huge milestone in the Kourt / Trav relationship was when they took a family trip to Utah and went snowboarding. Here are the pics below. 
Travis's daughter Alabama Barker, shared a TikTok video trend, "Pass the Phone." The video featured both Travis and Kourtney's kids.
March 29, 2021
Kourtney and Travis attended a UFC game in Las Vegas, seated in the VIP section and showing all sorts of PDAs we didn't hope for.
March 22, 2021
Travis and Kourtney are now exchanging "I love you" with each other. Proving this, Travis shared a hand-written note by Kourtney on his Instagram Story saying, "I Love You."
March 2, 2021
Entertainment Tonight got Scott Disick's POV on the Trav / Kourt relationship. "Scott knows he always has a special place in Kourtney's heart and that he can't ever be replaced and will always be in the picture since he's the father of their children."
February 20, 2021
Showing major Couple goals, Travis shared on his Instagram Story a note that was left by Kourt, saying,
"To lots of fun adventures. May we destroy each other completely. Love Kourtney."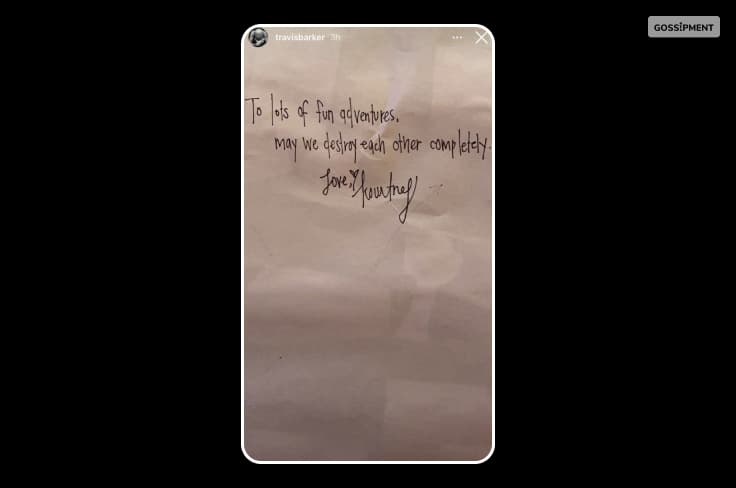 February 17, 2021
A major breakthrough in the Kourt / Travis relationship was when Kourtney uploaded a pic of them holding hands.
February 14, 2021
Keeping up with the COVID-19 guidelines, Kourtney and Travis spend a low-key Valentine's Day all cuddled up in front of an outdoor fireplace.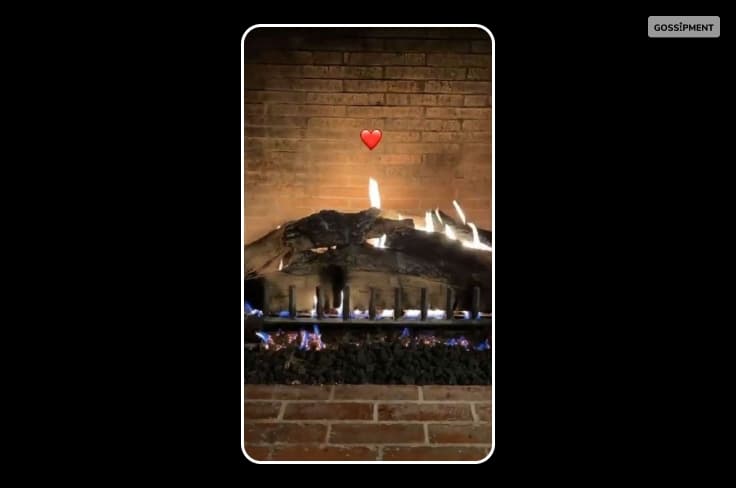 February 10, 2021
Travis and Kourtney went out to dinner in Los Angeles and gave us a whole lot of PDA for our satisfaction. E! News reported, "They seem very connected, very close. Travis took her hand and they giggled as they started having a little thumb war with one another."
February 2, 2021
Kourtney revealed on her Instagram Story that "someone" cropped her bikini bod pic and made it into their lock screen wallpaper.
January 24, 2021
US Weekly reported the news that "Kourtney and Travis are officially a couple." Further saying, "They're in Palm Springs together. They've been dating for about a month or two."
January 23, 2021
Fans noticed that both Travis Barker Kourtney Kardashian posted similar Instagram posts, which were in Kris Jenner's Palm Springs home.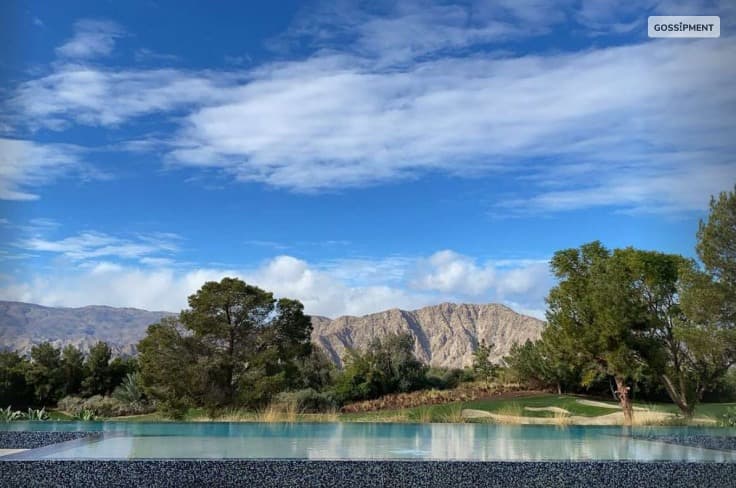 January 21, 2021
Kourtney posted a very seductive on Instagram, and there Travis showed her love in the comment section. By just commenting a red rose.
March 14, 2019
Travis said to the 2019 iHeartRadio Music Awards, red carpet, "Kourtney's like a dear friend. That's it. I mean I love her to death. I love her family to death. But yeah, just friends."
March 5, 2019
A couple of weeks after their family dinner date, the couple was linked romantically and was tagged as a "thing, and is developing into something more."
February 17, 2019
A few months later, they were again spotted while having dinner at Nobu in Malibu. Reports said, "They had dinner at Nobu with the kids because they are friendly. It was a family dinner. They've been friends for years. They've lived in the same neighborhood for a long time, and they see each other at church and with their kids."
September 19, 2018
This was when Travis Barker was first romantically linked to Kourtney Kardashian. They were seen having dinner at Crossroads Kitchen in Los Angeles. It was rumored that Travis slid into Kourtney's DMs.
October 20, 2015
Back in 2015, Travis Barker confessed to having a crush on Kim Kardashian way back in 2006, when he was still dating her best friend Paris Hilton. (Wow! That's gotta be awkward now!)
He said,
"Kim was eye candy. I was in no way disrespectful to Paris, but I couldn't keep my eyes off Kim!!"
Wrapping Up!
Well, now you are all caught up with Kourtney and Travis's thirsty relationship, know to know the rest and keep a close eye on their social media handles for more updates.
If you liked this article, then let me know in the comment section for more exciting relationship timelines of your favorite couples.
Read Also: