Hailey Bieber And Selena Gomez: What Went Wrong Before It All Fell Into Place
Celebrities News●0 min read●
Yes. It's high time we talk about Hailey Bieber and Selena Gomez.
This is a tale as old as time; back in 2010, when two teenagers started their new relationship, a fandom was born known as Jelena. But like most young Hollywood relationships, it didn't work out, but the fandom was not having any of it.
They become angrier when Justin started dating Hiley Baldwin in their on-again, off-again relationship when he and Selena are broken up.
But now, years have passed, and still, the internet is obsessed over the three of them, Justin Bieber Selena Gomez Hailey Bieber. They just move on even after Justin and Hailey are now married and living happily, and Selena has moved on from all that drama and is very happy in her life.
Now, after a recent picture got released of Selena and Hailey posing together, why not go back in time and see how one of the messiest Hollywood relationships happened?
October 16, 2022: "The Plot Twist"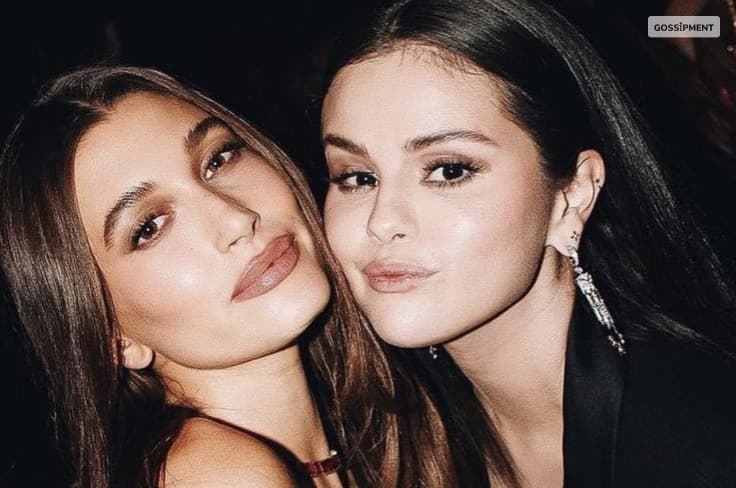 After years of pitting Hailey Bieber and Selena Gomez against each other amidst all the rumours, feuds, drama, and cheating allegations, these two rose above all the negativity.
Photographer Tyrell Hampton just posted a picture of Selena Gomez and Hailey Bieber together. The picture was captioned in just two words, "Plot Twist." Another fan account of Selena posted this photo, embracing the end of the feud.
September 29, 2022: Selena says, "words matter" on IG Live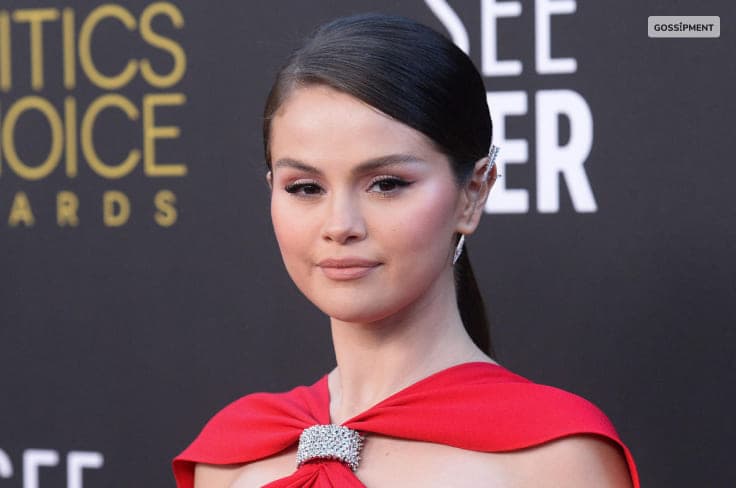 One day after the Call Her Daddy podcast interview with Hailey, Selena took to Instagram Live, where she talked with fans about her latest Rare Beauty launch.
This is where she said,
"If you support Rare, I cannot thank you enough but know that you are also representing what it means, and that is words matter. Truly matters." 
September 28, 2022: Hailey appears on Call Her Daddy
In the Call Her Daddy podcast, hosted by Alex Cooper, Hailey finally opened up about the long-lasting drama between the three. These include all the rumours, feuds, drama, cheating allegations, and online bullying by all the Jelena fans.
On this podcast, Hailey explained that there is no drama between her and Selena.
May 11, 2022: Selena denies shading Hailey
Selena posted a skincare routine on her TikTok profile, but she had to turn the co0ments of later on. The video was quite innocent, and nothing shady about it.
But fans commented at first, "Wait.. is she trying to make fun of you know who," the reference was directed towards Hailey. A few days prior, Hailey posted a skincare routine video as well.
After this conspiracy theory started to generate heat, Selena said on TikTok,
"Guys no idea what I did but I really am sorry. Zero bad intention. Deleting soon."
April 2022: Hailey begs commenters to leave her alone
Hailey came to TikTok to urge fans to stop bullying her in the comments every time she posts or uploads something online.
May 2021: Hailey harassed by fans at Met Gala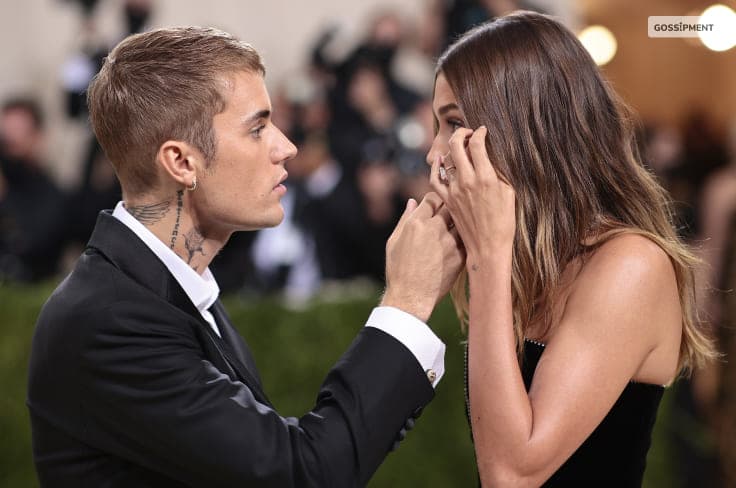 Well, this is plain harassment; no one deserves this. Wherever Hailey went, she got harassed by fans screaming, "Selena, Selena!" The Met Gala is the worst moment.
March 2021: Hailey talks about Selena comments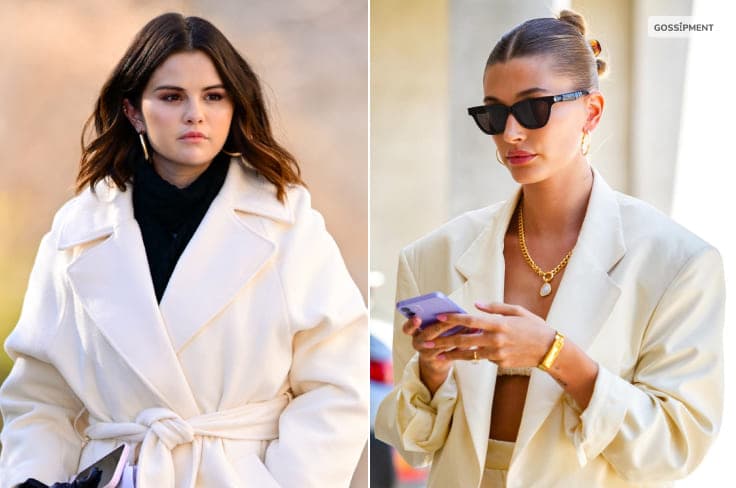 In a conversation with psychiatrist Dr. Jessica Clemons, she talked about her mental health and the constant comparison with Selena on her new YouTube channel.
December 2020: Justin fires back at fans for bullying Hailey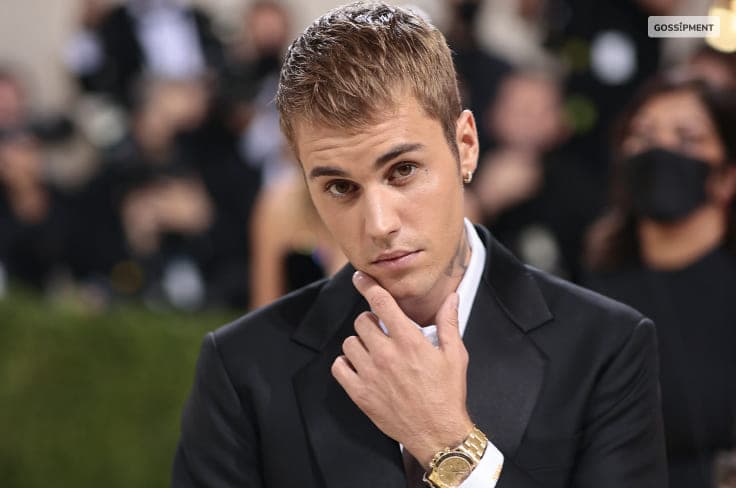 On an Instagram Live of Justin, a fan wrote a comment,
"Need to fuckiing bombard that slut with Jelena and how Selena is better. Go after, please, let's all go after her."
Justin later took screenshots of the comment and fired back at the fan for commenting such online bullying on his wife.
November 2019: Hailey denies feud with Selena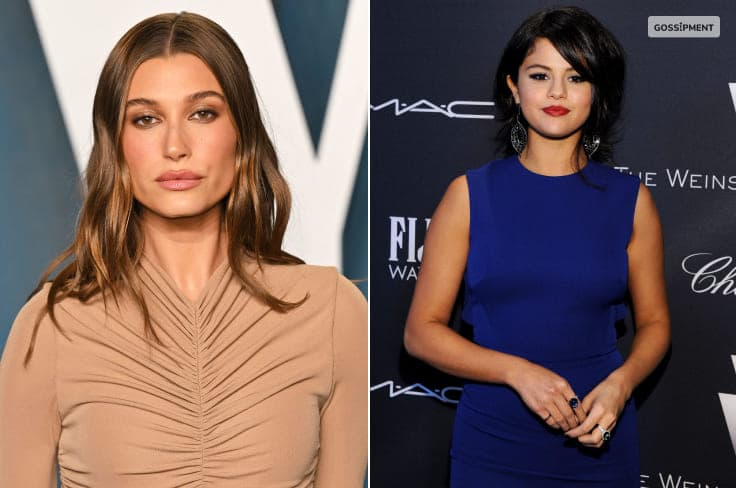 Hailey denied having any feud with Selena after the Instagram story drama. She tried to end the drama by liking a pic of Selena on Instagram.
October 23, 2019: "Lose You To Love Me" got released, and fans think Hailey shaded Selena.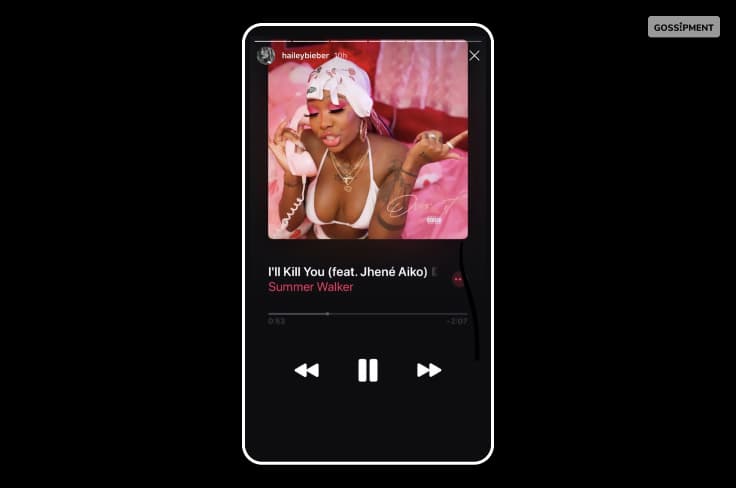 Selena released her song, "Lose You To Love Me," at 12:00 AM on 23rd October. It is the ultimate song on moving on.
Exactly 34 minutes later, Hailey uploaded a story on her Instagram, a song by JheneAiko, "I'll Kill You," The lines that played were, "I wish a bitch would try to come between us, it won't end up good."
April 19, 2019: Justin & Hailey addresses haters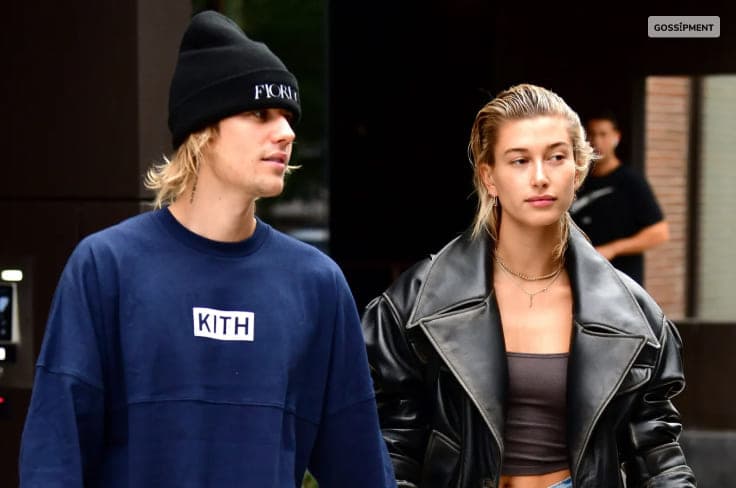 The married couple was faced with a lot of unwanted opinions on their marriage and relationship and how they preferred Justin with Selena to Hailey. This was when both Hailey and Justin addressed the haters online.
September 2018: Justin & Hailey are married!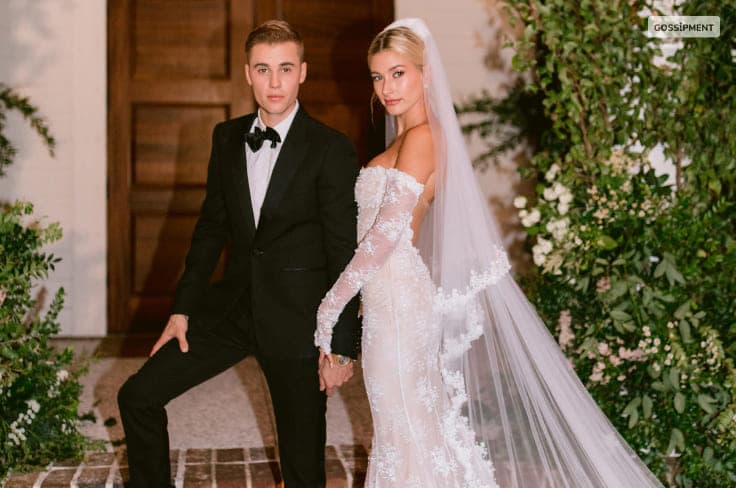 That was fast!! Here is the Biebers!! Weeks after they got together, Hailey & Justin got engaged and married soon after. The fans were quick to critique them. Hailey attempted to address the timeline of their relationship. 
May 2018: Selena & Justin break up again
Just one month after breaking up with Selena for the last time, Justin started dating Hailey in June 2018.
December 2017: Justin & Hailey hung out as Friends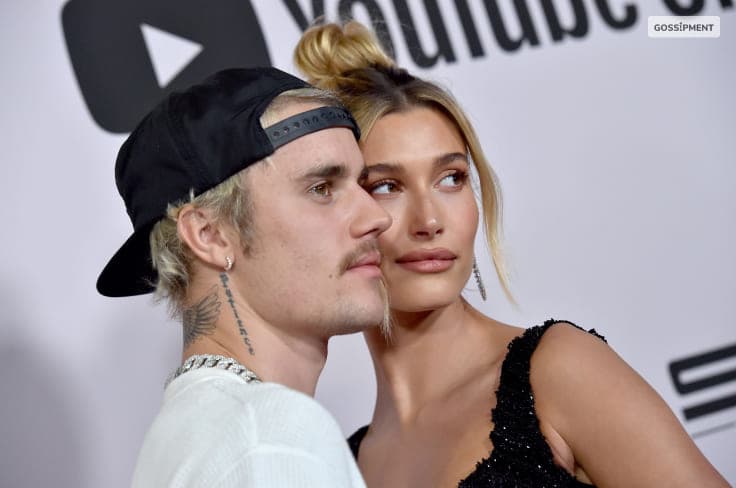 Justin & Hailey were spotted again hanging out while he was dating Selena again, supposedly. This made their fans very unhappy.
November 2017: Justin & Selena get back together
They were spotted multiple times in Los Angeles. This is what prompted the former couple to get back together again.
August 2016: Selena calls out Justin for "girlfriend hate"
Well, who could forget the commenting war between Justin and Selena? It all started when Justin's then GF Sofia Richie was getting a lot of hate from Jelena's fans.
December 2015: Justin celebrates New Year with Hailey and Friends
Justin kicked off 2016 with Hailey and other friends. He even uploaded a pic of him kissing Hailey without any caption, suggesting there is something between them.
November 2015: Justin serenades Selena with "My Girl"
One month before he flew to the Caribbean with Hailey and other friends, Justin was seen serenading ex-Selena with the song "My Girl" by The Temptation in a hotel. Selena was seen smiling & laughing the whole time.
December 2014: Justin celebrates New Year with Hailey
Justin celebrates New Year with Hailey Bieber and other friends, this is not the first time they will celebrate New Year.
November 2014: Justin denies being in a relationship with Hailey
This is where the drama begins; Justin uploaded a pic with Hailey months after the drama between her and Selena. He captioned the photo, "People are crazy. I'm super single and this is my good friend u would know otherwise."
July 2014: Justin & Orlando get into a tussle
We still don't know why they got into a fight in Spain. The possible reason may be when Bloom & Selena was hanging out at Chelsea Handler's show.
2013: Selena Releases "Come and Get it"
"When you're ready, come and get it… nah, nah, nah,nah…."
Selena dropped her latest song, "Come and get it," hinting at Justin. Later Justin uploaded a pic of them captioning, "Our love is unconditional," and deleted it quickly. 
2012: Justin & Selena break up for the first time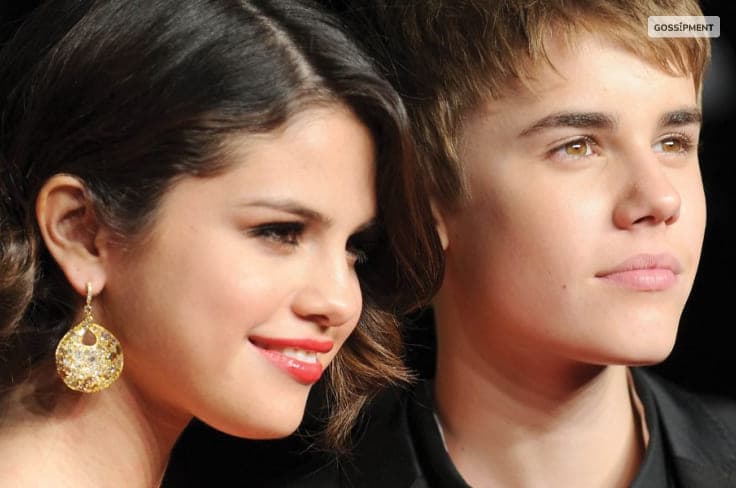 The budding power couple broke up for the first time, causing heartbreak in the fandom of Jelena. But this was not their last break up.
May 2, 2011: Selena talks about being in love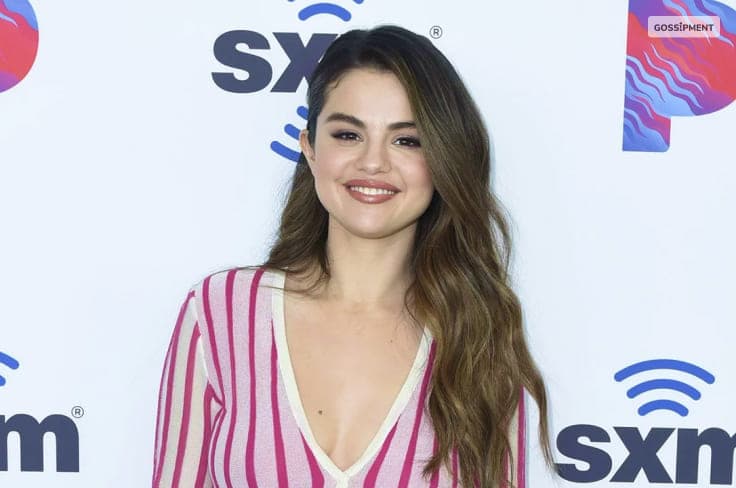 Selena sat with Seventeen and talked about her relationship with Justin directly. She talked about her falling in love. She said,
"I don't like hiding. I do like to keep certain things to myself, but at the end of the day, I'm eighteen, and I'm going to fall in love."
February 27, 2011: Selena & Justin make their red carpet debut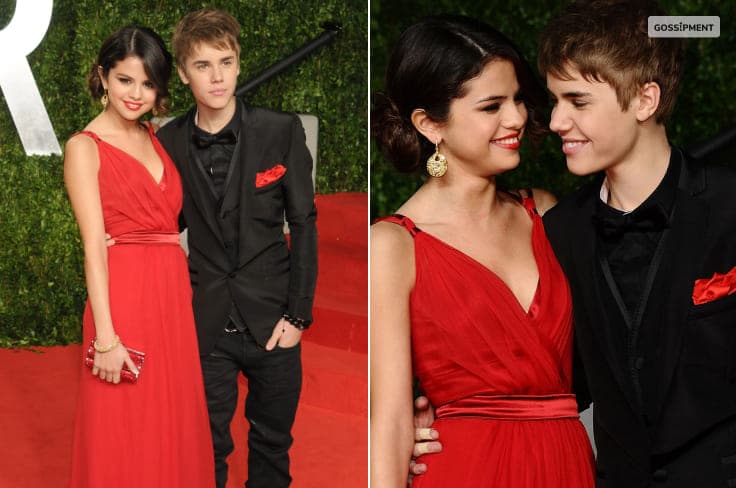 This tween couple became the cutest couple in Hollywood, making their first red carpet-debut at the Vanity Fair Oscar party in 2011. Both draped in red, matching the red carpet, Selena said it was her version of going to prom. 
2009: Justin met Hailey for the first time
When Justin was just 15, he met Hailey, who was 12, for the first time, along with her father Steve Baldwin. Decades later, a fan tweeted Justin the video of their first meeting.
Wrapping Up!
Now that all is good between Hailey Bieber and Selena Gomez, it's high time that the Jelena fandom be over it as well. Let peace be upon us. It's 2022 pitting women against women is not OK, as it never was. Hopefully, this is the end of a decade-long drama!!
Read More Gossip: