Kylie Jenner Claims That She Has Stopped Heavily Editing Her Photos On Instagram
Celebrities News●0 min read●
Kylie Jenner recently claimed that she has stopped editing her photos on Instagram – inspite of admitting to doing the same in the past. During the latest episode of The Kardashians, the 25-year-old entrepreneur sat down with her sisters, Kourtney Kardashian, and Khloé Kardashian, to discuss how the Kardashian clan has influenced the 'beauty standards' of this decade. 
During the conversation, Jenner told her older sisters,
"I just feel like we have huge influence, and like, what are we doing with that power? I just see so many young girls on the internet now fully editing [their pictures]. Like, the editing! I went through that stage too. I feel like I'm in a better place. But other people can instill insecurities in you."
In a sort of confessional, Jenner had noted that while it might be natural to be insecure at times, she has always been super confident, inspite of what people might think about her.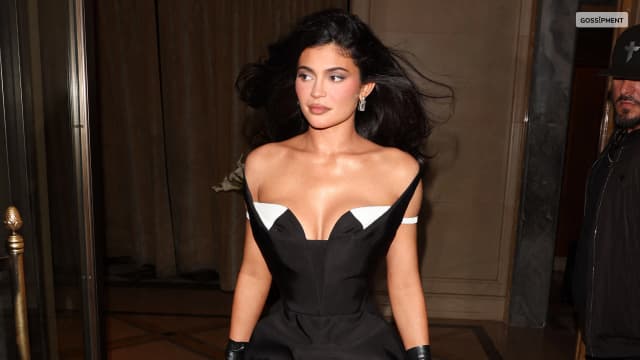 She noted, "I always loved myself. I still love myself. One of the biggest misconceptions about me is that I was just this insecure child, and I got so much surgery to change my whole face — which is false. I've only gotten fillers, and I don't want that to be part of my story."
Later, the youngest Jenner sister continued,
"Social media has been really interesting for me. I think I've just heard every negative possible thing and rumor that anyone could say about me. The more it happens, I think you just become stronger and just more numb to it."
Unlike the founder of Kylie Cosmetics, Khloé mentioned that she actually 'accumulated' most of her insecurities from online trolls and, obviously, society.
The 39-year-old spoke about her insecurities in a confessional,
"I've been torn apart from the minute that I [went] on TV. And then when I started changing my look … and there's still people constantly bullying you, it's like, so which one is it? You didn't like me then, and you don't like me now."
While discussing the delicate matter with her sisters, the founder of Good American also brought up a really old photo of herself where she looked like "she was wearing a fat suit." At the same time, she also added that she wouldn't even have undergone a nose job if their mom, Kris Jenner, had not made any comments about the same. 
During this time, Jenner also noted that she never really was insecure about her ears if the whole Kardashian clan had not made fun of them when she younger. It wasn't until Stormi was born that Jenner actually started loving her ears.
She said, "She has my ears, and it made me realize how much I love them. Because I'm like, 'Wow, I'm insecure about my ears,' and I think my daughter is the most beautiful thing ever."
Inspite of living in a world obsessed with complete perfection, Kourtney, at 44, is working on giving her children "The freedom to express themselves and not put so much pressure on perfectionism" — something that both her sisters also agreed with.
While the three sisters have come upon a new-found perspective on editing and Photoshop, as well as their influence on beauty standards, the entire Kardashian-Jenner clan has been accused multiple times of heavily editing their photos over the years. 
Have you read these?
👉 It Seems Rocky Ahead For Prince Harry And Meghan Markle: Report
👉Fans Are Conflicted as Jordyn Woods and Kylie Jenner Rekindle Friendship
👉 Barbara Palvin And Dylan Sprouse Tied The Knot After Five Long Years Of Courtship