Top 20 most beautiful women in the world (2023)  
Celebrities●0 min read●
"Never lose an opportunity of seeing anything beautiful, for beauty is God's handwriting"

Ralph Waldo Emerson
Beauty has changed its definition with each generation and will continue to do so as long as human beings keep evolving and remain sentient. So, true beauty, in our opinion, is all about inclusion, the inclusion of fluid standards and markers that would help an individual to feel comfortable. Because the skin that makes you feel comfortable is the one where you feel beautiful. Therefore, beauty is more of a state of mind rather than some set standards.
These diverse standards are the factors that make us human and unique in our own little way. Therefore, this list should not be taken as a product of exclusion but rather as a celebration of those fluid standards of beauty.
On that note, let us commence our journey to explore some of the most successful and hottest women of all time, 2023 edition.
20. Shay Mitchell
DOB: 10th April, 1987
Country: Canada
Profession: Actress, Model, Entrepreneur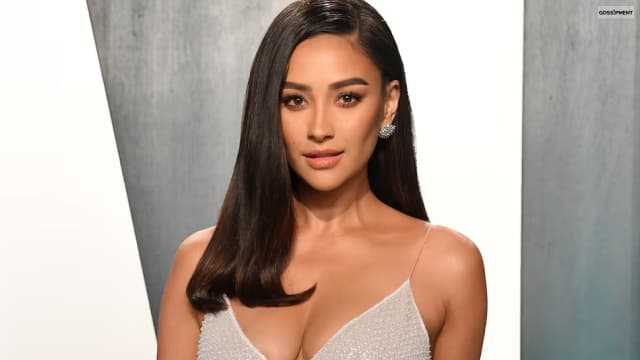 If you loved Pretty Little Liars as we do, chances are you have crushed hard on Emily Fields, played by Shay Mitchell. Born as Shannon Ashley Mitchell, this queen is half Filipino and half Irish. Apart from her work in front of the camera, she has also authored a book named Bliss along with her longtime friend, Michaela Blaney. Not only is she one of the most beautiful women in the world right now, but she is also a successful businesswoman.
19. Jameela Jamil
DOB: 25th February 1986.
Country: England.
Profession: News presenter, Actress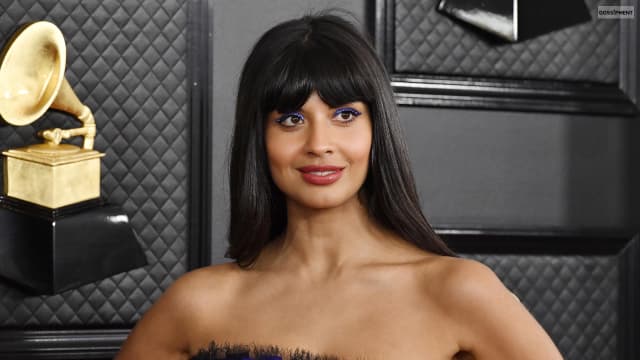 Can you believe that Jameela Jamil started out her career as an English teacher? Soon after, Jameela changed her career path and became a presenter for T4. She was also one of the first women to be a part of the BBC Radio 1 Chart Show. Currently, she is part of a critically acclaimed American television series named The Good Place. This project accredited Jameela a nomination for Golden Globe as well. She is also known for her humanitarian effort and has been quite vocal about body positivity.
18. Mahira Khan
DOB: 21st December 1984.
Country: Pakistan.
Profession: Actor, Model, VJ
If you ask any Pakistani, 'who is the most beautiful actress?', Mahira Khan's name would definitely come up in the conversation. From a VJ to being one of the highest-paid actresses of Pakistan, Mahira Khan made a long journey. Mahira Khan made her debut alongside singing sensation Atif Aslam in a hit romance named Bol. Mahira Khan has also broken the barriers in the nation and went on to star alongside famous Bollywood actor Shah Rukh Khan.
17. Emily Ratajkowski
DOB: 7th June, 1991
Country: UK
Profession: Model/Actress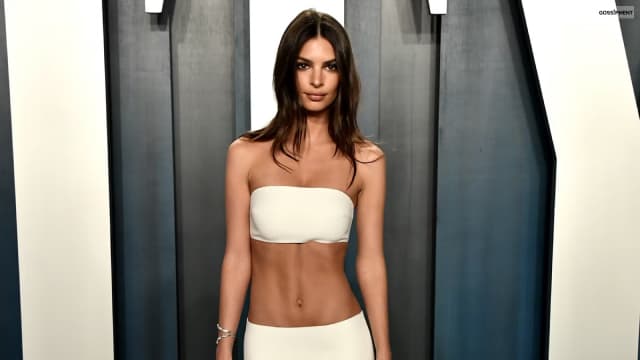 Beginning her career at the age of 14 with Nordstrom and Kohl's, Emily has gone on to become prominent in the industry. Emily made her professional runway debut back in 2015 at New York Fashion Week. Since then, Emily has walked Paris Fashion Week and partnered with several other big brands in the fashion and other lifestyle industries. She also featured in the 2014 film Gone Girl alongside Ben Affleck and Rosamund Pike. Apart from her beauty, she is one of those 'beautiful babes' who are also known for their vocal nature against any sort of social injustice.
16. Kat Dennings
DOB: 13th June, 1986
Country: USA
Profession: Actress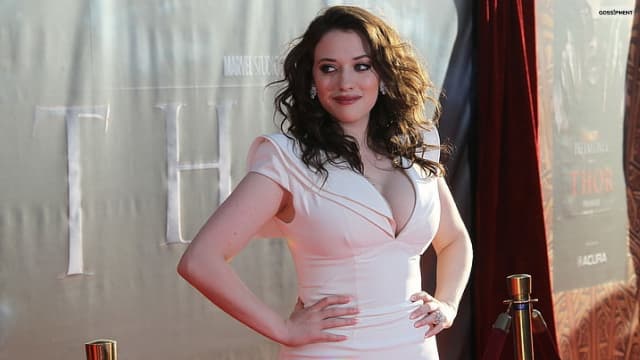 Who does not like Max's snarky social commentary about life from To Broke Girls? Kat and Max are not that different in real life. One can even say Kat Dennings is the sassiest Hollywood beauty, known for her dry humor and beauty. Her ability to remain humorous and beautiful at the same time easily makes her one of the most beautiful women in the world. Because humor is confidence, and Kat exudes confidence.
15. Priyanka Chopra
DOB: 18th July, 1982
Country: India
Profession: Actor, Producer, Model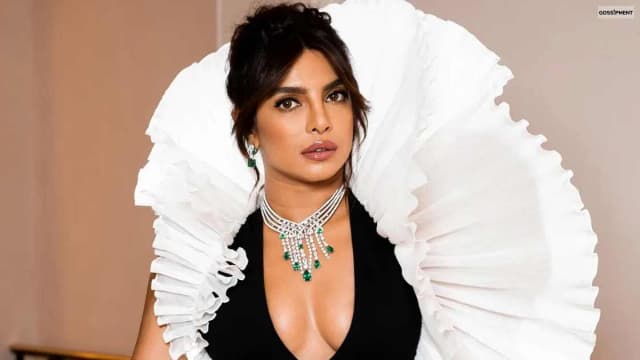 Chopra's breakthrough moment was her winning the title of Miss World in 2000. From there, Chopra went on to become a Bollywood actress with several outstanding projects under her belt. However, before becoming a household name, Priyanka Chopra was actually studying to become an aeronautical engineer. According to Time Magazine, Priyanka Chopra is one of the 100 most influential people in the world.
14. Zozibini Tunzi
DOB: 18th September, 1993
Country: South Africa
Profession: Model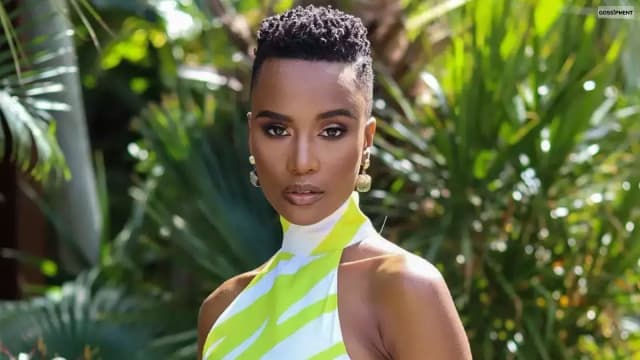 Winning two beauty pageants in the same year is no easy feat. However, Zozibini Tunzi made that possible. Winning Miss South Africa 2019, as well as Miss Universe 2019 in a span of just a few months. Tunzi is known to be the first black woman who won these pageants with afro-textured hair. Tunzi is also very vocal about the inclusion of black beauty standards and how girls should be taught leadership before anything else.
13. Deepika Padukone
DOB: 5th June, 1986
Country: India
Profession: Model, Actor, Entrepreneur, Humanitarian
Along with three Filmfare wins for her acting endeavor, she has also earned the accolade of being one of the highest-paid actresses in the world. Known for her iconic roles in films like Bajirao Mastani, Piku, etc., she has evolved greatly and has become a leading name in the industry. She is not only one of the most beautiful women in the world but is an entrepreneur and a humanitarian as well. Her organization, Lives Laugh Love, is known to bring awareness about mental health and its importance. Many of her fans have informally called her 'the national crush' of India.
12. Ho Yeon Jung
DOB: 23rd June 1994
Country: Korea
Profession: Model, Actress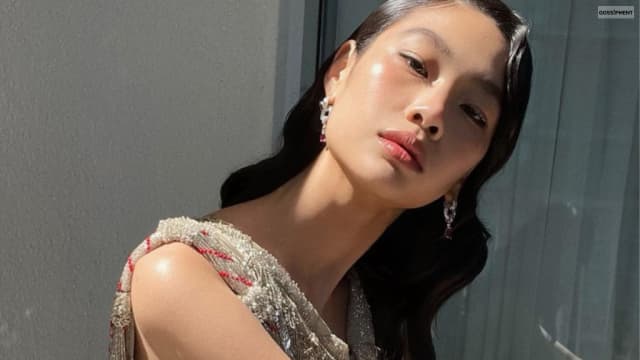 Ho Yeon Jung made her international runway debut at New York Fashion Week. She gained rapid notoriety for her 'fiery' red hair. She was awarded the Screen Actors Guild Award for Outstanding Performance by a Female Actor in a Drama Series, along with other accolades. In 2021, Jung surpassed Lee Sung-Kyung and Song Hye-Kyo to become the most-followed South Korean actress on Instagram.
11. Gal Gadot
DOB: 30th April, 1985
Country: Israel
Profession: Model, Actress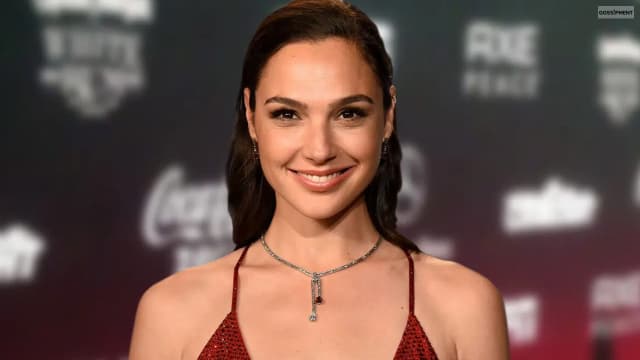 Primarily known for her acting Ventures in projects like Fast and Furious and DCEU movies like Wonder Woman, Justice League, etc. Gadot is known for her dedication to her craft. Gadot was said to be five months pregnant while she did her reshoots for Wonder Woman. However, she is also an ex-army and has served her nation as mandated by the Israeli Government. She is the real-life superhero we must look up to.
10. Bella Thorne
DOB: 8th October 1997
Country: USA
Profession: Actress/Model
Thorne is known for her rebellious nature across Hollywood. This young actor has gone on to star in several films and series like The Babysitter, Famous in Love, etc. Bella Thorne is socially active and is known to advocate for causes like the Humane Society, the Cystic Fibrosis Foundation, and The Nomad Organization, etc.
9. Yael Shelbia
DOB: 31st August, 2001
Country: Israel
Profession: Model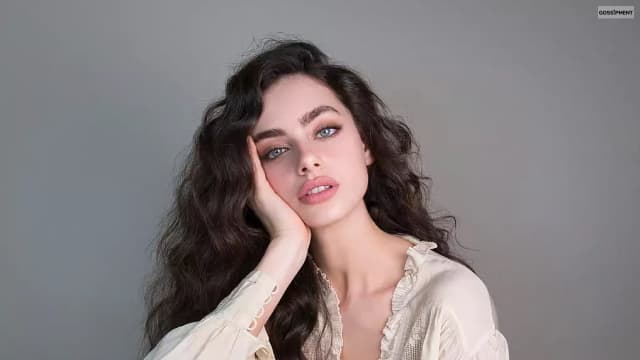 This 21-year model was named 'World's Most Beautiful Faces of the Year back in 2022. Being one of the top supermodels in Israel, she has gone on to do work with brands like Castro, Renuar, etc. Yael is the sixth Asian to feature on this list; it seems like Asian countries are the countries with the most beautiful women. Like Gadot, she too had to enlist in the defense forces, as was mandated by the Government.
8. Miranda Cohen
DOB: 21st March, 1996
Country: USA
Profession: Model, Athlete, Influencer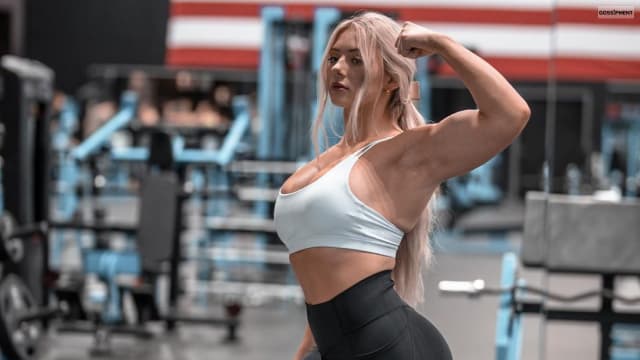 Cohen is an American model, fitness influencer, YouTuber and everything in between. With 1.5 million followers on Instagram, she is easily one of the top players when it comes to internet. She gained popularity due to her TikTok videos going viral; her content mostly revolves around fitness.
7: Jennifer Lawrence
DOB: 15th August 1990
Country: USA
Profession: Model, Actress
Not only is she an Academy Award winner, but she is also fun to be around, as can be seen from her interviews in Late Night Shows. According to an article by Forbes, Lawrence is one of the youngest model on the list of highest-paid actresses. Back in 2013, she also appeared on Time magazine's 100 most influential people in the world.
6. Bella Hadid
DOB: 9th October 1996
Country: USA
Profession: Model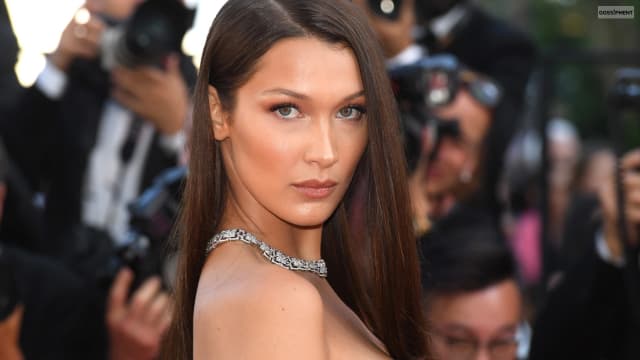 According to a scientific measurement to measure physical perfection named the Golden Ratio of Beauty Phi, Bella Hadid is the most beautiful girl in the world. This clearly shows in her career graph. Even though she is in her early twenties, she is one of the go-to models for big brands. Still, her family and friends claim that she still enjoys the 'little things' in life and is very down-to-earth.
5. Margot Robbie
DOB: 2 July 1990
Country: Australia
Profession: Model/Actress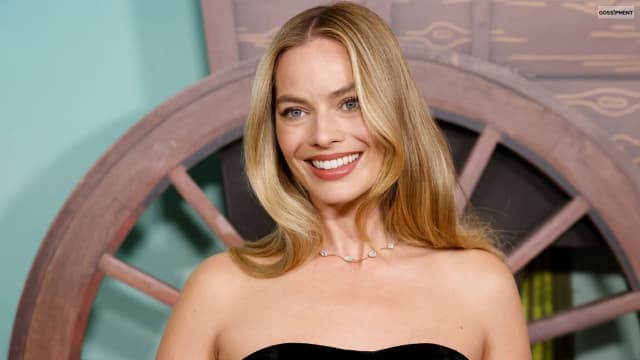 She made her acting debut in indie films back in the 2000s. However, Wolf of Wall Street by Martin Scorsese was her first big Hollywood break. Subsequently, she has gone on to don the iconic role of Harley Quinn, a psychiatrist turned criminally insane. Even though she is called termed as a 'bombshell' or one of the most beautiful women in the world, she hates those titles. She feels that she does not want to be associated with the stereotypes that come with it.
4: Nazanin Boniadi
DOB: 22nd May, 1980
Country: UK
Profession: Actress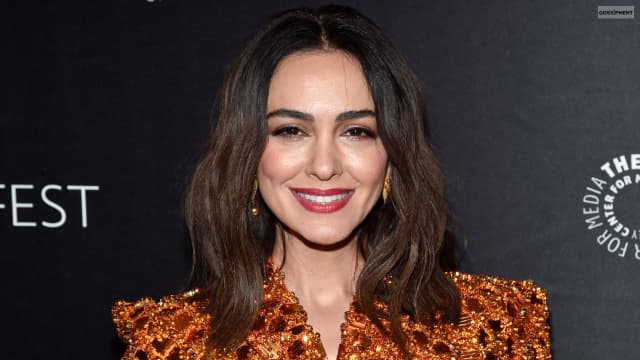 Born during the height of the Iranian revolution, this Iranian-born American actress earned an NAACP Image Award nomination in 2008 for her role in the American soap opera General Hospital. Apart from that, she even appeared in the popular sitcom How I met your Mother. Apart from her career as an actress, she is also known for her fight for women's equality.
3. Mia Malkova
DOB: 1st July, 1992
Country: USA
Profession: Pornstar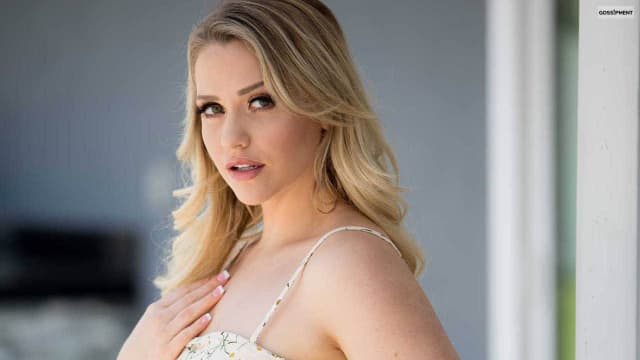 Prior to her entry into the adult movie industry, she worked with McDonalds when she was 16. Not only is she beautiful and brings a rawer charm of feminine sexuality and beauty, but she is also the winner of several accolades. She won the 2014 AVN Award for Best New Starlet and the 2017 XBIZ Award for Best Actress, amongst others. According to the internet, "she is one of the most popular pornographic actresses in the world." Apart from her career in the adult industry, she was also a part of an Indian documentary by Ram Gopal Verma about women's sexuality.
2. Emilia Clarke
DOB:23rd October 1986
Country: UK
Profession: Actress, Model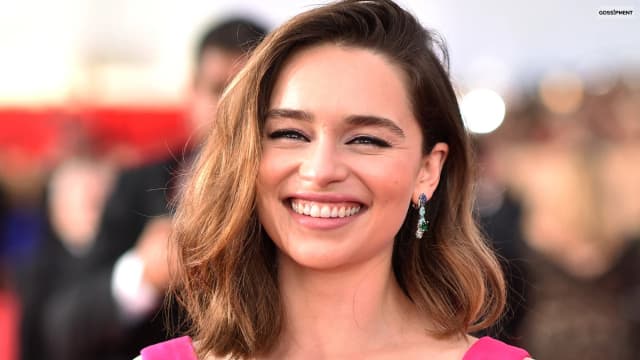 How can we forget our one true 'Mother of the dragons'? With an infectious personality and strong acting accolades, Emilia Clarke is easily one of the most attractive women in Hollywood. And now, with Marvel's Secret Invasion just around the corner, Emilia Clarke is set to marvel at us again with her acting skills and personality.
1. Beyonce
DOB: 4th September 1984
Country: USA
Profession: Singer, Music producer, Actor, Entrepreneur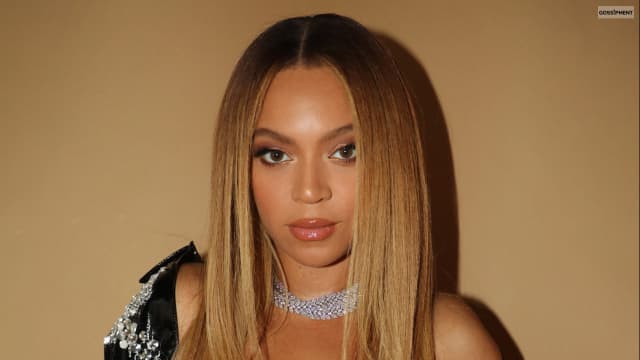 Winner of 22 Grammys and 62 nominations, Beyonce is an absolute queen. No wonder her fans call her 'Queen B'. Rarely would you come across an artist who can do it all. Her overall stage presence, thrilling vocals, and fiery personality is still unmatched. As of 2022, Beyonce's net worth was estimated to be around 450 million dollars. Forbes ranked her at 61st in the list of America's Wealthiest Self-Made Women. She is one of the best singer in Hollywood. She and her husband, Jay-Z are seen as the ultimate power couple. Such a huge presence throughout several niches really makes her one of the most successful females of her generation and in turn, one of the most beautiful women in the world.
And that's a wrap!
Again, this list was not intended as an attempt to answer who is the most beautiful woman in the world. Rather, this list was meant as a celebration of the Queens of this generation who again compelled the society to shift their perspective of beauty. Because beauty, in the end, is not just about a physical appearance but the legacy one can leave. These women will leave their legacy behind in their own worlds, and guess what? They will be looking good while doing it.
Have you read these?
👉 Top 30 Famous Dancers Of All Time