Most Favorite Expensive Restaurants That Celebrities Love
Celebrities News●0 min read●
Whatever you do in this life, is not legendary unless you manage to book a reservation in any of the most expensive restaurants in the world. It is no wonder that these restaurants are situated at the most premium locations in the world. Millions of cash have been disbursed behind its construction, design, staffing, and other essentials.
It is not only the exquisite haute cuisine but also the life-changing experience that people tend to pay for. From live showcasing of molecular gastronomy to dining in a grand room fitted with a chandelier made of 1000 crystal pendants or having food under seawater, it is an adventure of a lifetime.
Factors to Consider Before Visiting The Most Expensive Restaurants in The World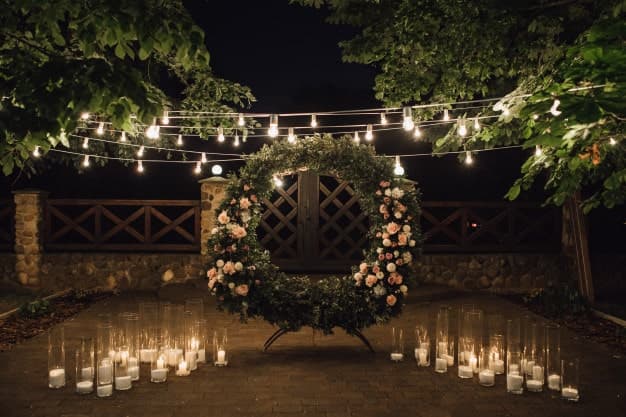 Without a speck of doubt, it can be taken into account that the most expensive restaurants in the world maintain the highest standards of their food, beverage, and service. Most of these restaurants bag three Michelin stars and are bound to make your heart melt with satisfaction.
Each of the ingredients used in the preparation of their dishes is imported from any corner of the world where they are found to be the best. No matter how great these restaurants are, every individual has their own preferences. Thus, here are some of the factors that you might consider before investing all your money to fine dine at any of these places:
Location

Cuisine offered

Ambiance

Service standards

Menu

Pricing
It is time that I reveal the names of these most expensive restaurants in the world that you all have been longing to know about:
1. Sublimotion
Location: Ibiza, Spain
Cost: $2380
Dining in the most expensive restaurant in the world, Sublimotion, is a multi-sensory experience that is bound to change your vision about the culinary world. It is a 12 seater outlet of the Hard Rock Hotel located in Ibiza, Spain. 
Three Michelin Star Chef Paco Roncero founded the restaurant, which offers a 20-course meal and only operates through the summer season. If you manage to place a booking, you are in for some incredible gastronomic and visual reality experience.
2. Masa
Location: New York, United States of America
Cost: $809
Three-Star Michelin Chef Masa Takayama began his career training at the legendary sushi place Ginza Sushiko and later moved to the US to start his own culinary journey. Masa offers a menu that is considered as one of the most expensive in the whole of America. 
This 26 seater sushi bar experiences Chef Masa taking on preparing the menu himself and showcase his talent and expertise. The Kobe beef and fishes are imported directly from Japan and prepared with old traditional methods to indulge the guests in an experience.
3. Kitcho Arashiyama Honten
Location: Kyoto, Japan
Cost: $646    
The restaurant is named after the man who started this venture to portray the classic kaiseki cuisine of Japan. The courses served to involve seasonal food from the sea and the land. The restaurant resembles a simple tea ceremony house but is considered among the topmost expensive restaurants worldwide.
It is now run by the third generation Chef Kunio Tokuoka. The premium menu keeps on changing every day. The place has been awarded Three Michelin Stars and several other awards. It has opened four other outlets across the state. 
4. Guy Savoy
Location: Paris, France
Cost: $626
The famous restaurateur and chef Guy Savoy own the two most popular restaurants- one in Hôtel de la Monnaie in Paris and the one in Las Vegas. The Three Michelin Star Chef portrays a very fine class of French cooking through his 13-course set menu. 
For his sincere and passionate work over the years, Guy Savoy has been counted in the list of the Top Fifty Restaurants in the world. As one of the most expensive restaurants in the world, its tasting menu offers delicacies such as whole-roasted barbecued pigeon, iced poached oysters, marmite of braised duck foie gras, and more.
5. Alain Ducasse au Plaza Athénée
Location: Paris, France
Cost: $603
The legendary Chef Alain Ducasse owns the flagship of one of the most expensive restaurants in the world. Having a dining experience in the main room of the plaza is no less than a fantasy. 
The room is set up with chandeliers dripping out with 1000 crystal pendants and cutlery recreated in the 1970's Roger Tallion style. The entire place is a work of art, and the menu offers a very classic bourgeois French cuisine.
6. Restaurant de l'Hôtel de Ville
Location: Crissier, Switzerland
Cost: $532
This Three Michelin Star restaurant stands on a castle-like setup to provide you with a royal dining experience. It was under late Chef Benoit Violier and his wife Brigitte Violier that the standards of this restaurant reached the peak.
The place is currently under the reign of Chef Franck Giovannini, which has managed to maintain its name among the bests. Being one of the most expensive restaurants in the world, it offers some of Switzerland's finest cuisine with Celtic sea scallops and Alpine goat on the menu. 
7. Ultra Violet
Location: Shanghai, China
Cost: $500-$600
Quite similar to the Sublimotion, this Three Michelin Star restaurant owned by the French Chef Paul Pairet has introduced the world with such a concept of combining science fiction with food. 
UltraViolet serves a 20-course menu created out of a wide range of ingredients. Being among the most expensive restaurants in the world, it offers an ultra sensory ambiance of audio-visual projections, scents, and simulations. 
8. Per Se
Location: New York, United States of America
Cost: $442
It is worth paying all the money to visit Chef Thomas Keller's abode of haute cuisine. It offers a combination of American and French food. You might just want to pay money to look at how beautiful a work of art those dishes are. The tastes are out of this world. 
It is one of the most expensive restaurants in New York that has bagged Three Michelin Stars. They serve a 9-course Chef's menu and a 9-course vegetable menu on a daily basis, both of which are held at the same price.
9. Ithaa Undersea Restaurant
Location: Conrad Rangali Island, Maldives
Cost: $435
The world's most beautiful restaurant, Ithaa is also one of the world's most expensive restaurants. Moreover, it is the world's first undersea restaurant surrounded by a glass cover, dipped 5 meters under the Indian Ocean.
It is a 14 seater restaurant that offers a panoramic sight of the underwater coral gardens and the mesmerizing aquatic creatures. The place serves a 4-course lunch and 6-course dinner menu inspired by the local flavors with a European culinary fusion. 
10. Osteria Francescana
Location: Modena, Italy
Cost: $350-$400
The best chef in the world, Massimo Bottura, brings together the local, regional flavors with a tinge of contemporary gastronomy in his own restaurant which has been named as the best in the world several times. If you want to experience a mind-blowing Italian meal, this most expensive restaurant in Modena is a must-visit.
Critics and food connoisseurs from all around the world have been attracted to this restaurant for its exclusive menu, which serves delectable preparations such as lobster in double sauce, fillet ala Rossini with foie gras and caviar, and much more. 
Which is The Best of The Most Expensive Restaurants in The World?
When it comes to competition, it is going to be a tough fight to decide which out of all the most expensive restaurants is the best. However, in my opinion, there is no point in comparing any of these culinary temples. 
This is because each of these restaurants offers a different gastronomic experience, and it would be a loss to not visit all of these on the list. Booking a table in any of these places, combining food with art is eventually going to offer an amount of pleasure which you might never have experienced before!
Read Also: