Famous Movie Couples Who Set the Bar Too Damn High
Entertainment●0 min read●
Just imagine! Sitting on a comfortable sofa on a lazy Sunday afternoon. It is raining outside, you have a hot cup of cocoa in front of you, and your favorite movie is on. Find Out the movie couples Who Set the Bar Too Damn High.
Seeing your favorite couple on screen makes you blush and happy, bringing tears to your eyes, and also sad that you are hopelessly single.
Eh! What can you do about your love life, for now, make yourself a bowl of popcorn and cuddle up to watch your favorite couple "making love" on screen (not like 50 Shades of Grey!).
Famous Movie Couples We All Love
When we talk about famous movie couples, we talk about the iconic couples for whom love was more about sex and lust. The desire to be with each other, the connection, the innocent romance, and the passionate chemistry between each other.
The couples that inspire us to find our "The One," our soulmate, our "One True Love." But in real life, love is not easily found, "love at first sight" is a fictional concept; it takes work to know and understand each other, like most of the couples here on this list.
So if you are a hopeless romantic, keep on reading to find out if your favorite couple made the list or not.
1. Viola And Wil (Shakespeare In Love)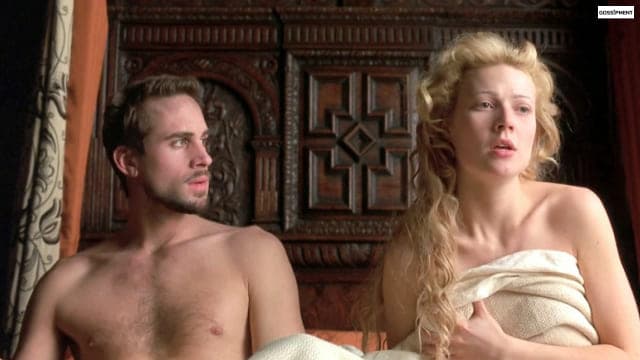 "What is fiction when it comes to love?" This passionate fling romance is the true inspiration behind the iconic Romeo and Juliet.
2. Rick And Ilsa (Casablanca)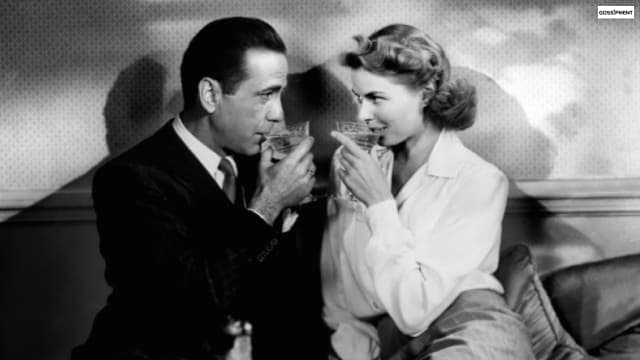 "Kiss me. Kiss me as if it were the last time." Need I say anything more…
3. Marianne And Heloise (Portrait Of A Lady On Fire)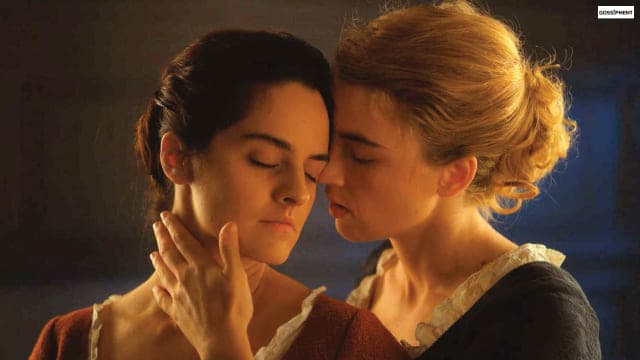 Their love burnt brighter than their short-lived romance.
4. Mia And Nicholas (The Princess Diaries 2)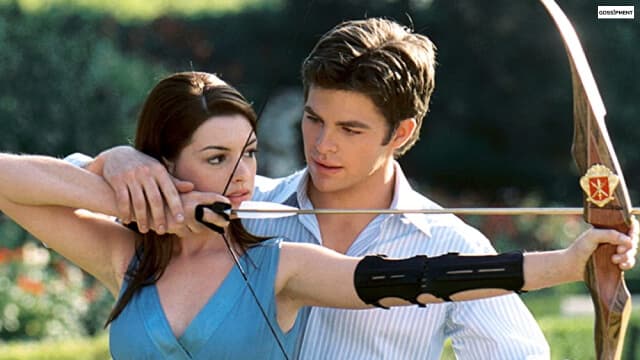 Has he ever made your foot pop? Maybe they didn't have Chris Pine's blue eyes.
5. Tish And Fonny (If Beale Street Could Talk)
What can be more perfect than falling in love with your best friend? The familiarity, understanding, and being comfortable with your partner. I can't get better than that.
6. Christine And Raoul (The Phantom Of The Opera)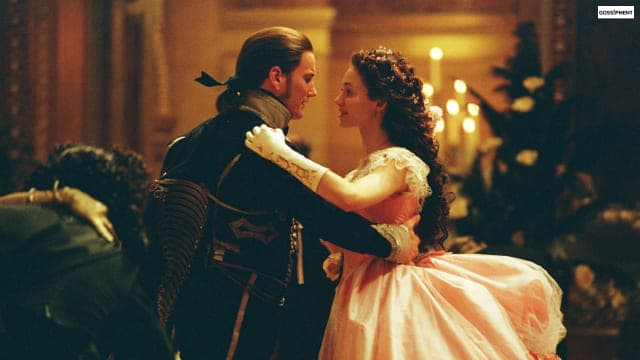 If we keep the murder aside, Love and Passion are what happens between Christine and Raoul. But she made the right choice indeed.
7. Indiana Jones And Marion (Raiders Of The Lost Ark)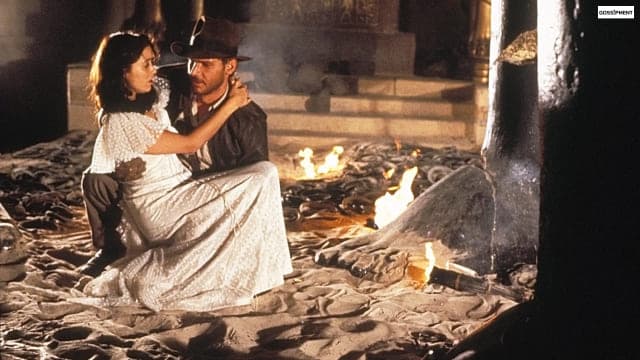 Partners who fight together stay together! If that's not love, then what it is anyways.
8. Elizabeth And Wil (Pirates Of The Caribbean)
How many can say their man became a pirate for them? Sure Elizabeth can.
9. Neo And Trinity (The Matrix)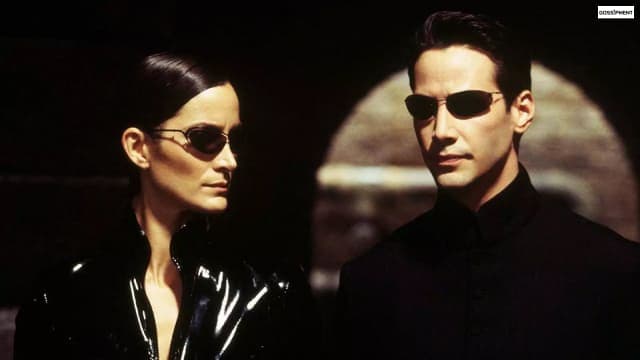 Don't lie and say that you didn't get excited seeing Neo and Trinity together again in The Matrix Resurrection.
10. Reynolds And Alma (Phantom Thread)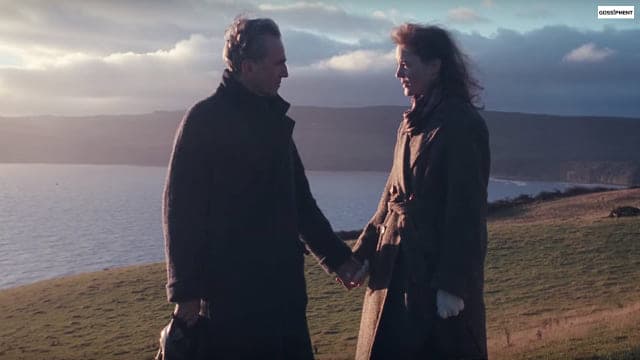 An intense creative desire creates a barrier between a stable relationship and emotional intimacy.
11. Albert And Armand (The Birdcage)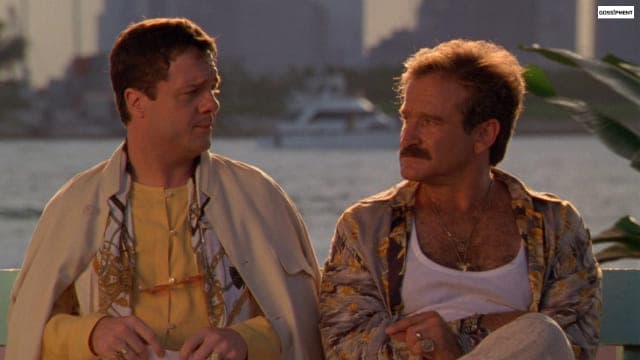 Though the movie was not about them. These two definitely stole the show with their solid partnership.
12. Jasmine And Aladdin (Aladdin)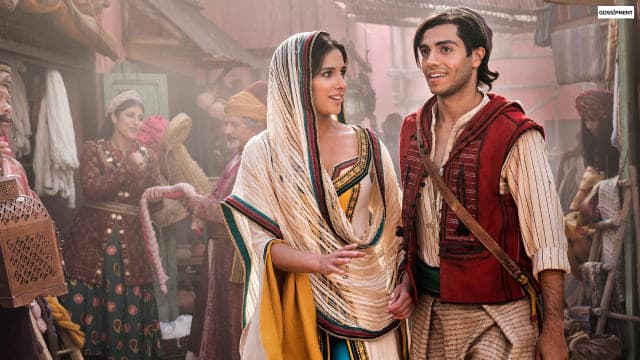 When you are in love, well, it's "a whole new world!"
13. Rose And Jack (Titanic)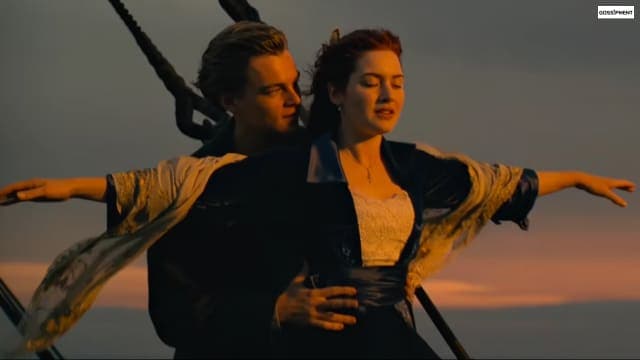 Even though Rose needs to learn a lesson or two about sharing, we can't ignore that they are the most iconic on-screen romantic couple ever.
14. Patrick And Kat (10 Things I Hate About You)
Although my high-school days are over, I'm still waiting for someone to serenade me with "Can't take my eyes off you." 🕒🙃
15. Edward And Vivian (Pretty Woman)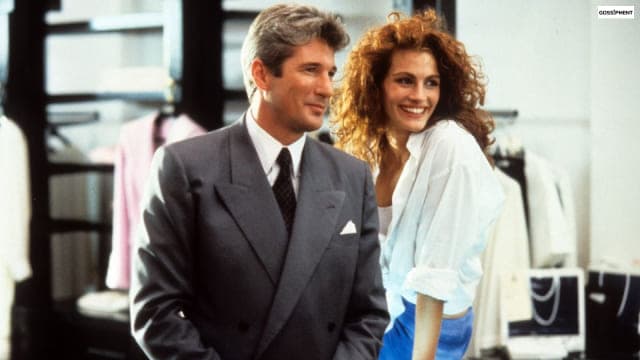 Julia Roberts million dollar smile is not the only reason to watch this amazing movie.
16. Sandy And Danny (Grease)
The good girl falls in love with the quintessential bad boy! Tell me something new.
17. Mary Jane And Peter (Spider-Man 2)
He swept her off her feet, and she got tangled in his web… of love.
18. Cher And Jose (Clueless)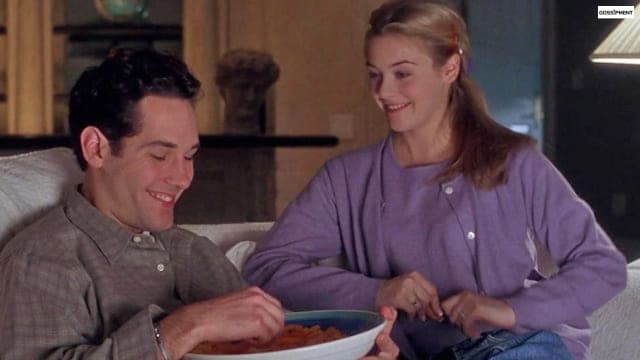 What? Ex step-siblings falling in love? Do you find it weird? Well, I don't. Anyone can fall in love with a young Paul Rudd.
19. Sara And Derek (Save The Last Dance)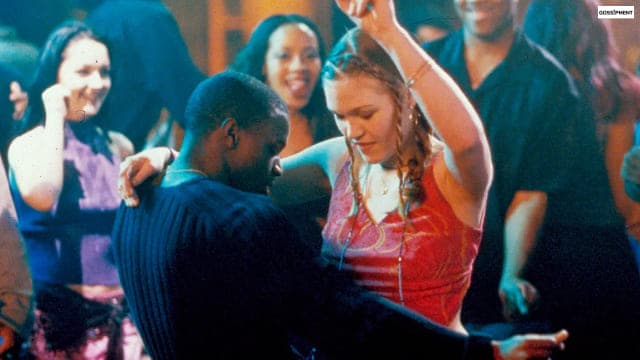 What can be more romantic than you and your man dancing the night away together? The heat, the chemistry, and the sheer passion between the two are enough said.
20. Carrie And Mr. Big (Sex And The City)
"I'm looking for love. Real love. Ridiculous, inconvenient, consuming, can't live without each other love." Me too, Carrie, me too.
21. Baby And Danny (Dirty Dancing)
If you never tried to do the iconic lift with your partner, then you haven't lived life.
22. Holly And Paul (Breakfast At Tiffany's)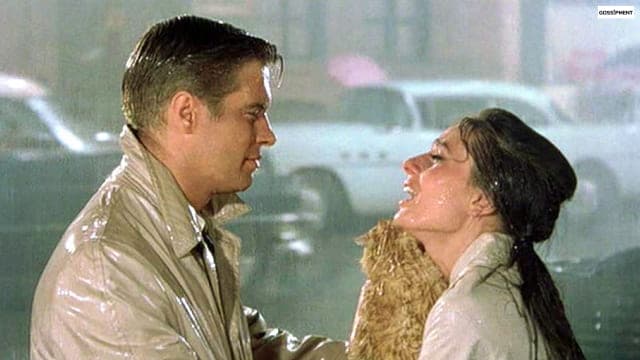 Is your love more precious to you than Tiffany's diamond?
23. Noah And Allie (The Notebook)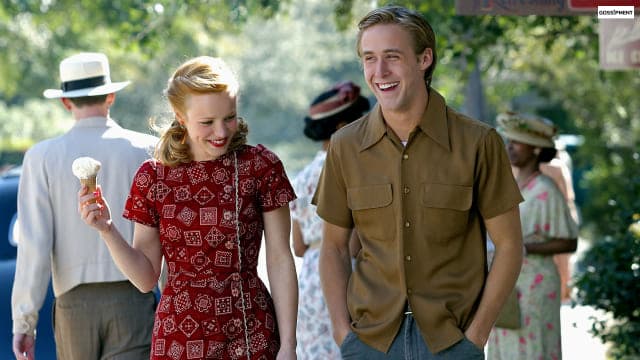 "I am not crying!!"… "Someone is cutting onions in the other room"😭
24. Peter And Lara Jean (To All The Boys I Loved Before)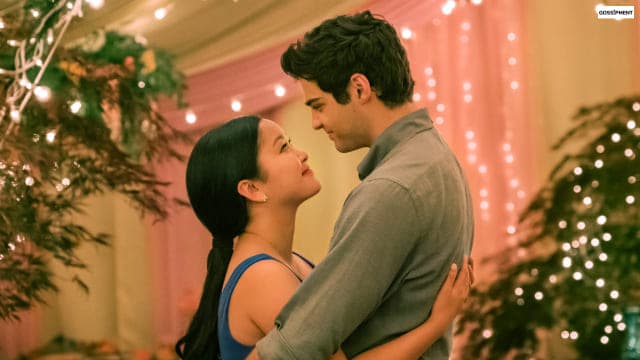 I would probably never get bored of these high school romances.
25. John And Jane (Mr. & Mrs. Smith)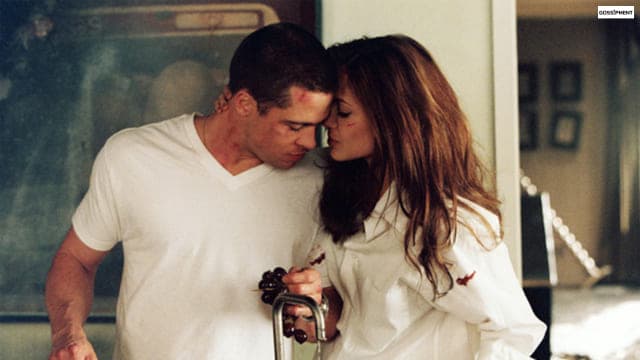 Oh.. the movie that gave us Brangelina… But divided Hollywood into picking sides in a bitter fight.
26. Edward And Bella (Twilight)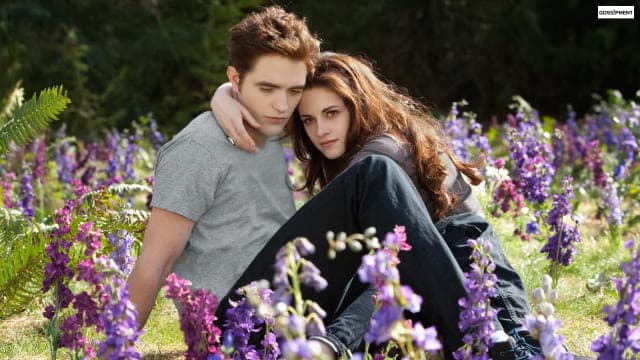 The movie where "Bite me" can actually be a pickup line!! (I know… Lame!!😂)
27. Sally And Harry (When Harry Met Sally…)
Can a platonic friendship turn into a romantic love story? Well, Why not?
28. Tony And Maria (West Side Story)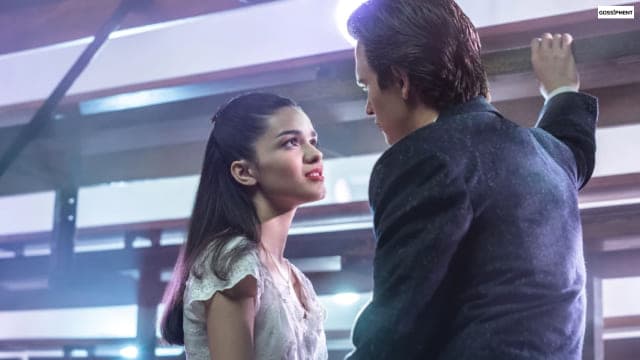 Romeo and Juliet move over; there's a more tragic love story in town.
29. Quincy And Monica (Love & Basketball)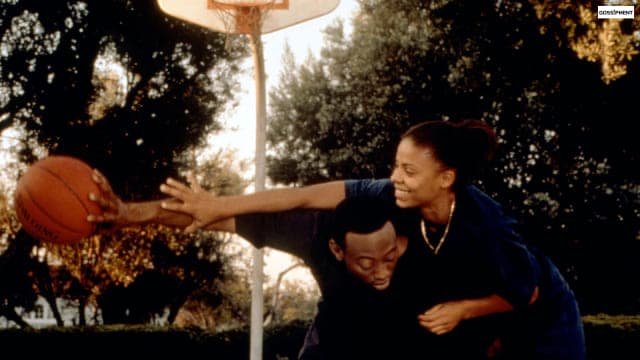 The couple who plays basketball together stays together. The film showed women are capable of having both love and a career.
30. Elizabeth And Mr. Darcy (Pride & Prejudice)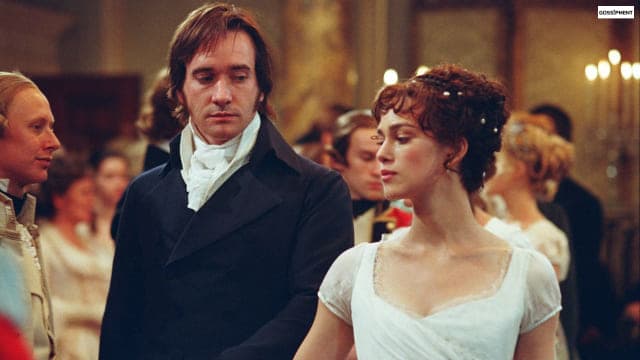 Take a moment to think that this novel was 200 years old!! Some things never go old.
31. Troy And Gabriella (High School Musical)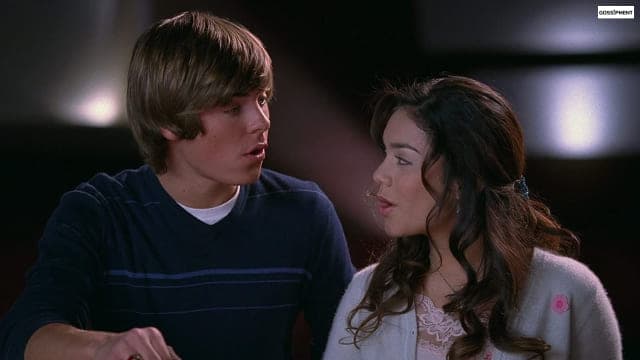 The chemistry between them is so obvious since they were dating at the time.
32. Princess Leia And Hans Solo (Star Wars)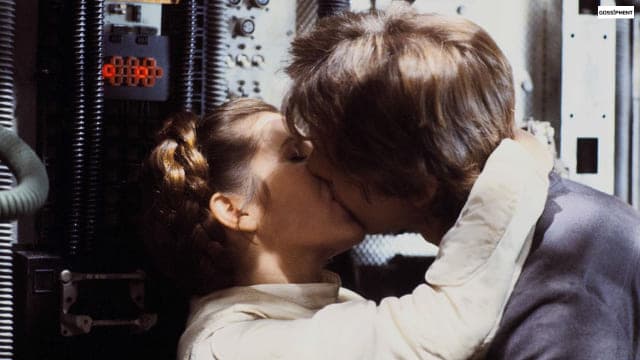 Their love is just out of this world.
33. Mia And Sebastian (La La Land)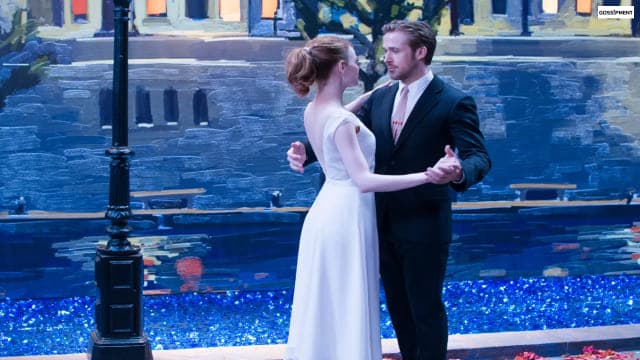 If Ryan Gosling's singing and dancing don't destroy you, then the ending surely will.
34. Westley And Buttercup (The Princess Bride)
Heroes, villains, wizards, giants, and love!! That sounds about right!
35. Mark And Bridget (Bridget Jone's Diary)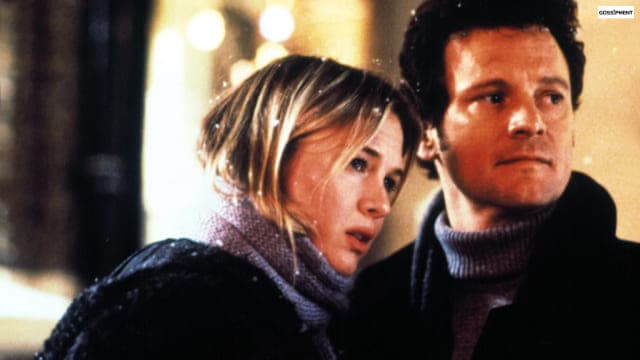 The fact that Colin Firth's name here was Mark Darcy was a tribute to him for his role of Mr. Darcy in the 1995 BBC adaptation of Pride & Prejudice. It's all about the layers, guys!!
36. Ennis And Jack (Brokeback Mountain)
"Tell you what… the truth is.. Sometimes I miss you so much I can hardly stand it." Just take it in.
37. Katniss And Peeta (Hunger Games)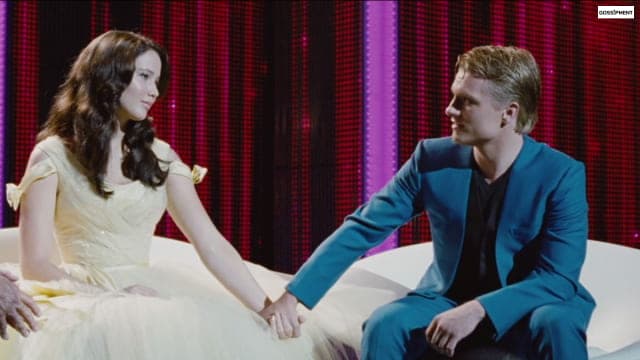 "This is the first kiss where I actually feel stirring inside my chest. Warm and curious. This is the first kiss that makes me want another." This is what a first kiss should feel like, shouldn't it??
38. Emma And Adele (Blue Is The Warmest Colour)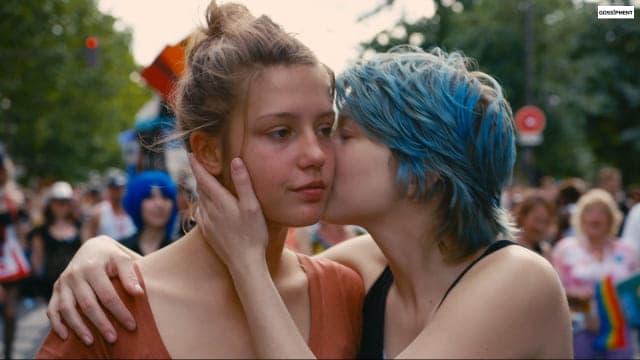 If you haven't watched this movie, then what are you waiting for?? But not with your parents.
39. Jamal And Latika (Slumdog Millionaire)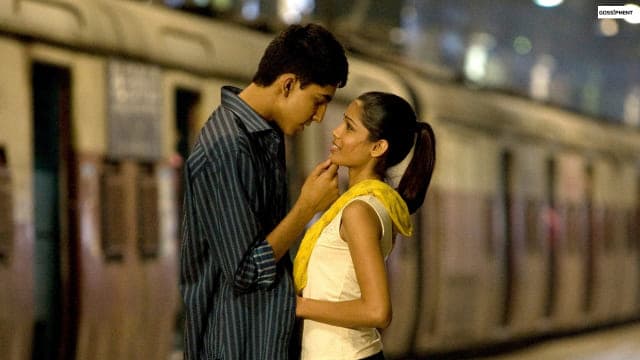 Who would have thought a simple tea seller would become a millionaire and win over the girl on the same day?
40. Ron And Hermoine (Harry Potter)
Its leviosa, not leviosar!! Well, Ron definitely paid attention to her, as we all know!😉
41. Rachel And Nick (Crazy Rich Asians)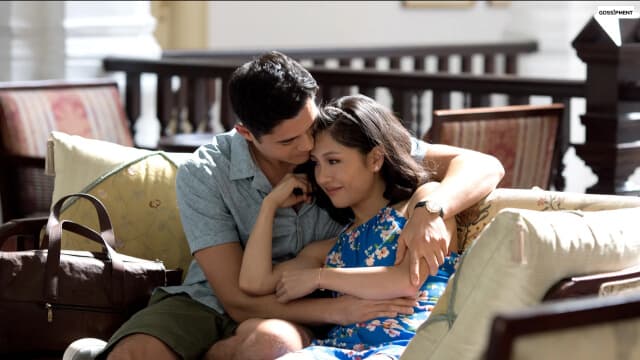 I suppose if your boyfriend turns out to be a super rich guy, then it's not the worst thing in the world..
42. Romeo And Juliet (Romeo + Juliet)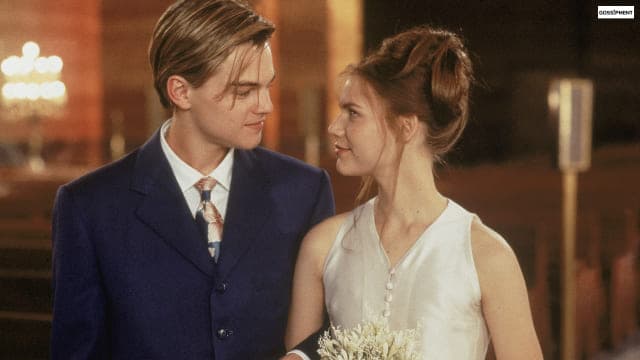 Here's a lesson for you lovers out there… Faking your own death never turns out the way you want it to.
43. Tris And Four (Divergent)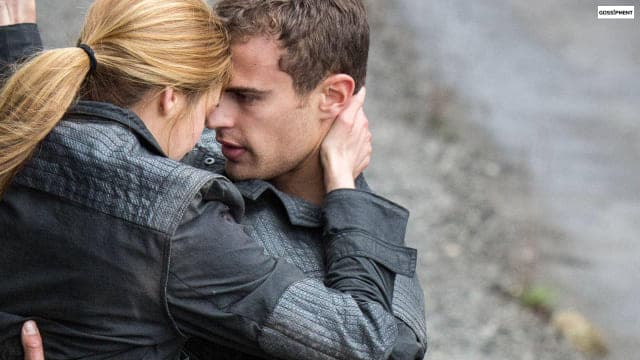 Well, I am not jealous that Shailene Woodly gets to kiss the hottest dudes here!!
44. Oliver And Elio (Call Me By Your Name)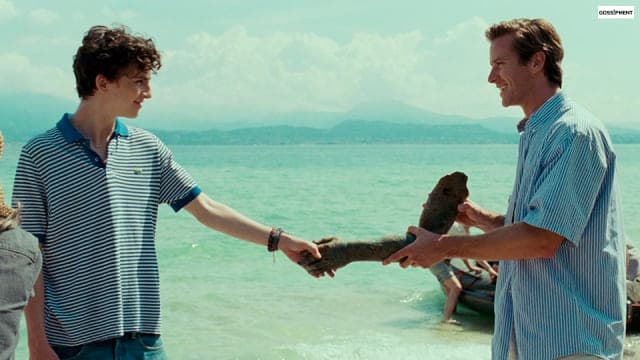 "Call me by your name and I'll call you by mine." No one is calling me by my name, so why do I care!!
45. Clark And Lois (Man Of Steel)
Have you seen a stronger relationship than theirs? She is the Key to his heart.♥️
46. Belle And Beast (Beauty And The Beast)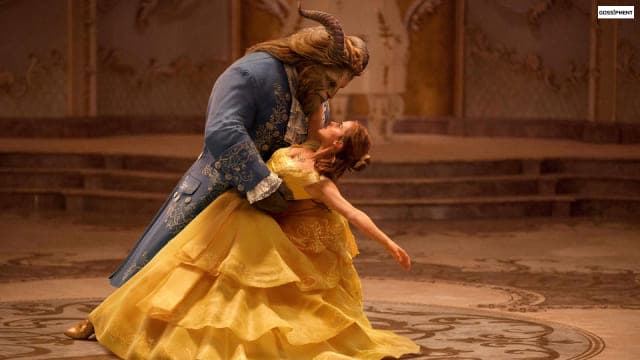 Maybe the relationship is not perfect, but what is? Theirs are a tale as old as time.
47. Gus And Hazel (The Fault In Our Stars)
If you don't tear up watching this movie, then sorry, we can't be friends.
48. Peter And Gwen (The Amazing Spider-Man)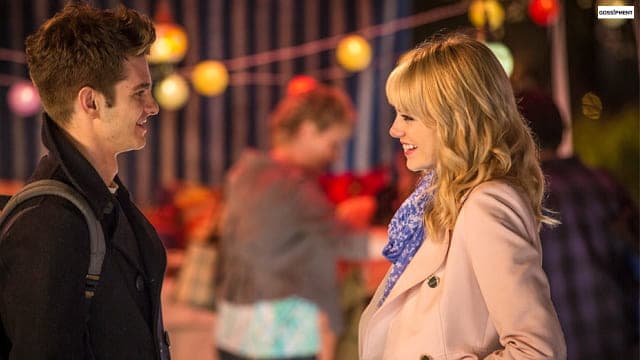 "You're Spider-man. And I Love that.," "But I love Peter Parker more." She fell in love with the man underneath the mask and not the superhero.
49. Tom And Summer (500 Days Of Summer)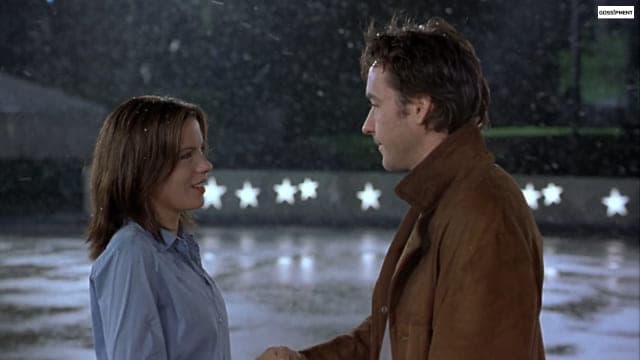 Not every relationship ends up "happily ever after." It's more of a concept, not reality.
50. Sara And Jonathan (Serendipity)
Rarely can John Cusack and Kate Beckinsale do anything wrong. But don't leave your love life upto destiny and fate. Serendipity rarely happens in real life.
51. Raj And Simran (Dilwale Dulhania Le Jayenge)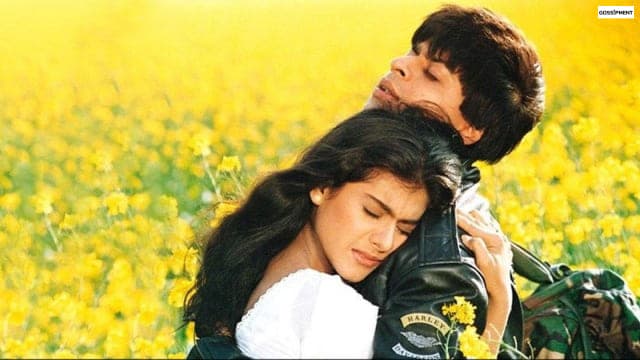 You might be wondering what this Bollywood movie doing amid all these Hollywood movies is. Well, you have to see the movie to know why Raj and Simran are an iconic romantic couple.
Wrapping Up!
I could have kept on going, but I had to stop at some point, right? There is no shortage of romantic movie couples in the film industry around the world.
And although love remains the common factor between all but each story is different, and each couple is different. And their unique love story is what makes them iconic movie couples.
Read More From Us