Gossipment's Ridiculously Early Oscar Predictions For 2023!
Awards●0 min read●
Our ridiculously early Oscar predictions are not as ridiculous as you think since, if we are being honest, we have pushed these predictions for way too long. If you think about it, there's no specific time for the Awards Season to start or end – in fact, the season usually operates for around 365 days, but when it comes to predictions, we keep pushing these off, giving people a chance to breathe a little.
The whole 'could win' or 'should win' conversation has often proven to be complete kryptonite, especially in the case of most long-term frontrunners. It has, in fact, reached a point where any film's Oscar-winning changes have made their way into the whole release conversation, leaving studios with fewer incentives for participation in this festival circuit.
This, in turn, becomes detrimental to the long-term aspirations of several films amidst the entirely viable awards landscape. And we really don't want to add any fuel to this fire. After all, not many films can survive scrutiny for nine months without stumbling. So we decided to wait!
But not anymore! Keep reading to find out all the Oscar predictions for 2023!
Gossipment's Ridiculously Early Oscar Predictions For 2023!
We are only two months away from the Oscar nominations and almost four months from The 95th Annual Academy Awards! But with The 94th Annual Academy Awards barely out of our consciousness, we are back with the 2023 Oscar Predictions, and it does seem pretty ridiculous!
Wasn't it yesterday when Coda won Best Picture at The 94th Academy Awards? Not really! The 2023 Oscar edition is currently in full throttle – so let's get this festive season started!
2023 Oscar Predictions: Best Actor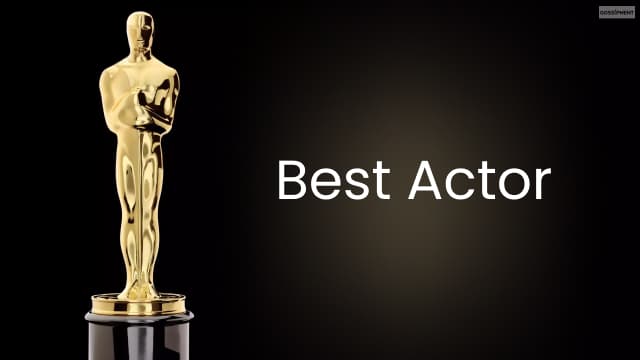 The oscar best actor nominees might not turn out to be very surprising, considering most of the names here have already been screened at various festivals as well as for critics. In addition, while the list features several former nominees and winners, many new names have also made it to the list. So scroll down and read on as we start breaking down all ridiculously early choices for the Oscars.
Brendan Fraser, The Whale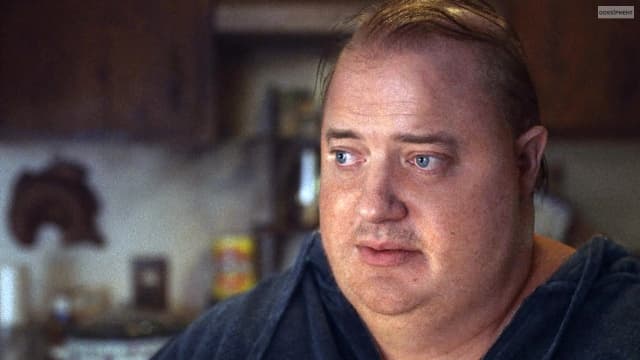 Since Brendan Fraser's return to the world of acting was made public two years ago, it seems like every other person really wants this man to win! Fans have been consistently asking about Fraser's return to the theatres, who was working through professional and personal setbacks – Hollywood has finally given fans what they have been asking for!
When The Whale was first shown at the Venice Film Festival, the Gods And Monsters actor seamlessly rose to the top of best actor prediction lists. And we can't help but agree that Fraser did an amazing job playing a recluse trying to reconnect with his daughter. Plus, Fraser's charming nature and undeniable charisma only add to the brilliance of his performance.
Austin Butler, Elvis
From the very moment, we came across those photos of Austin Butler dressed like Elvis, we have been waiting to watch his performance. Elvis happens to be Baz Lurhmann's ode to a larger-than-life figure of the legendary Elvis Presley, and it must have been difficult shoes to fill for a young actor like Austin Butler.
Although debuting any film during Summer can be a huge risk for the Awards season, both Baz Luhrmann and Austin Butler have managed to keep the film in conversation throughout the year. While the film opened to mostly mixed reviews, it did earn over 150 million dollars just at the box office – so there's no way we can leave out Austin Butler away from Oscar predictions.
Colin Farrell, The Banshees Of Inisherin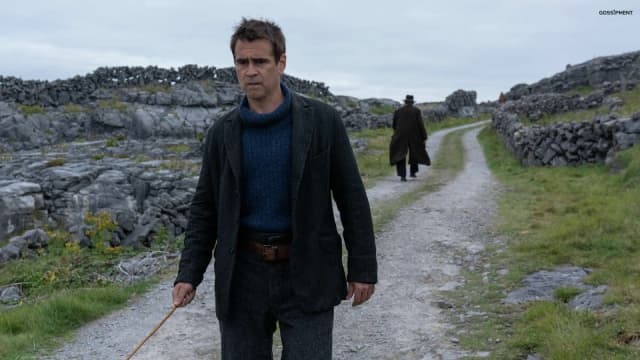 Right after The Banshees Of Inisherin premiered at the Venice Film Festival, all best actor conversations started including Colling Farrell. Now, this did not come as a surprise to most of us, considering we have watched Farell deliver top performances in the past. But, on top of that, the film's director is none other than award-winning Martin Mcdonagh!
Martin Mcdonagh is definitely not a stranger to the Oscar stage – he is also known for his successful work in Three Billboards Outside. Moreover, we are also expecting Farell's co-star, Brendan Gleeson, to bag the nomination for Best Supporting Actor. Although known as Farell's best work, the actor does end up eclipsing Gleeson's performance to an extent.
Diego Calva, Babylon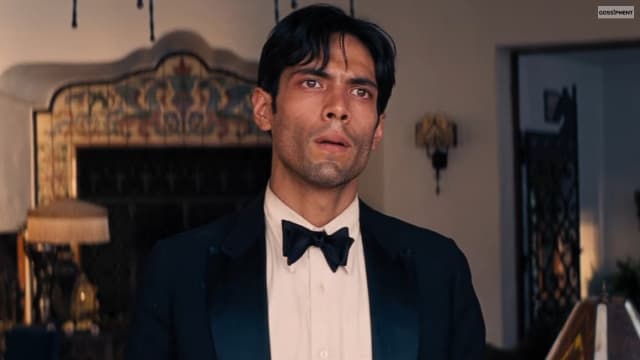 Believe us when we say that Diego Calva is not on every other list of Oscar predictions. This is because Babylon has hardly been screened for major critics, but we did hear rumors that have acted as a catalyst! Of course, the major factor here is Damien Chazelle – did you know that his upcoming work features big names like Toby McGuire, Margot Robbie, Brad Pitt, and Calva?
Apparently, all these stars have bagged substantial roles in this Old Hollywood comedy. However, although Pitt and Robbi are expected to shine with their name recognition and star power, we believe young Calva is the breakout star in spite of his relatively smaller role – the outsider looking at an opulent and decadent world of movies is primed for awards and recognition.
Other Top Best Actor Performances:
Yes, the four names we mentioned are our top contenders for Oscars 2023. And that's not all – we have four more names. So scroll down to check out now!
1. Glen Powell and Jonathan Majors in Devotion,
2. Timothee Chalamet in Bones And All,
3. Daniel Kaluuya in Nope, and
4. Tom Cruise in Top Gun: Maverick.
Read more: 10-Year Oscars Ban For Will Smith After Slapping Chris Rock On Stage
2023 Oscar Predictions: Best Actress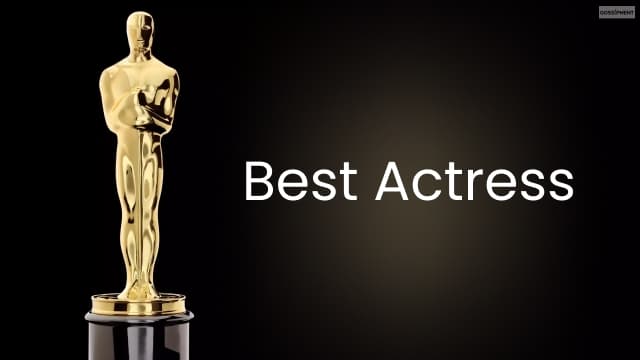 For the first time in the history of Oscars, can we finally watch three different women of color nominated in the Best Actress list? A category that yielded only a single Black winner (Yes, I am talking about Halle Berry and her performance in Monster's Ball) and absolutely no Asian or Latina winner – but all this is about to change in 2023 (hopefully!)
Viola Davis for her performance in The Woman King, Michelle Yeoh for her performance in Everything Everywhere All At Once, and Danielle Deadwyler in the Till is here to lead the way, and that's not all!
So without wasting any time, let's check out the oscar predictions 2023 for Best Actress!
Michelle Yeoh, Everything Everywhere All at Once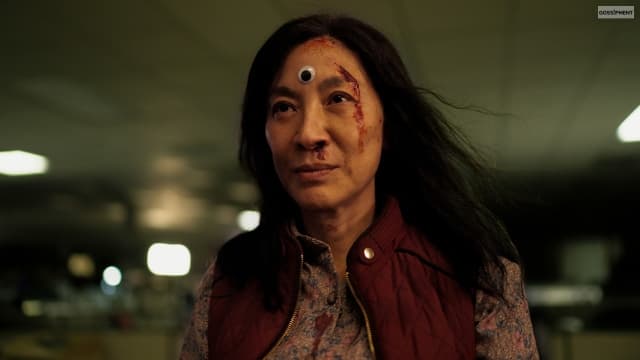 Michelle Yeoh plays an aging immigrant from China who gets swept up in this insane adventure – a woman who is responsible for saving the world, and that too alone! What a beautiful movie and more than a charming performance.
Yeoh almost convinced us that she could easily save this world by just connecting with all the could-have-beens in different situations! But, while Marvel did the same in the new Dr.Strange movie, Yeoh did so much better!
Cate Blanchett, Tár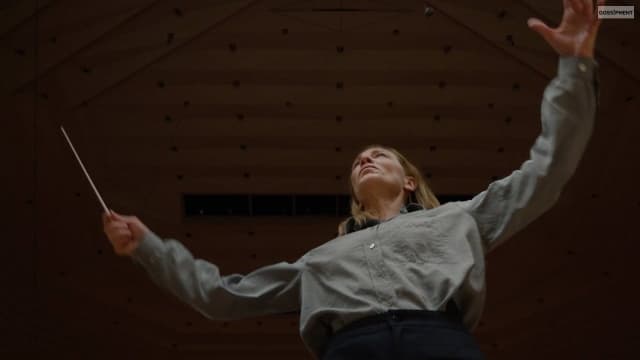 Tár is one of those films that is slated to win more than one award at the Oscars. The movie has already been nominated for around five Gotham awards, including Best Picture. Needless to say, Cate Blanchett's performance in Tár not just deserves mention – people should write and rave more about that kickass performance.
A renewed musician just days away from recording her pathbreaking symphony, an adopted daughter supporting her mother's emotional struggles, and the steadfast Cate Blanchett – what more do you need for a blockbuster?
Other Top Best Actress Performances:
Our top contenders for Oscars 2023 are not just the four performances we mentioned, but certainly those our favorite performances so far. So scroll down to check out now!
1. Danielle Deadwyler in Till,
2. Michelle Williams in The Fabelmans,
3. Viola Davis in The Woman King,
4. Olivia Colman in Empire Of Light,
5. Rooney Mara in Women Talking, and
6. Emma Thompson in Good Luck to You, Leo Grande. 
Read more: India's Oscar Nominated Movie's Child Actor Rahul Koli Dies Aged 10
And Just For Fun: Oscar Predictions For Best Picture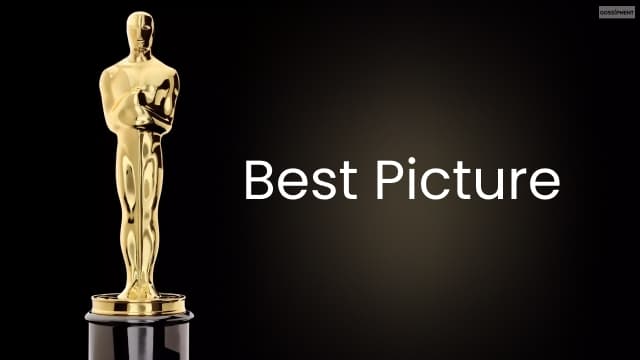 Welcome to the Bonus section – we are here to shed some more light on the Oscar Predictions for 2023! You just have to scroll down and check out the top contenders for Best Picture!
1. The Fabelmans,
2. The Banshees of Inisherin,
3. Women Talking,
4. Tár,
5. Top Gun: Maverick,
6. Everything Everywhere All at Once,
7. Elvis,
8. Triangle of Sadness,
9. Living, and
10. The Woman King.
Wrapping Up Oscar Predictions (For Now):
So we are finally here, and it's time to wrap up the 2023 Oscar predictions…at least for now! So thanks for sticking till the end. It was a crazy journey, and let me tell you, it's only gonna get better in the months to come. We will be back soon with our ridiculously early Emmy nominations – stay tuned till then!
Oh, by the way, do you disagree with us? Share your thoughts with us in the comments below!
Read Also: