'I didn't want to be alive anymore,' this sentence is trending all over the Internet and making people wonder about the buzz that Prince Harry and Meghan Markle are creating? 
Meghan Markle's recent interview on Oprah Winfrey's talk show took the world by storm. People from all over the world are reacting to it differently. A section of people in the U.K. are shocked and are raising voices against it, whereas some are silent and trying to ignore it in the best way they can. 
But nonetheless, the mainstream is covering it quite extensively, given the revelations, the Duchess of Sussex has made about the British Royal Family. Racism is something that we all should stand against. 
We support Meghan and Charlie's decision to talk openly about it on an international platform. So lets us take a look at exactly what Meghan's interview was all about.  
Prince Harry And Meghan Markle Make Shocking Revelations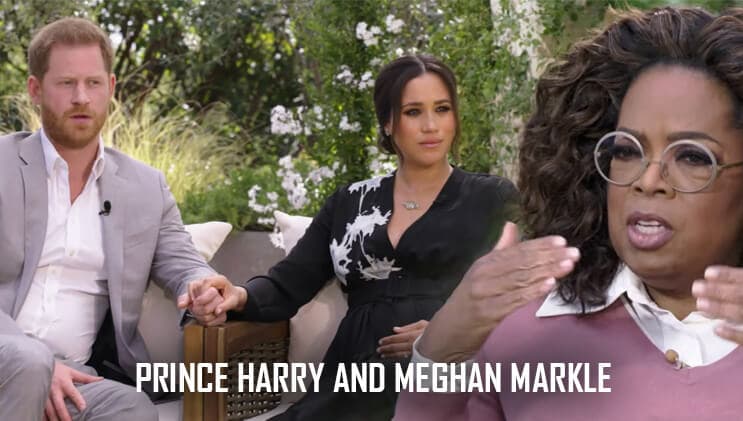 Recently in Oprah's talk show, Meghan Markle revealed that The British Royal family had concerns and conversations about the skin color of Archie Harrison prior his birth. They were worried that Archie's skin color might not be white since Meghan Markle is not white herself.
The 39-year-old said that the couple lacked family support. In Meghan Markle's words, she felt guilty for remaining silent and not standing up to it, given the fact that she had been an advocate for women and racism for a long time. Meghan Markle said that she felt very marginalized and had suicidal thoughts. Meghan Markle did not go as far as to mention the name of the Royal family member. 
Both Prince Harry and Meghan Markle were very careful about their choice of words and did not mention any particular individual. It was indeed a very brave step to take a step against racism, but I bet neither the Royal Family nor the British media expected them to be so blunt about it.
Last year Diane Abbott, UK Parliament's first black woman, said that the British consider themselves very liberal, but they get very awkward while talking about racism. She further said that the state of black people is not good and that people find black women to be triggering. She added that it was a combination of racism and misogyny and that Meghan Markle was in its taste.    
The two-hour T.V. special covered all the other aspects regarding global racism, including the unfortunate incident of Geroge Floyd. 
Everything You Need To Know About Meghan Markle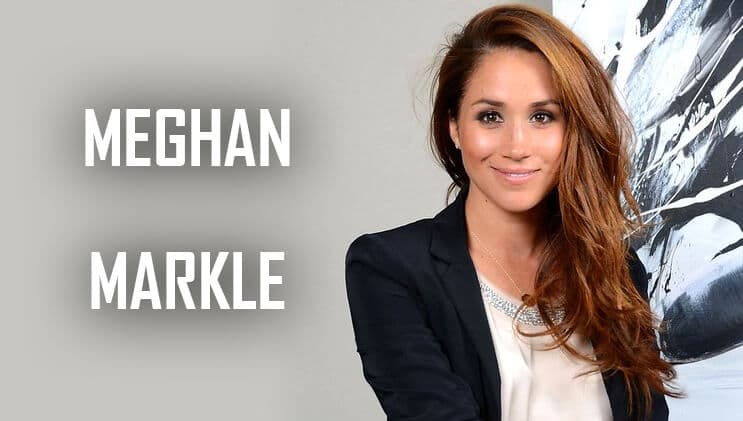 Meghan Markle, born August 4, 1981, is a former American Actress. She grew up in Los Angeles, CA. She is very popular for playing the role of Mrs. Ross in the American television series called 'Suits.' She has also acted in several other series and films.
She became a part of the British Royal Family by marrying Prince Harry on May 19, 2018. Upon her marriage, she acquired the title of Duchess of Sussex. This is Meghan's second Marriage, previously she was married to an English filmmaker called Trevor Engelson. The couple got divorced in 2013.  
Prince Harry and Meghan Markle have a child together called Archie Harrison Mountbatten-Windsor. She is the first person to step into the British Royal Family who has mixed ancestry.     
The British Royal Family's Response
Two days after the interview, the Royal family issued a statement stating that the whole family was saddened to know about Meghna and Harry's challenges in the last couple of years.
They further mentioned that the duo's issues were quite concerning and that they would be addressed immediately. They concluded by saying that Harry, Archie, and Meghan would always be loved very dearly. 
According to reports, however, the queen did not want to sign this. She wanted more time to respond. Speculations are being made whether she had different opinions about this issue. 
Also Read: Top 10 Best Hollywood Actors That Define The Film Industry
How Is The British Media Handling It?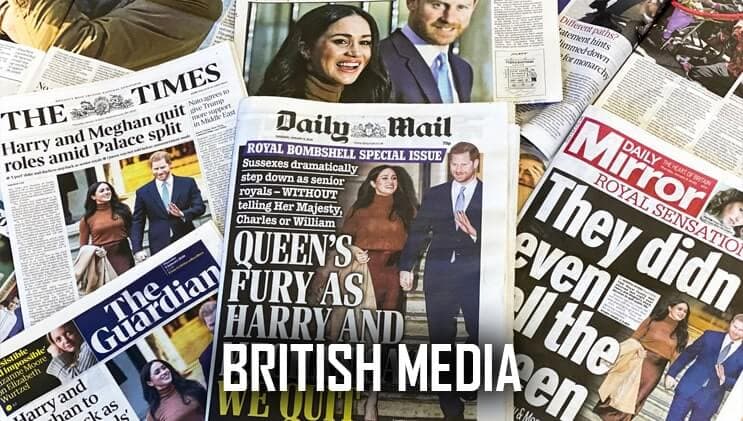 It is no surprise that the British media is covering it quite extensively. But it is quite sad to see that most news outlets are not able to handle the 'bomb' that Prince Harry and Meghan Markle have dropped. 
The headline of the daily mail read "What have they done?" which clearly indicates that the stakeholders of the Daily Mail newspaper are clearly not happy with the couple's decision to speak on racism and their individual struggles.   
According to the British media, it is an outright attack on the Royal family. The headlines of the Daily Express read, "So sad it has come to this." That is how the print media is reacting to it. 
The broadcast media is not lagging behind; in fact, broadcaster Piers Morgan went bonkers, had a fight with his colleague, and left the show. In his words, he was angry to the point of boiling and was sickened after watching the couple's interview. According to the 55-year-old broadcaster, Meghan and Harry made a joke out of the royal family and made them look like white supremacists. 
This is how the British media handled it. Most right-wing dailies and live channels took this as a threat to the Royal Family and the British culture. All this made the President of the United States of America, Joe Biden to issue a statement saying that the White House stands firmly with Harry and Meghan and supports their decision of speaking about their personal struggles.
Also Read: Top 100 Best Hollywood Singers In The World – [Updated 2021]
What's Next For Meghan And Harry?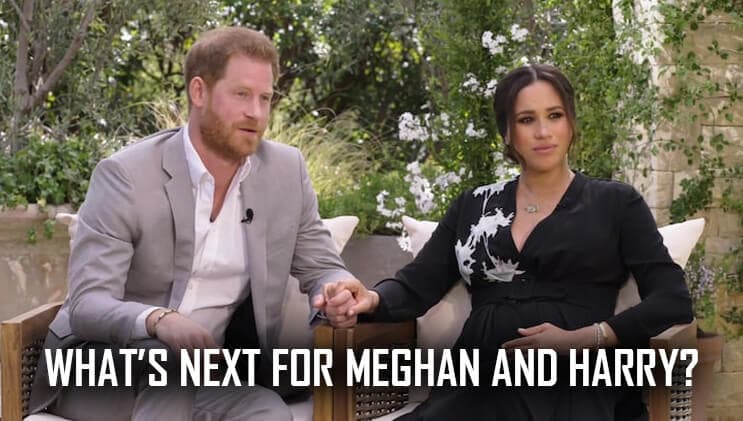 On Oprah's show, the couple announced that they are expecting a second child, a girl. Both Meghan and Harry left the United Kingdom and the royal family a couple of months back to settle in the U.S. On Oprah's show, Harry mentioned she was not getting enough support and understanding from the Royal Family. 
Only time will tell where Prince Harry and Meghan Markle will be headed. We wish them the very best in their future endeavors. 
Final Thoughts
That was pretty much everything one would want to know about the recent 'Royal' controversy surrounding Prince Harry and Meghan Markle. Stay tuned to Gossipment for further updates on this issue. If you have any questions or feedback for us, drop them in the comment section down below.      
You May Also Like: