Apart from their acting skills, one thing is common in all Bollywood celebrities: their taste for an expensive lifestyle. So we often see them striding the ramp with some designer outfits and ravaging the road with fancy wheels. Now, if we talk about the most A-listed actors of Bollywood, we get two names: Ranbir Kapoor and Ranveer Singh. While both the actors have a fine collection of big wheels, let's see who has a better display.
Ranveer Singh, And His Collection Of Fancy Wheels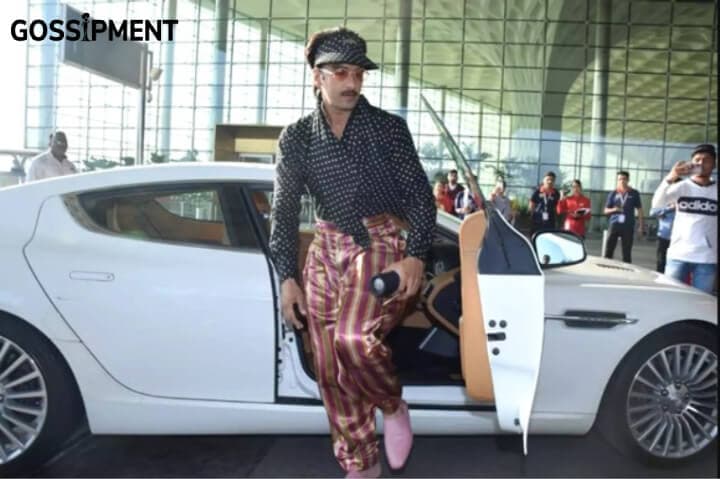 If you are jealous of Ranveer Singh because he is Deepika Padukone's husband, well, we have another news to share with you. The 'Band Baaja Baaraat' actor owns a convertible Ferrari, which has a stunning red shade. The car costs 2.82 Crores, and it is one such car that every car lover has got on their dream list.
Next on the list, we have his spunky orange-colored Lamborghini Urus Pearl Capsule, which costs 3.15 Crores. It costs more than 20% of the other standard models of Urus. He has got this Italian wheel in the shade of Arancio Borealis.
Recently, the 'Padmavaat' actor has gifted himself a Mercedes Maybach GLS 600. He got the car for his birthday, and since then, he has influenced many other B-town celebrities to make the same purchase. It cost the superstar a whopping price tag of 2.43 Crore and comes with a classy blue paint scheme. He also owns a Mercedes Benz G Class, and Mercedes Benz GLS 350D.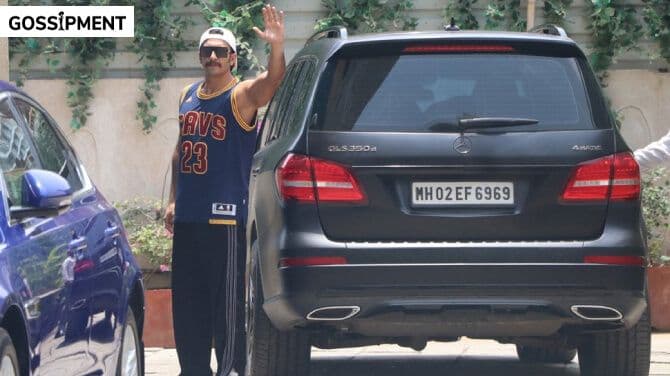 On top of that, the actor has got an Aston Martin Rapide S, and this white beast is probably the costliest car in Singh's garage. It costs 8 Crore, so you can imagine how fanciful the actor is towards luxury wheels.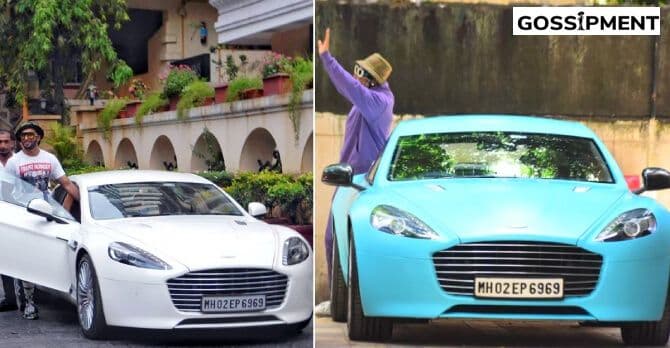 The next big wheel Ranveer Singh has, is similar to Ranbir Kapoor's car collection. His Land Rover Range Rover Vogue comes in a blue shade. This V6 powered engine with 244 bhp costs 1.6 Crore at present. But, when the actor bought it, the car was more expensive. 
If we are talking about Ranveer Singh's car collection, the uber expensive Jaguar XJ L can't get off the list. It is one black beast that Singh uses the most when he likes to relish his lifestyle in a chauffeur-driven car. The ex-showroom price of this car is 99 Lakhs.
Looks like our Bajirao can't get enough of his big wheels, and that's why he also added an Audi Q5 in his garage. Although it is a mid-sized comfortable SUV in the luxury car segment, we haven't seen the star moving in this ride a lot. The model he has is one of the finest from the last generation, so it is currently not available in the market. 
If the star has so far kept you awestruck with his car collection, you may simmer down your excitement for this one. He has a Maruti Suzuki Ciaz, which by the way the actor did not spend any money on. It was a present to him from Maruti because he represents the Ciaz brand.
Ranbir Kapoor's Collection Of Big Wheels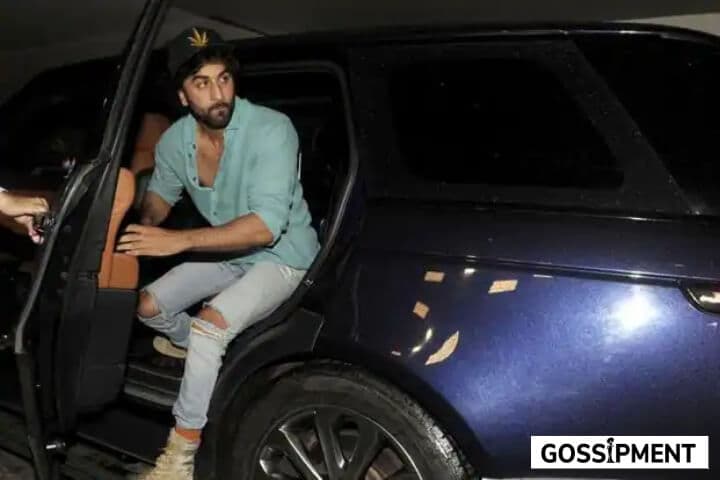 If you want to cry out a loud 'WOW' from your mouth, you must check out the fantastic collection of luxury cars in Ranbir Kapoor's garage. On the list, his most favorite ones are Land Rover and Range Rover Vogue that cost approx 1.16 Crore. It comes in a deep-blue color shade and is powered by a V6 engine. 
Let's look into Ranbir Kapoor's majestic garage! https://t.co/o3mr2dX4rt pic.twitter.com/nDr1E1lxLl

— BIG BOY TOYZ (@BigBoyToyz) January 16, 2017
In addition, he has another car from the Land Rover series, which is a trending addition to his list of sports cars. The Land Rover Range Rover Sport of RK comes in a jazzy black shade, and is powered with a V8 diesel engine. It cost the actor an uber price tag of 1.56 Crore, and we see him making the most of it when we find him driving it around B-town. 
Ranbir's collection of cars: #HappyBirthdayRanbirKapoor pic.twitter.com/QlUvZsAntB

— Ranbir Fan Page ♡ (@Kiddo_RKF) September 28, 2020
One of the most powerful SUVs, the Mercedes-Benz G63 AMG, has also got a spot in RK's garage. It has a V8-powered engine with a panoramic sunroof, and the car costs 2.14 Crore. Moreover, it comes in an elegant white shade. The car has a 7-speed automatic transmission, and ride control sports suspension, and sliding sunroof, which never fails to capture the mass attention.
The 'Ae Dil Hai Mushkil' actor has got a serious fancy towards the number 8. From his jersey number to car number plates, the actor has also got an Audi R8 in his garage. While the R8 comes with a hefty price tag of 2.72 Crore, it is also the last-gen model from this supercar brand. RK got it from the German car marque, and it is equipped with a 5.2 Liter V10 petrol engine.  
His fancy towards number 8 doesn't end there because he also has an Audi A8 L costing 1.56 Crore. He bought this car for his mom Neetu Kapoor's birthday according to our sources. This V6 petrol engine with its turbocharging mode, and fuel injection is one of the best additions in RK's garage. 
Besides this fantastic collection of luxury cars, the handsome hunk has also got a further fancy towards bikes. His Mate X Electric Foldable Bike costs 1.5 Lakhs. It is foldable and comes with a jazzy orange shade. 
What We Think
If you ask us to draw a comparison between the two actors in terms of their car collection, we can't give you an answer. Both have different luxury cars, but we'll have to announce a tie on their comprehensive automobile collections. Keeping aside their collection of cars, if we talk about their work front, there's plenty of news. Both actors will be seen opposite their respective life partners; Deepike Padukone, and Alia Bhatt in '83', and 'Brahmastra'. We hope to get some fantastic snaps of the '83' actor and the 'Brahmastra' actor with these swanky beasts on Mumbai streets soon so that we can give you more updates on their lives. 
Read Also: