Rihanna Had Her Second Child With A$AP Rocky, Revealed His Unusual Name
Music News●0 min read●
It was last month when Rihanna and A$AP Rocky had their second son, and now, after a month, they revealed the name of their child. The couple had named their child Riot Rose Mayers. The name might have been their choice because of the A$AP's new song "Riot," which was released at the beginning of this year and had Pharrell Williams.
The couple planned to keep their naming tradition the same and kept a name that again started with the alphabet "R." Rihanna gave birth to her first child in May 2022 and named him RZA Athelston Mayers.
Rihanna had her celebrity doctor, who had worked with Kylie Jenner and Khloe Kardashian as well. There are still speculations going on about the fact when they will choose to disclose a glimpse of their newborn. When PZA was born, it was months after his birth that Rihanna posted a picture of her firstborn.
Rihanna disclosed her second pregnancy when she appeared for the Super Bowl with her baby bump. They named their eldest after the rapper RZA, who is the leader of the Wu-Tang Clan, whose original name was Robert Fitzgerald Diggs.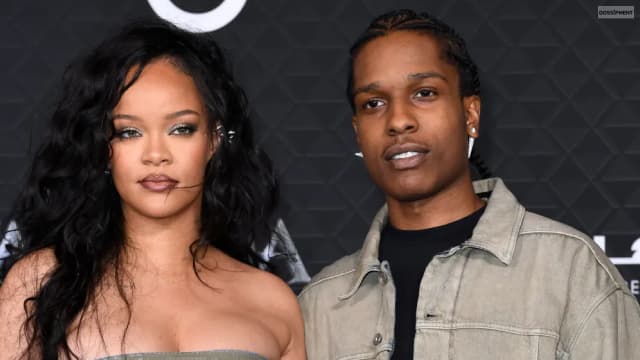 Not planning for another kid
According to several reports, the couple is no longer planning for any other child, and a source also said that Rihanna feels that her family is complete now. In an interview with British Vogue, Rihanna said, "Having a kid honestly unlocks another side of life where you're now in the matrix with the people who've already had kids. You come to have a different respect for moms and dads."
She also added, "Everything changes when you have a baby. Oh my God, it's legendary. It's everything. You really don't remember life before, that's the craziest thing ever. You literally try to remember it – and there are photos of my life before – but the feeling, the desires, the things that you enjoy, everything, you just don't identify with it because you don't even allow yourself mentally to get that far because… Because it doesn't matter."
When asked about the birth of her son, she said, "Essentially, from one person I became two. You walk into the hospital as a couple and leave as a family of three. It's nuts. And oh, my gosh, those first days are insane. You don't sleep. At all. Not even if you wanted to."
She said how she has been challenged with motherhood. The happy couple started dating back in 2020 after they became familiar professionally in 2013. There were rumors about their marriage at 2023 Cannes, but they kept quite and have not disclosed yet if they have tied the knot secretly.
Recommended Reading:
■ Zyan Bryan Taken Into Police Custody, Days After Making His No.1 Album
■ Jonas Brothers' First Performance After Joe Filed For Divorce, Shares a Group Hug