Kylie Jenner And Timothee Chalamet Are Growing a Romance Rumor With Their Photographs
Celebrities News●0 min read●
Kylie Jenner is generating romance rumors with her last outing with Timothee Chalamet. The "Dune" actor and Kylie cosmetics founder were spotted enjoying tennis together at the U.S. Open Men's final this Sunday. Timothee had his arm around Jenner while they got clicked.
Jenner wore a black t-shirt with sunglasses, while Chalamet sported a dark grey t-shirt with sunglasses and a black hoodie. In one shot, Kylie whispered something in Timothee's ear; in another, they were to be watching the game along with other spectators.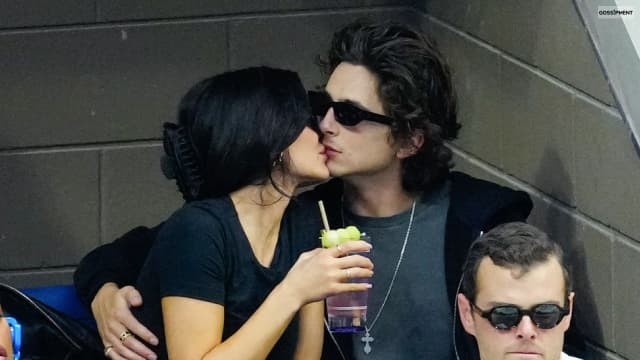 The rumored couple came together at Beyonce's birthday concert that happened on September 4. TMZ obtained a video where the two swayed together and snuck in kisses throughout the show. But by now, none of them has confirmed anything or denied anything.
Many fans are confused over the idea of Chaamet and Jenner dating. Both of them are A-listers in their separate fields, but they are poles apart from one another. According to a celebrity matchmaker, Amber Kelleher Andrews, "The more mysterious one is, the more we lean in to learn more. We want to know what's behind that curtain."
But if a couple who wants to keep their private life private is scrutinized too much, it becomes a challenging task for them. Now, it is their turn to be under the microscope. According to Donna Rockwell, the clinical psychologist, "It's very isolating; it puts a lot of pressure on the couple because not only are they just trying to get to know one another, but they have to deal with this ever-present paparazzi."