20 Romantic Bollywood Movies That Define Love As Our Generation Knows It
Movies●0 min read●
The crazy stupid love is actually a great feeling. But if we consider our romantic Bollywood movies, the same story revolves around a boy meeting a girl, falling in love, then a lot of family drama, and emotional ending. 
Though "Dilwale Dulhania Le Jayenge" is quite a hit among this generation also, they are more into realistic love stories. Those days of boys and girls dancing around trees in the garden or playing badminton are long gone now. 
Romantic Bollywood Movies That Define Love As Our Generation Knows It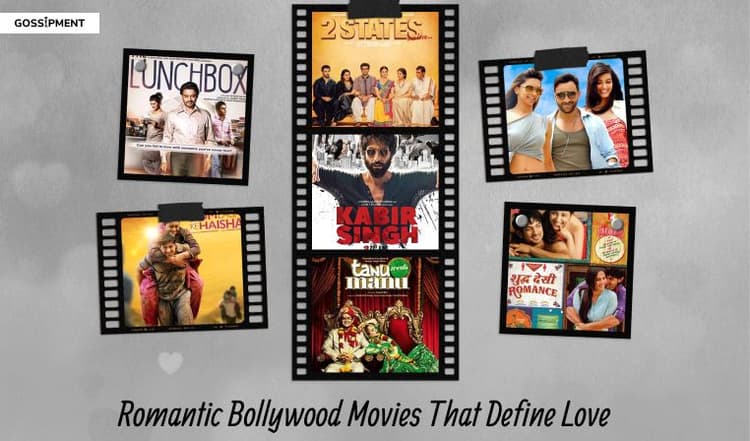 Thanks to the new producers and screenwriters who are more into the real kind of love, and making romantic bollywood movies that touch our souls, and make us feel like we are witnessing our own love story or the love story we get to see around us. 
Here, in this article, I will tell you about some of the best romantic Hindi movies, which have touched our souls and make us believe in true love once again. Our life is totally uncertain, and love comes in our love in the most uncertain way. 
These films witness that kind of uninvited love, which changes the life of everyone. So, now let's get to know about the best romantic movies in Bollywood that define love as our generation knows it. 
#1. Masaan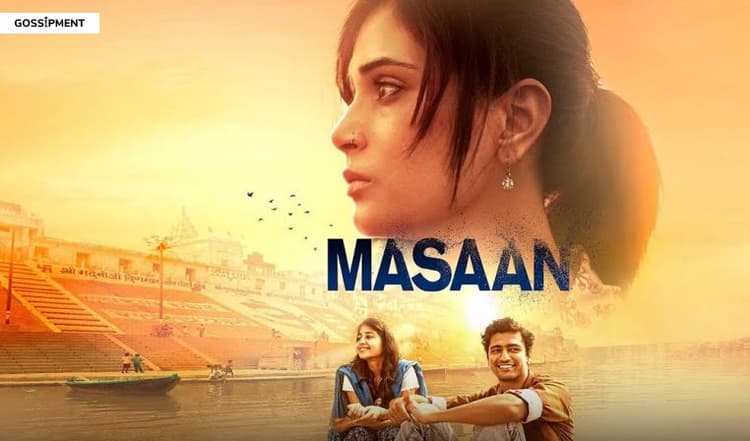 Year: 2015.              
IMDb Rating: 8.2/10.
Cast 
Vicky Kaushal.

Sweta Tripathy.

Richa Chadda.
Story
Masaan is not one of the typical romantic Bollywood movies. In this film, we have seen two different stories, which meet by the end of the movie. 
This one of the best Hindi romantic movies is a classic example of moving on with life even after a heartbreak. No matter how broken you are, life must go on. 
#2. Veer Zaara
Year: 2004                
IMDb Rating: 7.8/10
Cast 
Preity Zinta.

Shah Rukh Khan.

Hema Malini.

Amitabh Bacchan.

Manoj Bajpai.
Story
Veer-Zaara shows the emotional eternal Bollywood love story movies of an Indian Air force leader Veer Pratap Singh and a Pakistani girl from a reputed political family Zaara. 
When Veer was counting his days in the prison just to ensure that Zaara can live a normal happy life, Zaara was actually working to fulfill Veer's dream of educating the girl-children of his village in India. Shah Rukh Khan once again proved why he is called the "King of Romance."
#3. Kal Ho Na Ho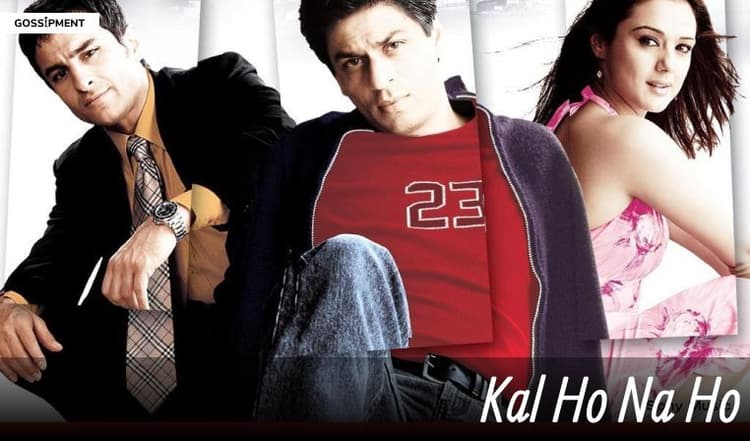 Year: 2003.                
IMDb Rating: 7.9/10.
Cast 
Shah Rukh Khan.

Preity Zinta.

Saif Ali Khan.

Jaya Bacchan.
Story
A terminally unwell patient, Aman desires his love Naina and her buddy Rohit to fall in love with, just because he can not live long to take care of Naina. Before his demise, he wants to see Naina with Rohit, who really loves Naina from all of his heart. 
The famous dialogue of the movie "Jiyo! Khush Raho! Muskurao! Kya Pata Kal Ho Naa Ho" tells us to live in the present because we never know what is waiting for us in the future. This film shows us what true love should be like. 
#4. Rockstar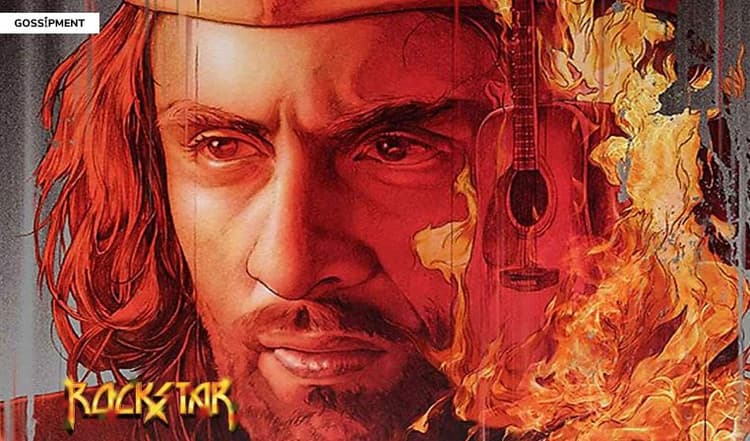 Year: 2011.                
IMDb Rating: 7.7/10.
Cast 
Ranbir Kapoor.

Nargis Fakhri.
Story
True love always gives us the power and strength to resist fouls. When we love the right person, it will encourage us to accomplish our life goals. Jordan and Heer's love story tells us about a related sort of love. 
While Jordan became a world-famous rockstar, Heer recovers from the disease after meeting her beloved. It shows the true power of love, which is beyond any logic and capable of healing wounds. 
#5. Raanjhanaa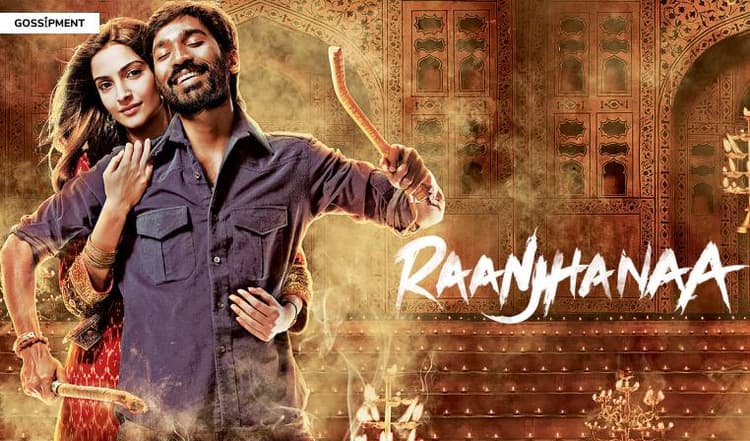 Year: 2013.                
IMDb Rating: 7.6/10.
Cast 
Dhanush.

Abhay Deol.

Sonam Kapoor.
Story
Raanjhanaa is a tale of Kundan's one-sided selfless love for Zoya. Since childhood, Kundan has been in love with Zoya, but eventually, he finds that Zoya is in love with someone else and moves on with his life. 
But due to misconception, he ended up breaking Zoya's marriage. After some time, though they start to hold each other's back, in the end, Zoya becomes the reason for Kindan's death. This movie shows how selfless and selfish love can be.  
Also Read: Top 10 Best Singers In The World
#6. Tamasha
Year: 2015.                
IMDb Rating: 7.3/10.
Cast 
Ranbir Kapoor.

Deepika Padukone.
Story
People change over time; it is about the same person having two characters. In Corsica, during her vacation, Tara met Ved and fell in love with him. Later, when Tara met with Ved in Delhi, it was a totally different side of Ved. 
Tara fought for her love to stay. The song "Pal Bhar Theher Jao" and its picturization make all of us burst into tears. But as they say, no one is beyond true love. Ved has to surrender himself with his true version to the love of Tara. 
#7. Rehna Hai Tere Dil Mein
Year: 2001.                
IMDb Rating: 7.6/10.
Cast 
Dia Mirza.

R. Madhavan. 

Saif Ali Khan.
Story
RHTDM displays the love story of Madhav and Reena, whose wedding has already been fixed with someone else with the choice of her parents. The character of Madhav made us all fall in love with him. 
Madhav loves Reena with everything and is capable of reaching could any level for her love. Getting someone like Madhav in real life is really precious, and if you get one, you should keep him at any cost. 
#8. Jaane Tu… Ya Jaane Na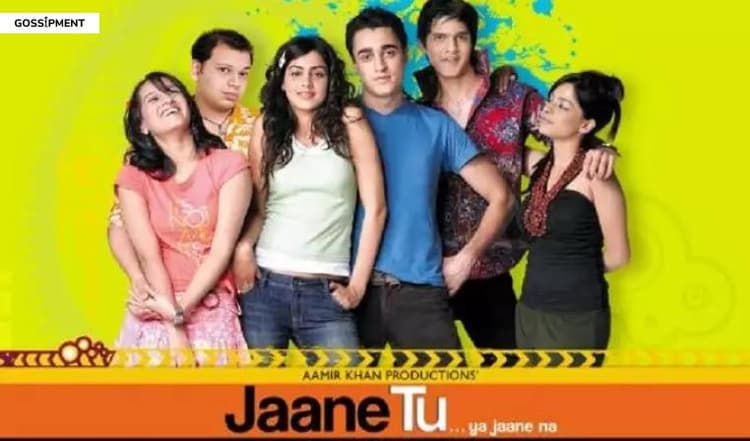 Year: 2008.                
IMDb Rating: 7.5/10.
Cast 
Imran Khan.

Genelia D'Souza.
Story
With this romantic drama, Imraan Khan has made his debut in Bollywood movies. The whole story revolves around Aditi, a highly tempered and outspoken girl, and a calm guy Jai. They are the "best friends." 
The story of these two college students taught us how some friends become more than family, and friendship is the first step of a strong relationship. No matter what happens, the hidden love will always come out in front of your deep friendship. 
#9. Barfi
Year: 2012.                
IMDb Rating: 8.1/10.
Cast
Ranbir Kapoor.

Priyanka Chopra.

Ileana D'Cruz. 
Story
This is one of the finest romantic Bollywood movies. Love has different shades, and with all the shades, Barfi was India's formal approach to Oscars. This tale is all about a deaf and silent Guy, Barfi, and his feelings for two ladies. 
One is the modern independent Sruti, and the other one of Jhilmil, who has Autism. While other Bollywood movies with disabled stories were all about distress and sadness, this movie has celebrated life, laughter, love, and joy. 
The love story of Barfi and Jhilmil was about staying together through hardships and softs and sleeping in death together. 
#10. Ae Dil Hai Mushkil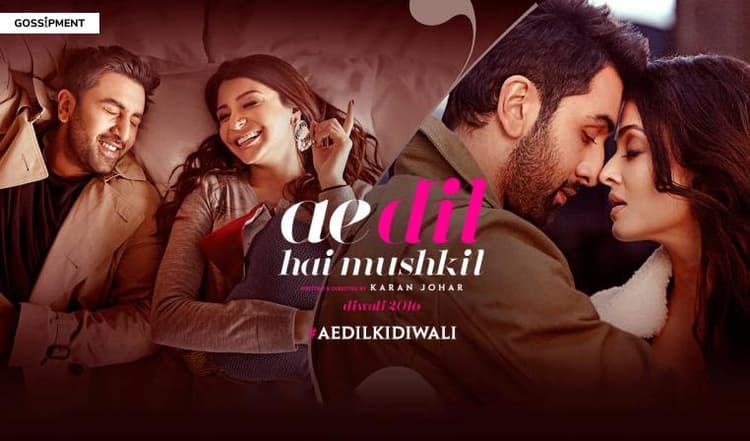 Year: 2016.                
IMDb Rating: 5.8/10.
Cast 
Anushka Sharma.

Ranbir Kapoor.

Aishwarya Rai Bacchan. 
Story
This, another one of the greatest romantic Bollywood movies, shows the true self of one-sided love, which is great and saddening at the same time. The famous dialogue, "Ek Tarfa Pyar Ki Taqat Hi Kuch Aur Hoti Hai…" became the mantra of one-sided lovers. 
While the character of Ranbir desperately wants love from the character of Anushka Sharma, but for Anushka, he was her best friend, and she can not love her, as you know what I mean. 
Some might feel the movie is a bit complex, but eventually, you will be able to relate some real-life stories to it. 
Also Read: Top 10 Best Hollywood Action Movies Of All Time
#11. The Lunchbox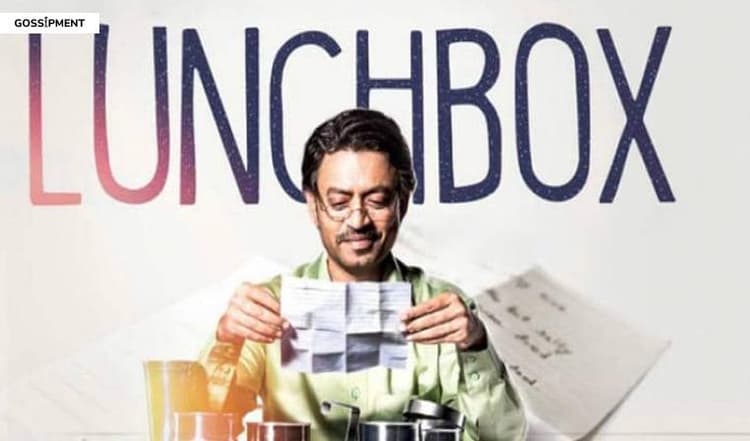 Year: 2013.                
IMDb Rating: 7.8/10.
Cast 
Irfaan Khan.

Nimrat Kaur. 

Nawazuddin Siddiqui.
Story
Lunchbox shows a very unique love fantasy, which had started with a blunder. Ila, a young wife, wants to win over the attention and romance from her husband, Rajeev. So, she starts cooking delicious recipes for her husband for lunch. 
But due to the fault of dabbawalas, the lunch box was being delivered to another person, Saajan Fernandes, a widower. Through notes in the lunchbox, their love story starts developing. 
These two people were not connected materially; they were connected through the mistake of dabbawalas. 
#12. Dum Laga Ke Haisha
Year: 2015.               
IMDb Rating: 7.5/10.
Cast 
Ayushman Khurana.

Bhumi Pednekar.
Story
The story of this film tells the story of a typical marriage, where the guy does not get attracted to his overweight wife. Though the wife loves her husband, their marriage was all about arguments. 
Eventually, they get separated, but that was just to realize that they both are made for each other. Through the film, we have witnessed the simplicity of love in a common way; most of the time, we skip to recognize it. This is an evergreen and one of the Bollywood romantic movies. 
#13. Two States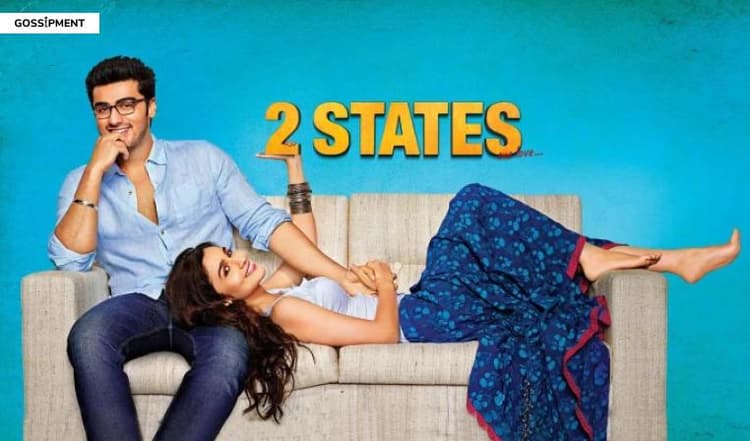 Year: 2014.                
IMDb Rating: 6.9/10.
Cast 
Alia Bhatt.

Arjun Kapoor.
Story
Well, the movie is based on the bestselling story Two States, or Chetan Bhagat. It is his own Love story. Krish, a Punjabi guy, fell in love with Ananya, a Tamilian girl. They were so in love with each other that they were determined to end up with each other. 
Despite the differences of the cast, the family issues love will always find its way through. And whoever is made for you will always be with you. You just have to believe in your love no matter what. It is one of the best romantic Bollywood movies, which will inspire us to fight for our love. 
#14. Kabir Singh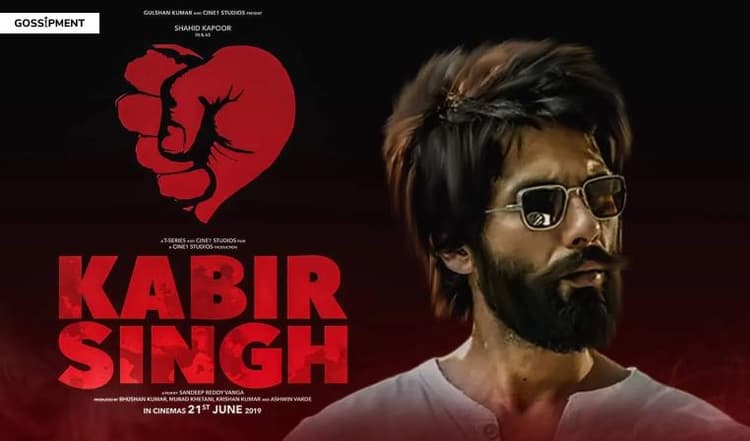 Year: 2019.                
IMDb Rating: 7.1/10.
Cast 
Shahid Kapoor.

Kiara Advani. 
Story
Now, you all who have already seen Kabir Singh might wonder, it is also one of the same old stories in a new packet of romantic Bollywood movies. An obsessive medical student, Kabir, fell in love with Preeti. 
But eventually, he was heartbroken and became an addict. It was a typical story of a family standing against love. But the love of Kabir and Preeti find their way to each other, and the movie ends with a happy ending. 
#15. Tanu Weds Manu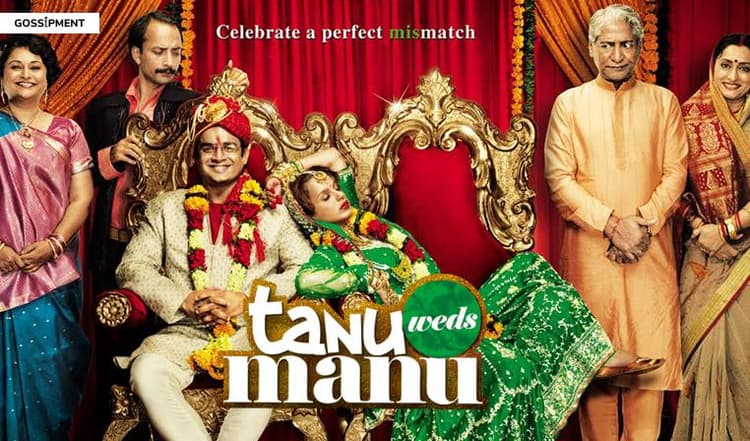 Year: 2011.                
IMDb Rating: 6.8/10.
Cast 
R.Madhavan.

Kangana Ranaut.

Jimmy Shergil. 
Story
I do not know about your love story, but this one of the excellent romantic Bollywood movies will definitely make you fall in love with Tanu and Manu's love story. Manu, the lead character of this film, was so in love with Tanu that he even agreed to support her escaping with Raja. 
When you are purely in love with someone, you will not think of yourself and always want your love to be happy in their life. Manu did the same for Tanu. Manu always kept worrying about Tanu in silence till the day Tanu finally realized his love for her and chose to be with him. 
Also Read: Top 10 Best Dancer Of All Time
#16. Wake Up Sid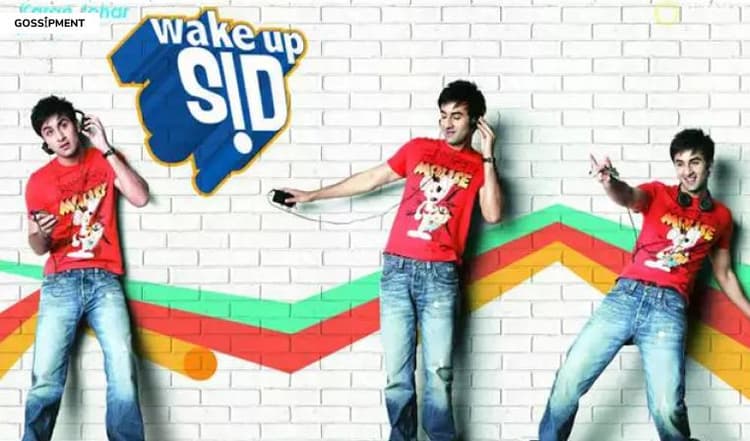 Year: 2009.                
IMDb Rating: 7.6/10.
Cast 
Konkona Sensharma.

Ranbir Kapoor. 
Story
Wake Up Sid is most probably the most related movie depicting town relationships. The character of Sid summarizes the complexity of our new-age young stars. 
While the love was changing Sid, Aisha realized her love for Sid gradually. This movie shows how two opposite poles of character fall in love. 
#17. Shuddh Desi Romance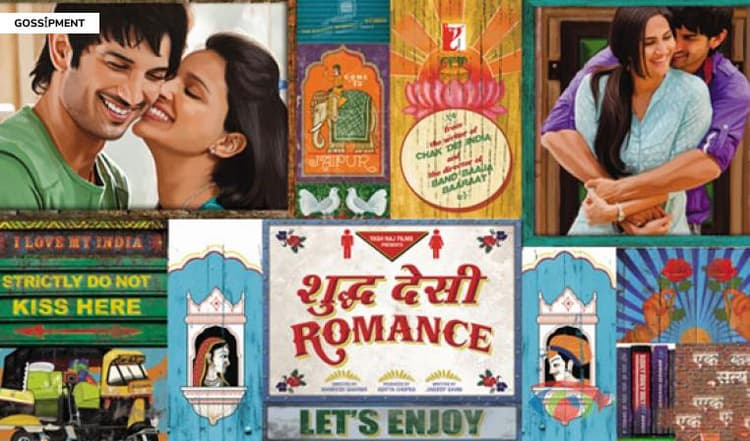 Year: 2013.                
IMDb Rating: 6.0/10.
Cast 
Sushant Singh Rajput. 

Parineeti Chopra.

Vaani Kapoor. 
Story
Shushant Singh Rajput's one of the best romantic Bollywood movies have shown the side of this generation, which is afraid of marriage and commitment. This movie also showed the live-in relationship in a beautiful way. 
We cannot deny the fact that when it comes to love, we become a bit more confused. And this confusion makes us make the wrong decisions sometimes. Sometimes this confusion makes us lose the one we really love. 
But at the same time, there is no written rule that we have to get the person we love or the societal thought of getting married before staying together. 
#18. Cocktail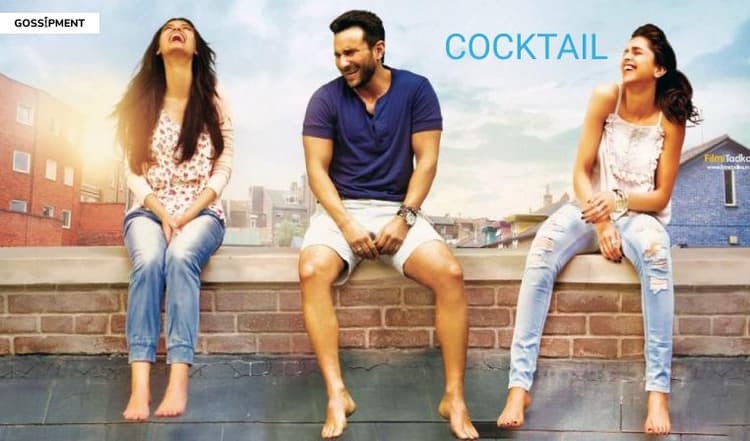 Year: 2012.                
IMDb Rating: 6.3/10.
Cast
Saif Ali Khan.

Diana Penty.
Story
Cocktail is one of those romantic Bollywood movies, which celebrates love and friendship at the same time. What can be more appropriate to this generation than a love triangle? Veronica, the reel name of Deepika Padukone, is in love with Gautam but eventually finds out that her best friend Meera, Diana Penty, and her love Gautam Saif Ali Khan are in love with each other. 
But as Veronica loves Gautam, Meera chooses to leave Gautam without mentioning her feelings for him. But in the end, Veronica and Gautam convince Meera to Confess and surrender to her love. True friends and true love will always choose to take out the best version of yourself. 
#19. Socha Na Tha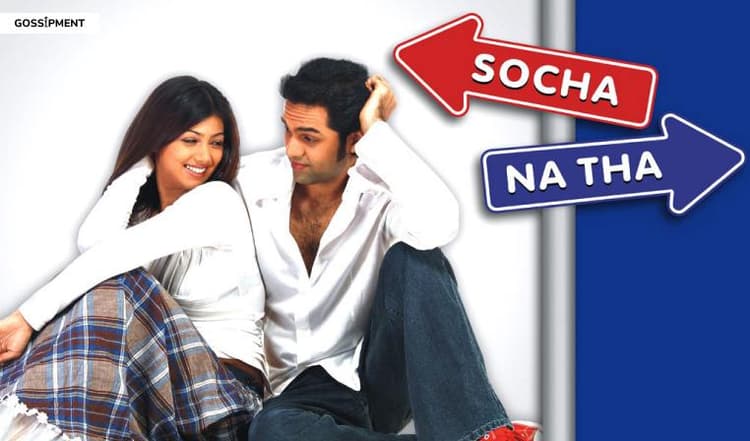 Year: 2005.                
IMDb Rating: 7.4/10.
Cast 
Abhay Deol. 

Ayesha Takia.
Story
Socha Na Tha is the very first movie of the Love Guru of Indian Cinema Imtiaz Ali. Till now, this film is counted as one of the most excellent romantic Bollywood Movies. Abhay Deol, and Ayesha Takia, the two center characters, are arranged to marry each other but refuse to do that. 
But eventually, they end up falling in love. There are no fancy love stories, no first side love, no over-the-top scenes, just simple yet magical love. If you have not seen the movies yet, I am urging you to watch them. 
#20. Jab We Met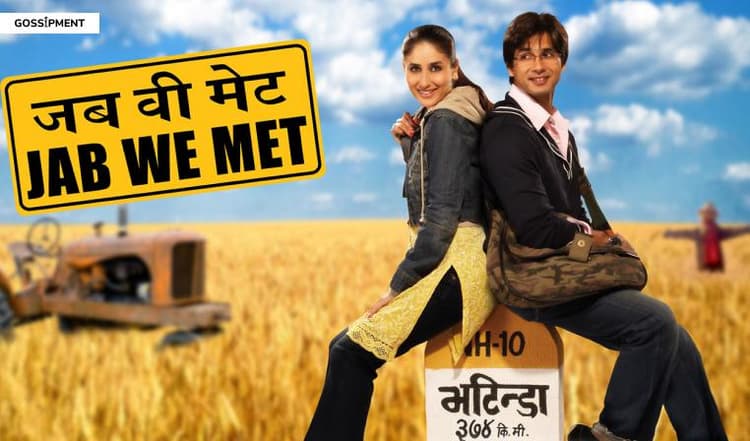 Year: 2007.                
IMDb Rating: 7.9/10.
Cast 
Shahid Kapoor.

Kareena Kapoor Khan. 
Story
Jab We Met is probably one of the best love story movies Bollywood of Imtiaz Ali. At the same time, this movie has taught us Love, happiness, and laughter. The continuous chatterbox Geet supported heartbroken Aditya and helped him be the best version of himself. 
Gradually they have developed a special bond. This movie told us that no one is worth changing. And someone will eternally accept and love us the way we are. It is one of the best romantic movies in Bollywood.
Bollywood Brings The Different Sides Of Love
With all these romantic Bollywood movies, you will get different sides of love in different ways; whether it is a one-sided love, or love at first sight, or just a simple love that has grown from deep friendship, you will be able to experience all of them. Love is indeed a special and magical feeling; when you feel it, you will know it. Till then, watch these movies. 
Read Also: