Every year when Halloween approaches, the quest for finding the scariest movies of all time inevitably takes place. And more often than not, there has not been any clear answer. While most sites online give The Exorcist the top spot, it does not always hold. At least not in 2022.
Like any other genre, the concept of horror has evolved with time, and different horror movies can scare a whole bunch of different people. Of course, this is an entirely subjective choice, but what if we told you there was a scientific way to find out the best horror movies of all time. Sounds great, right?
Science Of Scare Project:
Some films are just thrilling while others are suspenseful, but then comes the scariest movies you have ever watched, enough to motivate you from switching off your bedroom lights for months. Broadband Choices had performed the 'science of scare project' experiment in 2020 and has come up with the 35 scariest movies of all time. 
Although the experiment considered only 50 scary movies with high ratings, it proved to be a great experiment whereby the participants' heartbeat was monitored to track how much their heartbeats rose above average count while the movies were playing. Keep reading to find out the top 20 scary films decided by science!
Top 20 Scariest Movies Of All Time:
The top 20 scariest movies of all time are as follows,
Sinister (2012):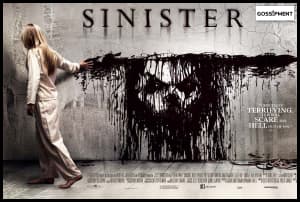 Directed by Scott Derrick son, this American supernatural film is one of the top 10 scariest movies of all time, according to the 'science of scare project' experiment. While the average heartbeat of participants was measured at 65 beats per minute, the Ethan Hawk starrer witnessed a 32% increase in participants' heartbeats. 
Insidious (2010):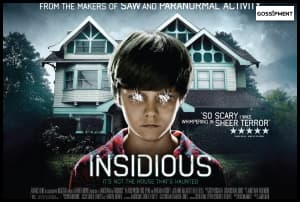 While Rotten Tomatoes calls the movie 'creepy and atmospheric,' Insidious bagged the second position on the 'science of scare project' experiment, all thanks to one single scene in the film that increased the participant's heartbeat to 133 beats per minute, which is almost double of a human's average heartbeat. 
The Blair Witch Project (1999):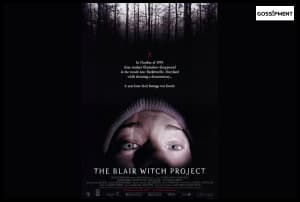 The reason why a film like The Blair Witch Project makes it to the list of scariest movies ever made is simply because of how real everything seems – for most of the film, you can't help but wonder whether something terrible did happen to three students who wanted to make a documentary on the Blair Witch.
Read more: Danny Trejo Net Worth 2022: Biography, Income, Career, Cars
The Evil Date (1981):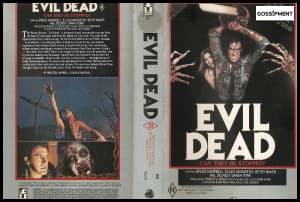 Don't let the 80s fool you into believing that it wasn't a scary time to live in. Although the movie might not appear to be as frightening as it used to be before, you should still watch it if gory bloodbath is your thing. 
The Cabinet Of Dr. Caligari (1920):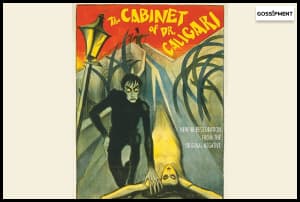 Again, don't expect to get scared, but this one's a classic, and that too a German one. Germany in 1920 was the place where expressionism in cinema was born, and The Cabinet Of Dr. Caligari is perhaps one of the finest examples of expressionism and silent horror. 
The Shining (1980):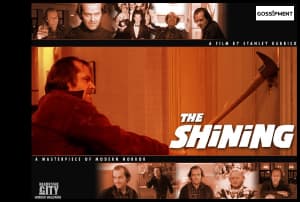 We have the great Stanley Kubrick to thank for something as good as (oops, we mean scary) The Shinning. It was released in 1980 and continues to be present on the list of scariest movies of all time with a solid 8.4 rating out of 10 on IMDB!
Hereditary (2018):
Director Ari Aster might keep saying how Hereditary is more a melodrama than a scary movie, but thirty minutes into the film, you will definitely get goosebumps, and soon, you will realize this is a more frightening nightmare than a domestic drama.
Read more: 2022 Is Going To Start With Harry Potter 20th Anniversary: Return To Hogwarts
The Strangers (2008):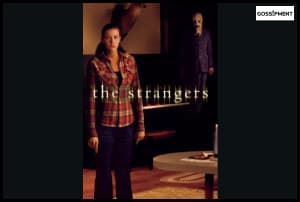 The Strangers stars Liv Tyler and Scott Speedman as a couple who decide to break up and are afflicted by masked murderers. You might end up remaining yourself that this is just a film and not happening. 
The Babadook (2014):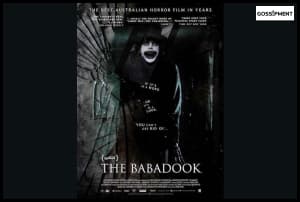 Directed by Australian director Jennifer Kent, The Babadook not only ranked eighth on the list of scariest movies according to the Broadband experiment but also forced even the most faithful horror movie buffs to admit that this was scary – after all, there's a monster within all of us!
Raw (2017):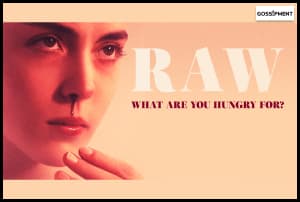 Whatever you do, don't attempt to watch Raw while you are enjoying a gastronomic meal. Also, you might just become a vegan after the film's over. Directed by French director Julia Ducournau in her feature debut serves a gory platter with body horror as the cherry on the top.
Haunt (2019):
One of the newer names in lists featuring scariest movies of all time, Haunt was released in 2019 and was critically acclaimed in the Fright fest organized by the UK. Another brilliant horror film from the writers of A Quiet Place is for people in love with haunted houses as a backdrop.
We officially have good news for you, Money Heist Season 5 'Volume 2' New Teaser Out. So you can take a look at your beloved robber gang.
Psycho (1960):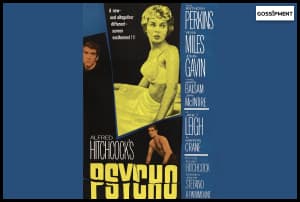 Thanks to Hitchcock, you cannot simply believe that Psycho is just a psychological thriller. It's much more than that. If the hair on the back of your neck does not stand up in the first 30 minutes of the film, you can keep watching the movie only to learn that you must always stay away from isolated motels!
Relic (2020):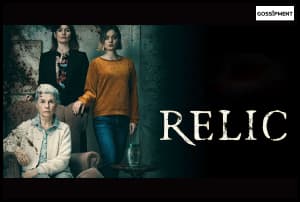 This Australian psychological horror thriller was released in 2020 and managed to achieve a 92% of votes n Rotten Tomatoes in just two years. That is evidence enough for you to watch the film tonight. Don't forget to leave the lights on…
Host (2020):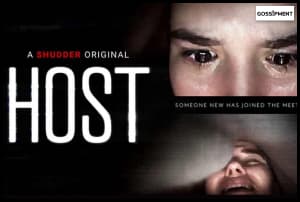 Another 2020 Australian release, the Host, is perfect for a generation who has lived during the 2020 pandemic. Remember all the online rendezvous sessions with friends? Well, a bunch of friends was doing exactly that when they ended up inviting a demonic presence. Wow, scary, right?
The Night House (2021):
Watching this 2021 release might not just be a scary experience because the psychological aspects of the story are pretty relatable, and many who have lost close ones might find this an emotional experience. 
Frequently Asked Questions:
1. What Is The #1 Scariest Movie?
Rotten Tomatoes recently did a poll where it asked audiences to vote for the scariest movies of all time, and guess what? Unfortunately, The Exorcist did not make it to the top spot this time, but instead, two relatively new films have bagged the top two spots. While the 2019 movie Us got the first position, the 2017 film Get Out came second by just a percent.
2. What Are The Top 5 Scariest Horror Movies?
Horror is a tricky genre – what scares you might not scare the next person. However, on close inspection, it can be said that the following are the top 5 scariest movies of all time.
The Exorcist

in 1973

Hereditary in 2018

The Conjuring in 2013

The Shining in 1980

The Texas Chainsaw Massacre in 1974
3. What Is The Number 1 Scariest Movie On Netflix?
If you are looking for the scariest movies on Netflix, you will be glad to know they are nowhere close to scary compared to The Shinning or the Hereditary. The scariest horror movies on Netflix are His House, Creep 2, The Old Ways and, Under The Shadows.
Conclusion:
Now that you have a fair idea of all the scariest movies ever made, move over from looking for horror movies Hollywood and expand your vision to world cinema. European and Asian versions are always more terrifying than the American versions. So what are you waiting for? Turn those lights off, get a bowl of popcorn, and press 'start' now!
Read Also: