Taapsee Pannu Starrer 'Rashmi Rocket' To Premier On A Leading OTT Platform On 15th October
Movie News , Movies●0 min read●
On Monday, ZEE5 announced that Taapsee Pannu starring Rashmi Rocket, will premiere on the streaming service on October 15th. According to director Akarsh Khurana, this movie is a mix of courtroom drama, sports, and a mature love story. Rashmi Rocket takes place in Gujarat's Kutch region and stars Pannu in the lead role of a brilliant athlete. RSVP and Mango People Media, the production company, founded by Ronnie Screwvala, are behind the film.
What Is The Movie About?
This is the story of a Gujarati athlete named Rashmi Rocket. No real-life athletes are used as inspiration for her persona, but she is influenced by them nonetheless. Priyanshu Painyuli plays the role of her spouse in the film. Taapsee shared images and videos with her followers on social media during the filming process that made fans excited to watch the movie.
Rocket finally has the chance to live out her goal and compete professionally, but she soon learns that the road to the finish line is paved with numerous obstacles. What begins as a simple athletic challenge quickly becomes a personal struggle for respect, dignity, and even her own identity for the young woman participating in the competition.
What's Taapsee's Reaction On The Film?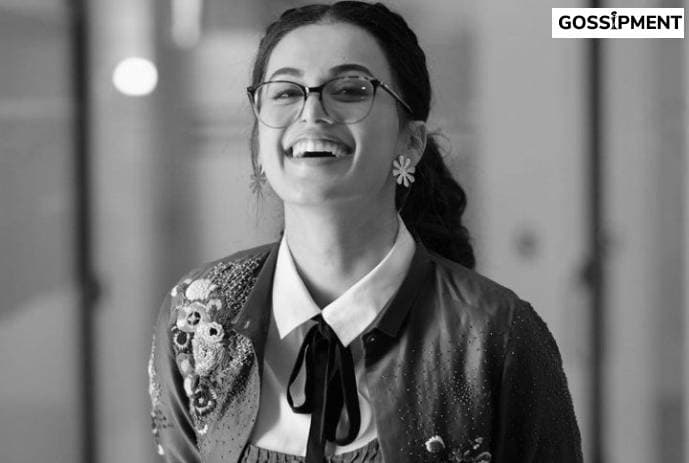 Taapsee Pannu described Rashmi Rocket as a "special film" and said she had been intrigued by the theme since hearing about its one-line narrative idea in Chennai. She also added that every time people approached her with a script, the director was completely ready with it. 
But, this was the only time when a one-line narrative landed on her lap. Since then, she has been a part of this film, and seeing the narrative being executed into a full-fledged movie is something she has never experienced before.
The 'Pink' actress also said that everyone was already convinced about this film's idea from the start. So, the team never had any problem convincing any stakeholders to collaborate and give their best efforts to this movie. Because of this, the outcome of this film will have a more significant impact on her life and will leave a different memory for her. 
A Successful Venture
ZEE5 India's Chief Business Officer, Manish Kalra, described Rashmi Rocket as a tale of "grit and a never-say-die mentality." He said that the movie tells the narrative of a woman's struggle to make her name in a male-dominated world.
According to Kalra, RSVP and Mango People Media will bring this hidden gem in front of the public eye with their wisdom and artistic sensibilities.
Director Akarsh Khurana said that characters who undertake internal and external journeys always hold an exceptional place in his heart as a storyteller. In this movie, he got the opportunity to narrate this beautiful story with the collaboration of a stunning cast, and so he hopes the film will do good. 
Apart from Taapsee Pannu, we will also see Supriya Pathak, Shweta Tripathi, Priyanshu Painyuli, Supriya Pilgaonkar, and Varun Badola in the movie.
Final Thoughts
Rashmi Rocket will not be a simple athlete drama, but the film will soon transcend into the athlete's personal life and add multiple layers to the film. We have already seen the 'Badla' actress conquering most of the projects on which she set her eyes. So, we hope this movie will be no different, and we wish her all the best for its utmost success. 
Read Also:
Kangana Ranaut reacts to Ryan Reynolds' 'Hollywood mimicking Bollywood' statement: 'And trying to steal our screens….'