Writers Guild Of America Has Made A Preliminary Agreement Amidst Their Ongoing Strike
Hollywood●0 min read●
The labor group and the Writers Guild of America, representing streamers and studios, have made a preliminary deal on a new contract, according to a reporter of The Hollywood. The latest negotiations between the AMPTP and WGA will come to an end soon, with an agreement to either end the strike or with a sign to start the picket lines.
The leaders of both parties, including a few of the reported high-profile CEOs of the major studios, have been concocting a new deal for a time, which has taken a lot of their weekends and good night's sleep.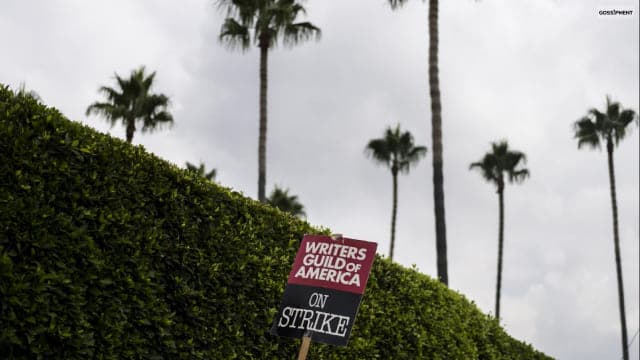 As per the last reports of Sunday, AMPTP has offered WGA their "best and final." But the members are not satisfied with the matter and mocking the offer. WGA needs to read the final print and decide if the offer is good enough that the studio bosses are making.
The details of the agreement are essential as the lawyers are going over the paperwork repeatedly and are speaking for the numerous individuals on strike. There is a lot of concern about the money involved, AI, and guaranteed writers, among many other striking points.
But this is the best that AMPTP can offer, and they would not make another offer or sit for negotiation if WGA turns this offer down. Yom Kippur, a Jewish Holiday, is approaching, and the AMPTP is preferably looking for an answer before that.
They are not going to give a concrete answer and are going to deal with it another day. Everyone is waiting for a yes or no, but it would still take some time.
MORE FOR YOU:
■ Taylor Swift Looked Cozy With Travis Kelce As They Left The Game Together
■ Kourtney Kardashian Was Blasted By Malibu Mayor, For Lying About A Party Permit