The Best Movies On Amazon Prime Right Now: Critic's Picks
Movies●0 min read●
2023 has seen Netflix pouring more and more of its primary resources into creating original content. Amazon Prime, on the other hand, is busy picking up this slack, adding multiple new releases each month for its subscribers. Prime's catalogue has impressively grown, and it was almost overwhelming while noting down the best movies on Amazon Prime currently.
But there's one glitch. Sometimes, a subscription to the platform is not enough – because there are several good films available for rental, which means you have to pay for both subscription and rental. So finding the right films for a movie night might be a time-consuming affair because there are so many options, and on top of that, some need to be rented.
This is precisely why we have managed to find our top picks on the platform – you don't have to waste your time finding the right movie. You can just go through the list and press play!
Top 6 Must-Watch Movies On Amazon Prime: Critic's Picks
If you are looking for the best free movies on Amazon Prime, then you have arrived at the right destination. This platform is a treasure trove for streaming fans, especially if you have loved watching underseen, esoteric, and wonderful cinema hailing from the last eighty years.
Of course, it seems like a challenge to find good picks from those weirdly terrible movie titles that seem to dominate all platforms these days. Plus, all that migraine-inducing, counterintuitive browsing makes life difficult when your dinner is getting cold and you don't know what to watch.
So, here we are with the best movies on Amazon Prime at the moment – without wasting any time, let's get started!
1. Top Gun: Maverick (2022)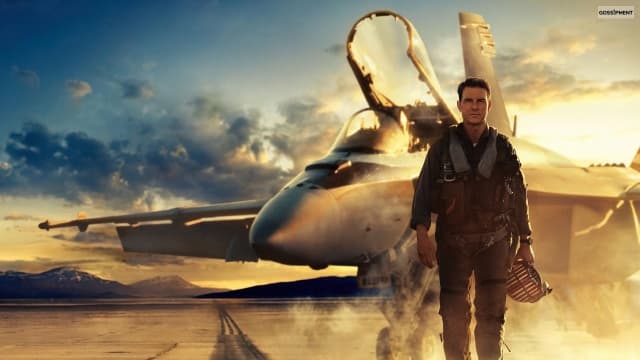 Undoubtedly, one of the best action movies on Amazon Prime currently is Top Gun: Maverick. This long-awaited sequel starring Tom Cruise to the 1986 smash was a success. The filmmakers simply updated its characters and events for today's contemporary audiences, but at the same time, it's not really an outright subversion.
The film manages to tick all the boxes made popular by the original – there are leather jackets, thrilling action, and plenty of sunglasses. And, of course, Tom Cruise at this hottest! Of course, the audience-pleasing ending only makes this one of the best throwback movies!
2. The Handmaiden (2016)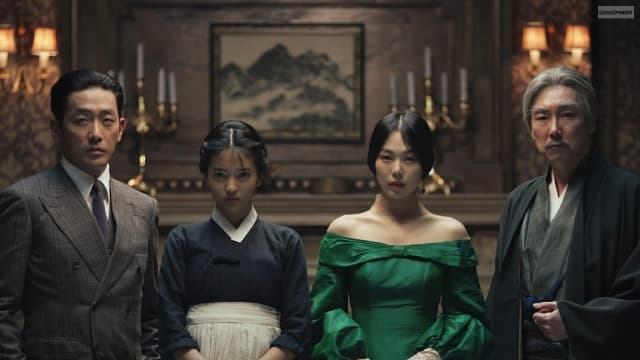 We stumbled upon The Handmaiden while looking for the best thriller movies on Amazon Prime. Park Chan-wook is the South Korean genius who took the chic, stylistic trappings of any period romance and then goosed the same with blazing eroticism accompanied by an ingenious con-artist storyline.
Inspired by Sarah Waters's Fingersmith, the plot follows a young woman working as a handmaiden to a Japanese heiress as a part of a simple swindle. The young handmaiden pauses the plot occasionally only to reveal new details slyly and reframe things we have already seen. It's a compelling watch and perhaps one of our favorite Prime picks.
3. Ida (2014)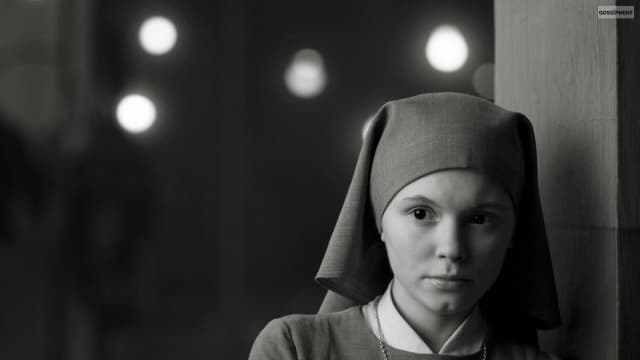 Ida is Pawel Pawlikowski's Oscar-winning work, and the film comes with this feeling that's foreign and unapproachable – it has this grim, post-Holocaust plot presented with a style that's austere accompanied by gorgeous as well as moody black-and-white photography. Indeed, it's a historical drama and an evocative film at the same time.
The real subject of the story, however, outlines the bond that forms between two very different female characters – young Anna, played by Agata Trzebuchowska, and Wanda, her aunt, played by Agata Kulesza.
4. Afternoon Delight (2013)
Underrated as one of the best movies on Amazon Prime, Afternoon Delight is a seriocomic drama that also happens to be Joey Soloway's debut in the world of feature filmmaking. Soloway is known for films like 'I Love Dick,' and 'Transparent.' This meticulously-acted film has Kathryn Hahn and Juno Temple in leading roles.
While Hahn plays a dissatisfied housewife with enigmatic intentions, Temple stars as an electrifying young woman who knows how to actually use her sexuality like a weapon. The byplay is magical and vibrant, but it does get messy in different fascinating ways. This is a smart, sly sex comedy that manages to plumb unexpected depths of despair and sadness.
5. Fences (2016)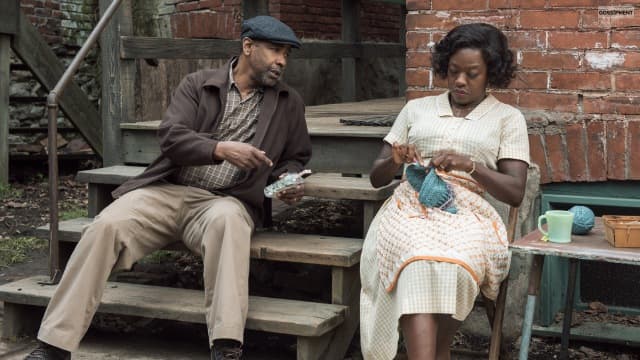 The year was 1987 when August Wilson's record-breaking Pulitzer Prize-winning play was first performed on Broadway. The play highlights the story of an African-American family struggling in Pittsburgh in the 1950s. When Denzel Washington starred in the 2010 revival of the same, he decided to retain a majority of the actual cast for the film adaptation.
Washington, however, does not do much to expand on the play's plotline since he appears to be aware of how the film was carried by powerful performances and lyricism associated with the words, specifically nuanced by the performances of Viola Davis and Troy Maxson.
6. Catherine Called Birdy (2022)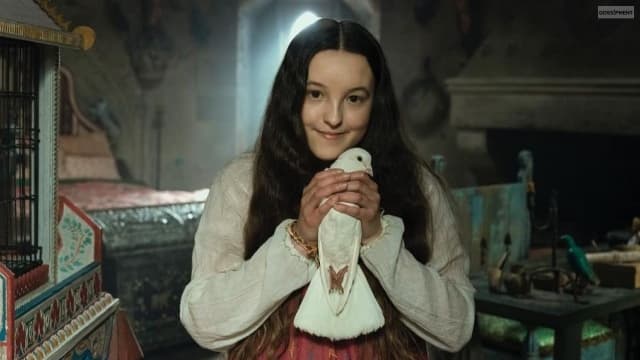 The creator as well as the star of the legendary 'Girls,' Lena Dunham, is probably the last person you can imagine directing any film adaptation of a fun, young adult novel based in Medieval England in the 1290s. Perhaps, this is exactly why Dunham did it – because, ultimately, what she managed to accomplish is a miracle and one of the best movies to watch on Amazon Prime.
Catherine Called Birdy turned out to be a delightful work of art that manages to insert a comic sensibility that's modern into the days gone by without actually resorting to satire or anachronism. Plus, the movie's got Bella Ramsey (Game Of Thrones alum) and Andrew Scott (yep, that HOT priest from Fleabag)!
And It's A Wrap!
And that's a wrap on the best movies on Amazon Prime. What's next? Do you love these picks? Our apologies that we didn't mention the best horror movies on Amazon Prime – but that's because all the horror movies on the platform didn't scare us, really, or they were just too common. So we figured it would be a good idea to skip them entirely.
So, tell us, what your thoughts on these movies are? And feel free to tell us about your favorite picks on Amazon Prime currently.
Read Also:
◼ Best Sexy Korean Movies Of All Time To Turn On The Heat
◼ Best Sexual Bollywood Movies To Watch With Your Partner
◼ Looking For A Steamy Sexual Web Series? Steamiest Shows To Stream Right Now!