Meet Darren Barnet: Never Have I Ever Season 4 Is Here, And So Is Paxton!
Celebrities●0 min read●
I just finished watching Never Have I Ever Season 4 on Netflix last night – yes, I binged-watched the entire show last night, and now I am clearly sleep-deprived, but that's absolutely fine, considering I didn't want people to bombard me with spoilers.
And I knew I was scheduled to write about the man who is currently living inside my head rent-free – and yes, he is shirtless.
The final season of the hit high school comedy, Never Have I Ever, dropped on Netflix yesterday. And that was exciting – but I was more excited because the trailer made it obvious that hot-as-hell Paxton, played by the even hotter IRL, Darren Barnet, is BACK.
Meet Darren Barnet – the high school heartthrob who plays Paxton Hall-Yoshida in Netflix's hit show Never Have I Ever. Of course, this high school hottie is not just handsome, he is complex too – and I was tooting for Devi and Paxton till the end, but some things in life are not meant to be, like Devi and Paxton, for starters.
Just kidding, stay tuned to read more about Paxton Hall-Yoshida, A.K.A Darrent Barnet!
Darren Barnet Is More Than A High School Hot Boy: For Starters, He Is 31!
As I was just saying, the all-elusive Darren Barnet is known for playing Paxton on Netflix's hit high school comedy, Never Have I Ever, co-created by Mindy Kaling and Lang Fisher.
Barnet is your standard 'hot guy' on the show – the popular high school hottie that the main protagonist, Devi Vishwakumar (played by Maitreyi Ramakrishnan), is crushing on when the first season of the show aired on Netflix.
But as the series starts to progress, it becomes obvious that Paxton is so much more than just a hot boy – there's something more beyond this cool-boy persona.
He is kind and has a layered personality – plus, by the time season 2 ends, Paxton becomes Devi's boyfriend officially, much to Ben's (played by Jaren Lewison) disappointment.
But Never Have I Ever is not the only place to watch Barnet on Netflix! You can also swoon over this hottie on Netflix's 2021 Christmas movie 'Love Hard' starring Nina Dobrev.
I have been tempted to ask Google stupid stuff like 'Darren Barnet height,' but then I realized that's not the information I need – instead, I started following his interviews and found out he is so cute in real life. And that's what matters – not how tall Darren Barnet is, but rather whether or not he is a good man.
Apparently, Barnet receives plenty of thirsty DMs every day. In May 2020, in this context, he told Elle magazine,
"Every time I refresh it, there's like 100 or 200 more. There's a lot that is just, 'Hey, the show has really helped me through a hard time.' Or, 'Thank you for making me laugh.' And I love those, and I try to reach out and respond to them. And then there are also the ones that are like, 'Take your shirt off.' And I'm like, 'No.'"
More Than Just A Pretty Face: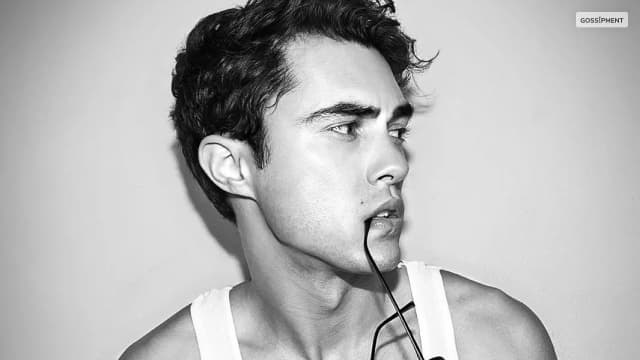 I didn't have to google 'Darren Barnet age' to realize that he is only a little older than I am – just the perfect age difference between us. Yep, he is 31, and I am turning 27 – it's just a four-year gap, which is perfect in my world.
Of course, Barnet is hot as hell, but he is not Paxton – for starters, he is an actual adult. On digging in more depth, I found out that Barnet was not exactly the high school hottie during his teenage years – he was just 'the kid from access town.' Plus, he was just too busy to have any social life
In this context, Barnet even told InStyle in August 2022,
"The local high school wasn't the best, and my mom wanted me to go to a better school. So, I had to take a test to go to a school across town. My life was in school and sports. I never went to a party. I wouldn't say I was popular — I was well-liked, and people knew me, but I really had two close friends that I kept around. High school was a very stressful, busy time for me, to be honest. So no, I was definitely not Paxton."
Addressing The All-Important Love Triangle:
So, who is Darren Barnet dating? I promise I am going to talk about that since it's important for our mental health! But for now, let's address the most important love triangle of Barnet's life.
Yes, I remember how obsessed I used to be with the constantly evolving love triangle between Ben, Devi, and Paxton. Both guys were so good – every episode ended with me rooting for someone else. And somehow, this has remained kinda constant throughout the 4 seasons of the show.
In this context, Barnet also mentioned to InStyle in August last year,
"That's a [testament] to the writers; they always keep you on your toes. At the end of season 2, you can see that Devi and I become official so that relationship is definitely going to be explored. I can't say where it's going or what's going to be happening, but the love triangle is still alive, and it's, again, going to become a whole new shape."
Now Coming Back To Darren Barnet's Real Life Love Story:
As of now, Darren Barnet is single – yes, you heard me right, he is SINGLE, but I don't know how available he is in real life.
Of course, you cannot rule out the possibility that he is dating someone secretly. But his socials tell us he is just a man who's prioritizing his career right now – and that's healthy, what do you think, fellow allies?
But if you do google 'Darren Barnet girlfriend,' Barent's Love Hard co-star Mikaela Hoover's name will definitely pop up.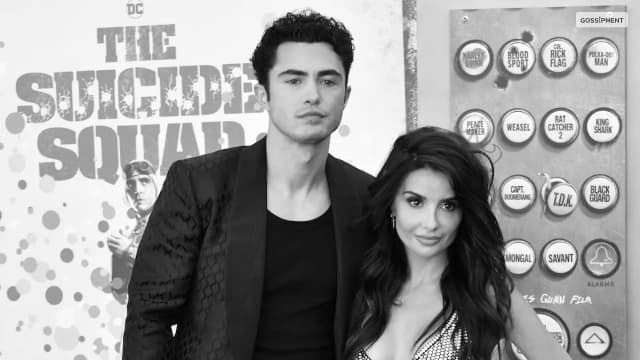 It's not really known when these two started dating each other, but the couple made it Instagram official on Instagram when Hoover posted an aesthetic Polaroid with Barnet on his birthday in 2021.
Yep, this is the picture,
After October of the same year, their Instagram posts kinda dwindled. While it is absolutely unknown whether or not the couple broke up, judging from their Instagram, it does seem like a breakup.
But then again, it's strange that they have kept all their old posts with each other on Instagram to date, which means they did part on a good note if they are indeed broken up for real.
Barnet Can't Help But Post About His Girlfriend On Instagram:
I can relate to this one for one obvious reason. I have fallen in love more than once, and I have always posted about my significant other on social media. When I am in love, I like sharing my experiences with the world.
Turns out, Darren Barnet is not very different from me, at least in this aspect, considering on digging deeper, I realized something. Before Hoover, he dated Southpaw actress Ali Rose for over a year between 2018 and 2019.
While I couldn't find much on Barnet's profile about Rose, I did find more than one photo on Rose's Instagram. Yep – have a look,
But then, when I went farther back, I found something even better. Did you know Barnet dated Cassie Maynard, a producer at E!. Between 2014 and 2017? And he still has their pictures up on the gram – a little weird, right?
Here's another picture – check it out!
The only difference between Barnet and me is – I delete photos with old lovers because I am a young millennial. And Barnet doesn't delete photos – a green flag, through and through.
The Best Darren Barnet Movies And TV Shows, Ranked: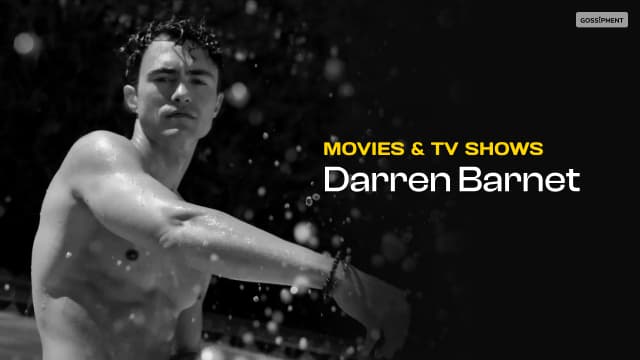 What's the point of swooning over Barnet if you have no idea about the top Darren Barnet movies and tv shows? To make life a little easier than necessary, I have managed to obtain the ULTIMATE list of movies and TV shows featuring Barnet, and that too in ranking order.
So without wasting any time, here we go!
5. Untitled Horror Movie (2021):
IMDB Summary: A comedy about making a horror movie. When six co-stars learn their hit TV show is about to be canceled, they decide to shoot their own film, unintentionally summoning a spirit with an affinity for violence.
4. This Is Us (2016 – 2022)
IMDB Summary: A heartwarming and emotional story about a unique set of triplets, their struggles, and their wonderful parents.
3. Instakiller (2018)
IMDB Summary: When a woman's teenage daughter becomes Internet-famous, she becomes worried about the amount of attention her daughter is receiving. Her fears prove justified when she realizes someone is stalking her daughter.
2. Turnt (2018)
IMDB Summary: Follows an ensemble cast of characters as they navigate high school.
1. Love Hard (2021)
IMDB Summary: An LA girl, unlucky in love, falls for an East Coast guy on a dating app and decides to surprise him for the holidays, only to discover that she's been catfished. This lighthearted romantic comedy chronicles her attempt to reel in love.
Never Have I Ever Dated Someone As Hot As Darren Barnet:
Instead of worrying about 'Darren Barnet ethnicity' or even 'Darren Barnet net worth,' I can just manifest a relationship with this hottie instead. Because never have I ever dated someone as hot as Darren Barnet – and it just keeps getting hotter and better.
So, tell me – do you like Barnet too? Or is there someone else you are crushing on? I would love to hear about them and invite you to join my let's-crush-over-unavailable-men club – drop your thoughts in the comments below!
Recommended Reading:
👉 Alondra Delgado: Everything You Should Know [Updated 2023]
👉The Life and Times of Shiloh Jolie Pitt: A Look at Brad and Angelina's Daughter