Never Have I Ever Season 4: Will Devi End Up With Ben, Or Is Paxton Coming Back?
Web Series●0 min read●
Yep, you get only about one Senior Year – or sometimes, maybe just two, if you are like Trent.
Never Have I Ever is BACKKK with its fourth, and unfortunately, the final season, following our favorite Devi (played by Maitreyi Ramakrishnan) and her mates at high school (Sherman Oaks High School) during their Senior Year.
Never Have I Ever Season 4 is here, and we can't keep calm! As fans of this high-school comedy, we are disappointed to bid adieu to the adventures of Devi and her friends.
But we do agree with the co-creator of the show, Mindy Kaling, about ending the show before the college years begin for these kids.
In August last year, Kaling spoke to E! News about the same – she mentioned,
"When you launch a show, it's really hard to figure everybody out. Once you have them, you're like, 'Forty episodes? That's it?' I love the character Devi, I love her family, and I love her friends. I love this actress so much. I would do the show until she was a grandma."
While we are still dealing with how this is goodbye for Devi and her adventures, we can't help but ask what you have been thinking all along.
Will it be Ben, or will it be Paxton, or is there another hottie coming on board to win Devi's heart? Stay tuned to find out!
Never Have I Ever Season 4 Is Here: We Can't Keep Calm!
But before we say anything more, here's the Never Have I Ever Season 4 trailer – if you haven't had a chance to see it yet, do so right now!
Lang Fisher, co-creator with Mindy Kaling, also agrees that following Devi and her mates to college-as, so many teen TV shows have already done-did not really make a whole lot of sense.
In this context, in August 2022, Fisher spoke told Entertainment Weekly,
"I think we felt like this is it, this is good. We can tell this tale and end it the way we want to on a high note and really finish our senior year, and it will feel satisfying. It feels false for everyone to go to college together. Or you have to introduce a whole new crew of characters that nobody cares about. That's a hard move to make."
While the show is sadly coming to an end, Ramakrishnan appears to be happy and proud as the show is a beacon of love and hope for many young adults. In this context, Ramakrishnan told Teen Vogue in August 2022,
"I hope Devi has taught young brown women that it's OK if they make mistakes, it's OK to be imperfect, it's OK to feel a lot of emotions, and it's OK to feel them very strongly because that only makes you you—and that only makes you more of an icon. It's also OK if you're not like Devi too, because you don't have to be. You don't have to be like anything that you've seen on TV. And that is fine because you're just as worthy of a TV show, of being a main character."
So, What Happened At The End Of Never Have I Ever Season 3?
When the Never Have I Ever Season 3 wrapped up, Devi took the decision to finish her final year at Sherman Oaks with her friends instead of moving to Colorado and attending the esteemed Shrubland School.
Devi's love life is a mess (like always), and a distraught Devi is seen complaining to Ben (played by Jaren Lewison) about how she is bad at keeping a boyfriend, and in response, Ben just gifts her an exclusively home coupon that said 'one free boink.'
At the graduation ceremony for the seniors, Eleanor (played by Ramona Young) discovers that her love interest Trent (played by Benjamin Norris), will be back to repeat his senior year. And, of course, Paxton (played by Darren Barnet) thanks Devi for helping him with college.
In other news, Devi also finds out that her friend Fabiola has finally done the 'deed' with Addison (played by Terry Hu) – Devi is the only one left to lose her virginity in her girl gang). In the Never Have I Ever season 3 finale, Devi finally goes to Ben and redeems the 'one free boink' coupon.
As they began kissing, the door closed behind them, and the audience was already asking – 'so will there be a season 4 of Never Have I Ever?'
What Will Happen In Never Have I Ever Season 4?
Ramakrishnan, Kaling, and the entire cast & crew have not talked much about season 4's plot. But we can safely assume that all the characters will get to experience several traditional rites of passage apt for high schools.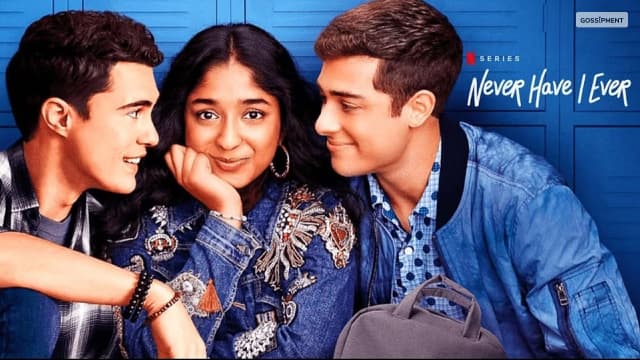 A teaser released in April 2023 gave us a sneak peek into the graduation and senior prom. Here's the teaser if you are interested!
And, of course, Never Have I Ever Season 4 will witness so much boy drama – we did see Devi redeeming her coupon with Ben, and from the trailer of season 4, it does seem obvious that they indeed did the deed.
We thought Paxton had graduated, but it's clear from the trailer that he is back, and then there's a new guy called Ethan (played by Michael Cimino). Paxton and Ben will definitely have so much competition – did you or did you not see Devi and Ethan kiss in the Never Have I Ever Season 4 teaser?
Does Devi End Up With Ben In Never Have I Ever Season 4?
More than asking, 'when is season 4 of Never Have I Ever coming out?' we were worried about – who does Devi end up in the season finale?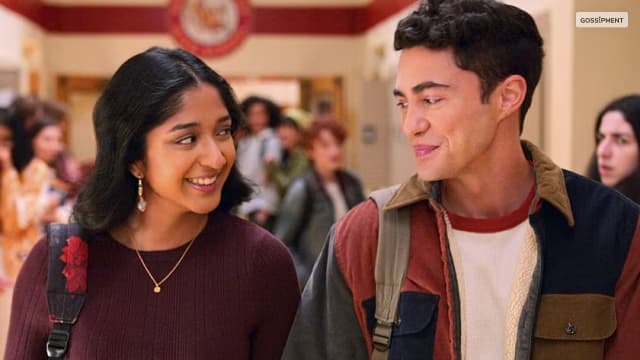 THAT REALLY IS the big question everyone wants to know, but Kaling, Ramakrishnan, and Fisher are keeping their lips sealed – so we will just watch and know for ourselves.
So what if Devi and Ben did it – what about Paxton? Ben and Devi might not work as a good couple. Plus, who is this Ethan?
With Paxton still in the picture and Ben gazing deeply into Devi's eyes, new boy Ethan must put in enough effort on Devi if he really wants them to work out!
Never Have I Ever Season 4: The Finale Season!
If you are still looking up 'Never Have I Ever Season 4 release date Netflix' online, then stop – it is already on Netflix. Go watch it now – what are you waiting for?
Of course, Never Have I Ever Season 4 is the final season. Co-creators Lang Fisher and Mindy Kaling have clearly mentioned how following the Never Have I Ever Season 4 cast into college and a probable new season seems like a complete waste of time.
In this context, Kaling told Entertainment Weekly (August 2022)
"I wish we could just do the show until they're 50," Kaling joked to Entertainment Weekly in August 2022. It's so hard to launch a show, so hard to find talent that's so good, and the truth is I would follow Devi until her dying day."
Recommended Reading
■ Danielle Macdonald's Journey to Becoming a Leading Lady
■ The Life and Times of Shiloh Jolie Pitt: A Look at Brad and Angelina's Daughter
■ The Long-Awaited Return: Hunter X Hunter Season 7 Release Date and Updates